The Funniest Books of All Time
Books that make you roll over laughing
1

Lamb: The Gospel According to Biff, Christ's Childhood Pal




by




2

The Hitchhiker's Guide to the Galaxy (Hitchhiker's Guide, #1)




by




3

Good Omens: The Nice and Accurate Prophecies of Agnes Nutter, Witch




by




4

Catch-22 (Catch-22, #1)




by




5

A Confederacy of Dunces




by




6

A Dirty Job (Grim Reaper, #1)




by




7

Guards! Guards! (Discworld, #8; City Watch #1)




by




8

My Family and Other Animals (Corfu Trilogy, #1)




by




9

The Lust Lizard of Melancholy Cove (Pine Cove, #2)




by




10

Three Men in a Boat (Three Men, #1)




by




11

In a Sunburned Country




by




12

One for the Money (Stephanie Plum, #1)




by




13

America (The Book): A Citizen's Guide to Democracy Inaction




by




14

Lunatics




by




15

Undead and Unwed (Undead, #1)




by




16

A Walk in the Woods: Rediscovering America on the Appalachian Trail




by




17

Fear and Loathing in Las Vegas




by




18

Dave Barry Does Japan




by




19

Cruel Shoes




by




20

Bossypants




by




21

Wilt (Wilt, #1)




by




21

Gunpowder Soup




by




23

Villa Incognito




by




24

Dress Your Family in Corduroy and Denim




by




24

Can You Keep a Secret?




by




26

Slaughterhouse-Five




by




27

American Gods (American Gods, #1)




by




28

About a Boy




by




28

Undead and Unemployed (Undead, #2)




by




30

Gil's All Fright Diner




by




30

The Code of the Woosters (Jeeves, #7)




by




32

Curse of the Spellmans (The Spellmans, #2)




by




33

Cold Comfort Farm




by




34

The World According to Garp




by




35

Lost In Spain: A Collection Of Humorous Essays




by




35

Three hundred & Thirty-Three Twisted Tongue Twisters




by




37

You Gotta Play Hurt




by




38

Twenties Girl




by




39

Lucky Jim




by




40

1066 and All That: A Memorable History of England




by




41

Let's Pretend This Never Happened: A Mostly True Memoir




by




42

Don Quixote




by




43

Bloodsucking Fiends (A Love Story, #1)




by




44

Lost in a Good Book (Thursday Next, #2)




by




45

Notes from a Small Island




by




46

Going Postal (Discworld, #33)




by




47

The Hitchhiker's Guide to the Galaxy (Hitchhiker's Guide to the Galaxy, #1)




by




48

Lysistrata




by




49

Gullible's Travels: The Adventures of a Bad Taste Tourist




by




49

Incompetence




by




51

I Was Told There'd Be Cake: Essays




by




52

Enough To Make A Cat Laugh




by




53

I Am America




by




53

Women




by




53

Good in Bed (Cannie Shapiro, #1)




by




56

In Fifty Years We'll All Be Chicks . . . And Other Complaints from an Angry Middle-Aged White Guy




by




57

Diary of a Provincial Lady




by




58

Adolf Hitler: My Part in His Downfall (War Memoirs, #1)




by




59

Wilt On High (Wilt, #3)




by




59

Lies & the Lying Liars Who Tell Them: A Fair & Balanced Look at the Right




by




61

Riotous Assembly




by




62

Monty: His Part In My Victory (War Memoirs, #3)




by




62

Choke




by




64

The Wilt Alternative (Wilt, #2)




by




65

The Thurber Carnival




by




65

Indecent Exposure




by




67

Big Trouble




by




68

Coffee, Tea or Me?




by




68

How to Be Topp




by




70

Mother Night




by




70

Cold Comfort Farm




by




72

Please Don't Eat the Daisies




by




72

A Christmas Story




by




74

The Secret Diary of Adrian Mole, Aged 13 3/4 (Adrian Mole, #1)




by




75

Breakfast of Champions




by




76

The Life and Times of the Thunderbolt Kid




by




77

It Shouldn't Happen to a Vet




by




78

Let Sleeping Vets Lie




by




79

Vernon God Little




by




80

Chose the Wrong Guy, Gave Him the Wrong Finger




by




81

Even Cowgirls Get the Blues




by




82

Funny in Farsi: A Memoir of Growing Up Iranian in America




by




82

The Pleasure of My Company




by




82

Nothing Nice to Say




by




82

Idiots in the Machine




by




82

The Queen and I




by




82

Me of Little Faith




by




82

Do It!: Scenarios of the Revolution




by




82

Wife Maintenance Quarterly




by




82

A Thousand Tiny Failures: Memoirs of a Pickup Artist




by




82

Campervan Kama Sutra: Outback Australia, with a camper trailer, three kids and a dog.*




by




82

American Etiquette: Failing Upwardly In A Fox News Nation




by




82

Infinite Jest




by




82

Bertie's Christmas Eve




by




82

Death and Other Fun Activities




by




82

Cars, Coffee, and a Slightly Used Casket (Julia Karr #2)




by




82

Apathy and Other Small Victories




by




82

A Reader's Manifesto: An Attack on the Growing Pretentiousness in American Literary Prose




by




82

Off to Be the Wizard (Magic 2.0, #1)




by




82

The Disposable (The Plot Bandits, #1)




by



240 books · 155 voters · list created September 20th, 2009 by deleted user.
date
newest »
back to top
Related News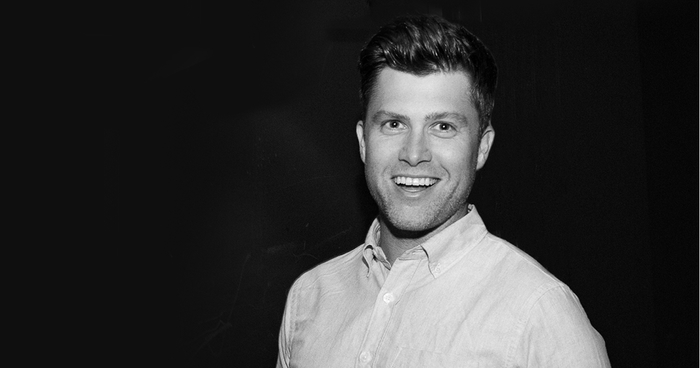 You might know comedian Colin Jost from his work as the co-anchor of Saturday Night Live's Weekend Update, or perhaps you know him as Scarlett...
Anyone can add books to this list.