Nazi Germany in fiction
1

The Book Thief




by




2

Fatherland




by




3

The Reader




by




4

Schindler's List




by




5

HHhH




by




6

Every Man Dies Alone




by




7

All the Light We Cannot See




by




8

Maus I: A Survivor's Tale: My Father Bleeds History (Maus, #1)




by




9

Black Cross




by




10

Eye of the Needle




by




11

Angels Fallen




by




12

Berlin Noir: March Violets / The Pale Criminal / A German Requiem (Bernie Gunther #1-3)




by




12

City of Women




by




14

Spandau Phoenix (World War Two #2)




by




15

March Violets (Bernie Gunther, #1)




by




16

Ruins of War (Mason Collins, #1)




by




17

Skeletons at the Feast




by




18

The Boys from Brazil




by




19

The Pale Criminal (Bernie Gunther, #2)




by




20

Germania




by




20

Agent of Vengeance




by




22

The Kindly Ones




by




23

Two Brothers




by




23

The Redbreast (Harry Hole, #3)




by




25

The Lady from Zagreb (Bernard Gunther, #10)




by




26

The Man in the High Castle




by




27

Zoo Station (John Russell, #1)




by




28

Summit




by




28

Tin Sky




by




28

Hotel on Shadow Lake




by




31

Interrogating Ellie




by




31

Jeugd zonder God




by




33

Briar Rose




by




34

A Game of Spies




by




34

A Flicker of Light




by




34

The Storyteller




by




37

Restless




by




38

X-Men: Magneto Testament




by




39

City of Thieves




by




39

Salt to the Sea




by




39

A German Requiem (Bernie Gunther, #3)




by




42

Prussian Blue (Bernie Gunther, #12)




by




42

If The Dead Rise Not (Bernard Gunther, #6)




by




44

The Other Side of Silence (Bernie Gunther, #11)




by




45

SS-GB




by




46

Hitler's Peace




by




46

A Man Without Breath (Bernie Gunther, #9)




by




48

Field Gray (Bernard Gunther, #7)




by




49

The Good German




by




50

Prague Fatale (Bernard Gunther, #8)




by




51

Wherever There Is Light




by




52

Risking Exposure




by




52

All My Love, Detrick (All My Love, Detrick, #1)




by




52

The Train Was on Time




by




52

Into Hell's Fire




by




52

Moskau




by




52

Adressat unbekannt




by




52

Kill Abby White! Now!




by




52

Take That, Adolf!: The Fighting Comic Books Of The Second World War




by




52

A Quiet Genocide. The Untold Holocaust of Disabled Children in WW2 Germany




by




52

The Things We Cannot Say




by




52

Behind the Darkened Glass




by




52

Unspoken Words: A Story of the Holocaust




by




52

Second Chance Against the Third Reich




by




52

Ceremony of Innocence




by




66

Children and Fire




by




66

The Baker's Daughter




by




66

Maledetti da Dio




by




66

A Gathering of Spies




by




66

Berlin, późne lato




by




66

You Are My Sunshine (All My Love, Detrick, #2)




by




66

Flight of Dreams




by




66

Captain America: Secret Empire




by




66

The Knife-Edge Path (WW2 Historical Fiction Book 3)




by




66

Last One Home




by




76

The Life of Objects




by




76

Operazione Grifone




by




76

The House of Rumour




by




76

The Voyage




by




76

When Hitler Stole Pink Rabbit (Out of the Hitler Time, #1)




by




76

Berlin 36




by




82

Sheba




by




82

Przypadek Adolfa H.




by




82

A Dark Song of Blood




by




82

Lebensborn




by




86

Wallenrod




by




86

Liar Moon (Captain Martin Bora, #2)




by




86

The Crow: Skinning the Wolves




by




86

The Taster




by




90

The Leader and the Damned




by




90

Frau




by




90

Lumen (Captain Martin Bora, #1)




by




90

In the Balance (Worldwar, #1)




by




90

No Man Dies Twice




by




95

The Pale House




by




95

Eva




by




97

The Road to Ithaca




by




98

Indiana Jones and the Raiders of the Lost Ark (Indiana Jones #1)




by




99

Iron Man Noir




by




100

Masaryk Station (John Russell, #6)




by



113 books · 148 voters · list created January 19th, 2013 by deleted user.
date
newest »
back to top
Related News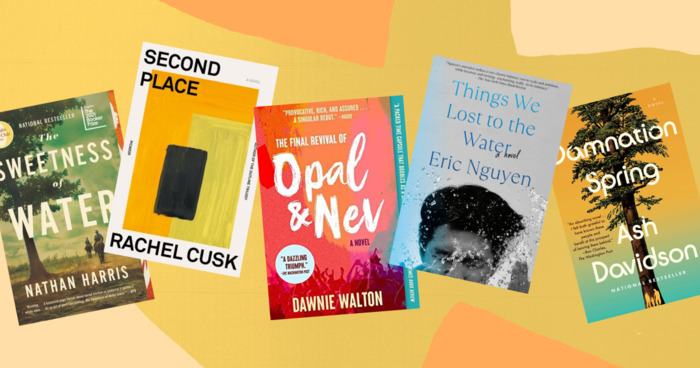 The book gods, in their infinite kindness, have built second chances into the very structure of the modern distribution business. If you miss...
Anyone can add books to this list.