Walter Dean Myers
The Best Walter Dean Myers Books
1

Monster




by




2

Street Love




by




3

Scorpions




by




4

Fallen Angels




by




5

Bad Boy: A Memoir




by




6

Sunrise Over Fallujah




by




7

Game




by




8

145th Street: Short Stories




by




9

Shooter




by




10

Lockdown




by




11

The Dream Bearer




by




12

What They Found: Love on 145th Street




by




13

Slam!




by




14

Somewhere in the Darkness




by




15

Crystal




by




16

Motown and Didi




by




17

Riot




by




18

Autobiography of My Dead Brother




by




19

The Glory Field




by




19

Fast Sam, Cool Clyde, and Stuff




by




21

Dope Sick




by




22

The Beast




by




23

Malcolm X: A Fire Burning Brightly




by




24

Harlem




by




25

Me, Mop, and the Moondance Kid




by




26

Hoops




by




27

Checkmate (Cruisers, #2)




by




28

Looking Like Me




by




29

Won't Know 'Til I Get There




by




30

Toussaint L'Ouverture: The Fight for Haiti's Freedom




by




31

The Journal Of Joshua Loper, A Black Cowboy




by




32

It Ain't All for Nothin'




by




33

The Journal Of Biddy Owens, Birmingham, Alabama, 1948




by




34

Harlem Summer




by




35

Handbook for Boys




by




36

The Journal of Scott Pendleton Collins: A World War 2 Soldier




by




37

The Greatest: Muhammad Ali




by




38

Muhammad Ali: The People's Champion




by




38

Kick




by




40

Carmen




by




41

All the Right Stuff




by




42

Jazz




by




43

Amiri & Odette: A Love Story




by




44

Blues Journey




by




45

Ida B. Wells: Let the Truth Be Told




by




46

Mop, Moondance and the Nagasaki Knights




by




47

Angel to Angel: A Mother's Gift of Love




by




48

Glorious Angels: A Celebration of Children




by




49

How Mr. Monkey Saw the Whole World




by




50

The Dragon Takes a Wife




by




51

A Time To Love: Stories From The Old Testament




by




52

Antarctica




by




53

Three Swords for Granada




by




54

The Story of the Three Kingdoms




by




55

The Righteous Revenge of Artemis Bonner




by




56

The Young Landlords




by




57

The Legend of Tarik




by




58

Now Is Your Time!: The African-American Struggle for Freedom




by




59

The Blues of Flats Brown




by




60

Shadow of the Red Moon




by




61

Brown Angels: An Album of Pictures and Verse




by




62

The Outside Shot




by




63

The Mouse Rap




by




64

Patrol: An American Soldier in Vietnam




by




65

Here in Harlem: Poems in Many Voices




by




66

At Her Majesty's Request: An African Princess in Victorian England




by




67

Malcolm X: By Any Means Necessary




by



67 books · 31 voters · list created September 20th, 2009 by deleted user.
No comments have been added yet.
Related News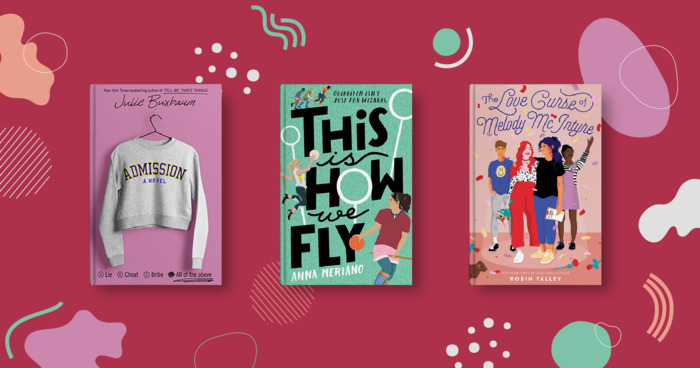 As dedicated readers already know, some of the best and most innovative stories on the shelves come from the constantly evolving realm of...
Anyone can add books to this list.