Classics on Nazi Germany
1

The Rise and Fall of the Third Reich: A History of Nazi Germany




by




2

The Diary of a Young Girl




by




3

Mein Kampf




by




4

In the Garden of Beasts: Love, Terror, and an American Family in Hitler's Berlin




by




5

I Will Bear Witness 1933-41: A Diary of the Nazi Years




by




6

Berlin Diary: The Journal of a Foreign Correspondent 1934-1941




by




7

Inside the Third Reich




by




8

Hitler's Willing Executioners: Ordinary Germans and the Holocaust




by




9

The Third Reich at War (The History of the Third Reich, #3)




by




10

Eichmann in Jerusalem: A Report on the Banality of Evil




by




11

Hitler




by




12

Night (The Night Trilogy, #1)




by




13

Hitler




by




14

The Nazi Seizure of Power: The Experience of a Single German Town 1922-1945




by




15

I Will Bear Witness 1942-45 A Diary of the Nazi Years




by




16

They Thought They Were Free: The Germans 1933-45




by




17

The Order of the Death's Head: The Story of Hitler's SS




by




17

Hitler: 1889-1936 Hubris




by




19

Albert Speer: His Battle With Truth




by




20

The Hiding Place: The Triumphant True Story of Corrie Ten Boom




by




21

The Nazi, the Princess, and the Shoemaker




by




22

Black Edelweiss




by




23

Goebbels: Mastermind of the Third Reich




by




24

The White Rose: Munich, 1942-1943




by




25

The Nazi Officer's Wife: How One Jewish Woman Survived the Holocaust




by




26

The Rape of Europa: The Fate of Europe's Treasures in the Third Reich and the Second World War




by




27

Sophie Scholl and the White Rose




by




28

A Most Dangerous Book: Tacitus's Germania from the Roman Empire to the Third Reich




by




29

Bibliophiles and Bibliothieves




by




30

The Occult Reich




by




31

Escape, Evasion and Revenge: The True Story of a German-Jewish RAF Pilot Who Bombed Berlin and Became a POW




by




32

The Black March: The Personal Story of an S.S. Man




by




33

Hitler: A Study in Tyranny




by




34

Destined to Witness: Growing Up Black in Nazi Germany




by




35

The Theory and Practice of Hell: The German Concentration Camps and the System Behind Them




by




36

The 12-Year Reich: A Social History of Nazi Germany 1933-1945




by




37

The Pink Triangle: The Nazi War Against Homosexuals




by




38

Berlin Games: How the Nazis Stole the Olympic Dream




by




39

The Nazi Olympics




by




40

Nazi Games: The Olympics of 1936




by




41

Legacy of Rescue: A Daughter's Tribute




by




41

Nazi Cinema




by




41

Jackboot Britain




by




41

Hitler's Personal Security: Protecting the Führer, 1921-1945




by




41

Hitler's Secret Service




by




41

Debunking Holocaust Denial Theories




by




41

Johann Trollmann and Romani Resistance to the Nazis




by




41

Through Innocent Eyes: The Chosen Girls of the Hitler Youth




by




41

Adressat unbekannt




by




41

Die Gefahrliche Sprache: Die Verfolgung Der Esperantisten Unter Hitler Und Stalin




by




41

MEIN KAMPF Adolf Hitler




by




41

The Story of the Trapp Family Singers




by




41

De mannen met de roze driehoek : het verslag van een homoseksueel over zijn gevangenschap in het concentratiekamp van 1939 tot 1945




by




41

The Apprentice's Sorcerer: Liberal Tradition and Fascism




by




55

Cruel World: The Children of Europe in the Nazi Web




by




55

Hitler's War




by




55

Lamb of Legacy: A Child's Survival in Hitler's Berlin




by




55

Dead Funny: Telling Jokes in Hitler's Germany




by




55

Nazis were Socialists




by




55

Liberalism: A Counter-History




by




61

Hitler's Second Book: The Unpublished Sequel to Mein Kampf




by




61

The Cunning of History: The Holocaust and the American Future




by




61

The Return of King Arthur and the Nibelungen




by




61

Ajax, The Dutch, The War: Football In Europe During The Second World War




by




61

Mobilizing Women For War: German And American Propaganda, 1939 1945




by




61

Hitler's Traitor : Martin Bormann and the Defeat of the Reich




by




61

The Nazis & the Occult




by




61

Facts and Fascism




by




61

Avenue of Spies: A True Story of Terror, Espionage, and One American Family's Heroic Resistance in Nazi-Occupied Paris




by




61

Stalin and Hitler: Twin Brothers or Mortal Enemies?




by




71

The Nazi Conscience




by




71

Churchill's Deception: The Dark Secret That Destroyed Nazi Germany




by




71

HHhH




by




74

Aimée & Jaguar: A Love Story, Berlin 1943




by




74

Hitler's Hangman: The Life of Heydrich




by




76

Nazi Propaganda




by




76

Himmler. Buchalter śmierci




by




76

The Pink Swastika




by




79

The Inextinguishable Symphony: A True Story of Music and Love in Nazi Germany




by




79

Peeling the Onion




by




79

The Swastika: Symbol Beyond Redemption?




by




79

The Last Days of Hitler




by




83

Vanguard of Nazism: The Free Corps Movement in Postwar Germany 1918-1923




by




83

Escape To Honor




by




85

Hitler's Rise to Power: The Nazi Movement in Bavaria 1923-33




by




85

The Strange Death of Heinrich Himmler: A Forensic Investigation




by




87

Hitler's Henchmen




by




87

The Murder of Adolf Hitler: The Truth about the Bodies in the Berlin Bunker




by




89

Hitler's Holocaust




by




89

The Murder of Rudolf Hess




by




91

A Woman in Berlin: Eight Weeks in the Conquered City: A Diary




by




92

Underground in Berlin: A Young Woman's Extraordinary Tale of Survival in the Heart of Nazi Germany




by




93

Stalingrad 1942




by




93

The Nazis: A Warning from History




by




95

World War II: Behind Closed Doors; Stalin, the Nazis, and the West




by




96

Adolf Hitler




by




97

Rommel: The Trail of the Fox




by




98

The Destruction of Dresden




by




99

Survival in Auschwitz




by




100

Jesse: The Man Who Outran Hitler




by



107 books · 73 voters · list created January 15th, 2013 by deleted user.
date
newest »
back to top
Related News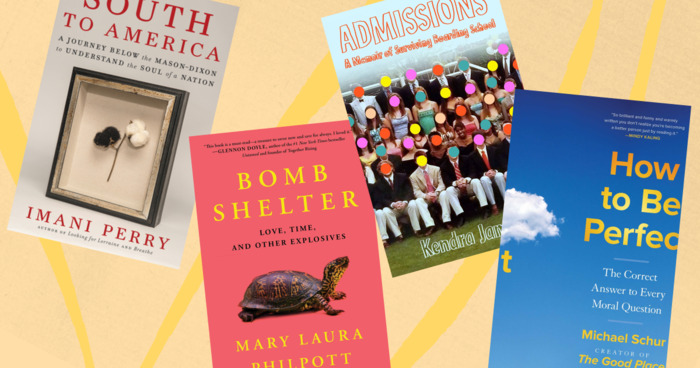 For those with a taste for nonfiction—or even just a curiosity about what's out there—we've gathered below the most popular nonfiction titles...
Anyone can add books to this list.