Surprisingly Funny
Surprisingly Funny book I found so far
1

Armed and Outrageous (Agnes Barton Senior Sleuths Mystery, #1)




by




2

Something Fresh (Blandings Castle, #1)




by




3

Adventures of Wallanders




by




4

AA Liberators




by




5

The Little Prince




by




6

Diary of a Wimpy Kid (Diary of a Wimpy Kid, #1)




by




7

Plato and a Platypus Walk Into a Bar: Understanding Philosophy Through Jokes




by




8

Right Ho, Jeeves (Jeeves, #6)




by




9

The Hitchhiker's Guide to the Galaxy (Hitchhiker's Guide to the Galaxy, #1)




by




10

The Mysterious Benedict Society (The Mysterious Benedict Society, #1)




by




11

The Curious Incident of the Dog in the Night-Time




by




12

Can You Keep a Secret?




by




13

The Princess Bride




by




14

Life of Pi




by




15

600 Hours of Edward (Edward, #1)




by




15

What I Wish I Knew Before I Moved to Hollywood




by




17

Donny and Ursula Save the World




by




17

Good Omens




by




19

I've Got Your Number




by




19

Now You See It...




by




21

My Best Friend's Brother (My Best Friend's Brother #1)




by




22

Once Upon a Marigold (Upon a Marigold, #1)




by




23

Cold Comfort Farm




by




23

Bertie's Christmas Eve




by




25

The Stampeding of Lady Bastable




by




25

Three Men in a Boat (Three Men, #1)




by




25

Anne of Green Gables (Anne of Green Gables, #1)




by




28

A Dog's Purpose (A Dog's Purpose, #1)




by




29

Mad's Snappy Answers to Stupid Questions




by




30

Garfield Treasury (Garfield Treasuries, #1)




by




31

The Complete Saki




by




32

The Far Side Gallery




by




33

Operative 375




by




34

Reality Challenged (The Other Universes, #1)




by




34

The Famous Union




by




34

Sex, Doug, and a Rocky Road




by




34

A Sting in the Tale




by




34

Greetings Earthlings, My name is Appleton and I come from the Planet Reginta




by




34

Tales From Little Lump - Alien Season




by




34

Pickled Bananas and Other Schwartz Stories




by




34

Offensive As Hell: The Joys of Jesus Freak Bagging




by




34

Hocus Pocus




by




34

Annie Gomez and the Gigantic Foot of Doom




by




34

Lost Journal Vol. 1: Confessions of a Failed Paperboy




by




34

Sex in the Title: A Comedy about Dating, Sex, and Romance in NYC




by




34

K-Tron (Unbelievable Universe Book 1)




by




34

Step One: Killing Hitler




by




34

Finding Troy (My Best Friend's Brother #3)




by




34

Shizzle, Inc (Isa Maxwell, #1)




by




34

Rotten Peaches (The Thelonious T. Bear Chronicles, #2)




by




34

"Mud Marbles"




by




34

The Cyberiad




by




34

Mad's Cradle To Grave Primer




by




34

Geeks & Greeks




by




34

The Best of Hagar the Horrible




by




34

Scoundrels (Scoundrels, #1)




by




34

Insanity: My Mad Life




by




34

The Celebrated Jumping Frog of Calaveras County




by




34

Two Roads to Guadalupe




by




34

Long Daze at Long Binh: The humorous adventures of two Wisconsin draftees trained as combat medics and sent off to set up a field hospital in South Vietnam




by




34

THE GREAT ACTION (Super Indy Book 4)




by




34

The Sidepiece Handbook




by




63

My Barsetshire Diary: The Daily Events of the Gentry Recorded for Posterity




by




63

Tales From Little Lump - Night of the Undead Snow Monkeys (Tales From Little Lump #2)




by




63

Death by Haggis




by




63

Back Pain: How to Get Rid of It Forever




by




63

Lost Journal Vol. 2: Five Older Brothers, Twenty Bad Jobs, and Zero Dates




by




63

Book of Luke (My Best Friend's Brother #2)




by




63

Edward Adrift (Edward, #2)




by




63

Skinny Dip (Skink, #5; Mick Stranahan #2)




by




63

Rancid Tales: My Years in the Food Processing Industry




by




63

Delta




by




63

Bill, The Galactic Hero (Bill, The Galactic Hero, #1)




by




63

Cheaper by the Dozen




by




63

Dirty Old Mad




by




63

My Lady Jane: The Not Entirely True Story (The Lady Janies #1)




by




63

Nappily Married (Nappily, #3)




by




63

Broadmoor: My Journey to Hell




by




63

The Ipswich Bus




by




63

A Walk in the Woods: Rediscovering America on the Appalachian Trail




by




81

The Ninjabread Man




by




81

Lost Journal Vol. 3: Some Lives Are Funnier than Others




by




81

Monsignor Quixote




by




81

Callahan's Crosstime Saloon (Callahan's #1)




by




81

Nappily Ever After (Nappily, #1)




by




81

Sam and Dave Dig a Hole




by




81

The Difference Engine




by




88

The Story of Bobby O'Malley




by




88

The Monitors




by




88

Scenes from a Sistah




by




88

Nimona




by




88

Stealing Lillian




by




93

Divine Ryans, the




by




93

The Schwartz-Metterklume Method




by




93

Lumberjanes: Up All Night (Lumberjanes, #1)




by




96

Homer's Odyssey




by




97

The Unabridged Devil's Dictionary




by




98

The Mouse That Roared (The Mouse That Roared, #1)




by




99

Pride and Prejudice




by




100

The Dilbert Principle & The Dilbert Future




by



192 books · 177 voters · list created December 30th, 2012 by deleted user.
No comments have been added yet.
Related News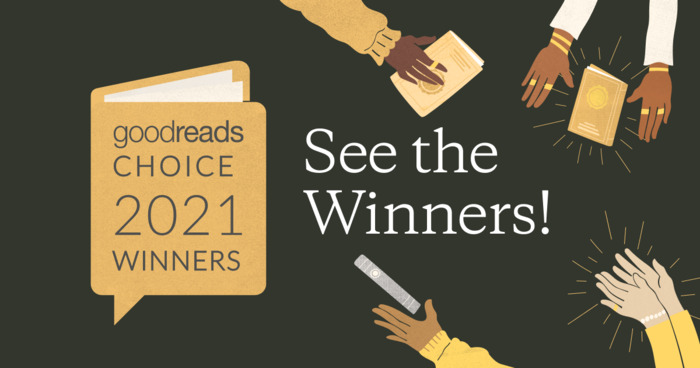 With more than 4.75 million votes cast and counted, the 13th Annual Goodreads Choice Awards are now official. Launched in 2009,...
Anyone can add books to this list.