2010 YA novels (part 2)
1

Linger (The Wolves of Mercy Falls, #2)




by




2

The Reckoning (Darkest Powers, #3)




by




3

Crescendo (Hush, Hush, #2)




by




4

Spirit Bound (Vampire Academy, #5)




by




5

Blood Promise (Vampire Academy, #4)




by




6

Captivate (Need, #2)




by




7

Mockingjay (The Hunger Games, #3)




by




8

The Body Finder (The Body Finder, #1)




by




9

Sleepless




by




10

Jekel Loves Hyde




by




11

Forgive My Fins (Fins, #1)




by




12

The Van Alen Legacy (Blue Bloods, #4)




by




13

The Iron King (The Iron Fey, #1)




by




14

Spells (Wings, #2)




by




15

Bleeding Violet




by




16

The Secret Year




by




17

Kiss of Death (The Morganville Vampires, #8)




by




18

The Dead-Tossed Waves (The Forest of Hands and Teeth, #2)




by




19

Inside Out (Insider, #1)




by




20

Tempestuous (Wondrous Strange, #3)




by




21

Sisters Red (Fairytale Retellings, #1)




by




22

By the Time You Read This, I'll Be Dead




by




23

Fragile Eternity (Wicked Lovely, #3)




by




24

Chasing Brooklyn




by




25

13 to Life (13 to Life, #1)




by




26

Mistwood (Mistwood, #1)




by




27

Will Grayson, Will Grayson




by




28

Infinity (Chronicles of Nick, #1)




by




29

The Cinderella Society (The Cinderella Society, #1)




by




30

Thirst No. 2: Phantom, Evil Thirst, and Creatures of Forever (Thirst, #2)




by




31

Guardian of the Dead




by




32

A Match Made in High School




by




33

Some Girls Are




by




34

The Line (The Line, #1)




by




35

Magic Under Glass (Magic Under, #1)




by




36

I Kissed a Zombie, and I Liked It




by




37

Whisper




by




38

Everlasting (Everlasting, #1)




by




38

Swoon at Your Own Risk




by




40

Heist Society (Heist Society, #1)




by




41

You Wish




by




42

Tell Me a Secret




by




43

Undead Much (Megan Berry, #2)




by




44

Split




by




45

The Naughty List (The Naughty List, #1)




by




45

The Sight (Premonitions, #1-2)




by




47

Friend Is Not a Verb




by




48

The Extraordinary Secrets of April, May, & June




by




49

If I Stay (If I Stay, #1)




by




50

Heartless (Pretty Little Liars, #7)




by




51

The Thirteenth Princess




by




52

Sea (Sea #1)




by




53

Kat, Incorrigible (Kat, Incorrigible, #1)




by




54

Harmonic Feedback




by




55

Gone (Wake, #3)




by




56

7 Souls




by




57

Wish (Wish, #1)




by




58

A Conspiracy of Kings (The Queen's Thief, #4)




by




59

Pucker Up (Stupid Cupid, #3)




by




60

The Good Girl's Guide to Getting Kidnapped




by




61

Personal Demons (Personal Demons, #1)




by




62

The Total Tragedy of a Girl Named Hamlet




by




63

Faithful (Faithful, #1)




by




64

Leaving Gee's Bend




by




65

Being Nikki (Airhead, #2)




by




66

Wayfarer (Faery Rebels, #2)




by




67

A Love Story Starring My Dead Best Friend




by




67

Clockwork Angel (The Infernal Devices, #1)




by




69

Folly




by




70

StarCrossed (Thief Errant, #1)




by




71

My So-Called Death




by




71

The Forbidden Sea




by




73

Three Rivers Rising: A Novel of the Johnstown Flood




by




74

Epitaph Road




by




75

Firelight (Firelight, #1)




by




76

Halo (Halo, #1)




by




77

The Tension of Opposites




by




78

Violet Eyes




by




79

Freaksville (Freaksville, #1)




by




80

Shadow Mirror (Walk, #2)




by




81

Little Miss Red




by




82

Wolves, Boys and Other Things That Might Kill Me




by




83

Angel Time (The Songs of the Seraphim, #1)




by




84

Albatross




by




85

Stalker Girl




by




86

Torment (Fallen, #2)




by




87

The Ghosts of Ashbury High (Ashbury/Brookfield, #4)




by




88

Shadowfever (Fever, #5)




by




89

Losing Faith




by




90

The Clearing




by




91

Worldshaker (Worldshaker, #1)




by




92

Lost for Words




by




93

Stranded




by




94

Rival




by




95

Palace Beautiful




by




96

Shooting Kabul




by




97

The Replacement




by




98

An Echo in the Bone (Outlander, #7)




by




99

Remote Control (Agent Six of Hearts, #2)




by




100

Player's Ruse (Knight and Rogue, #3)




by



Like
Lists are re-scored approximately every 5 minutes.
date
newest »
back to top
Related News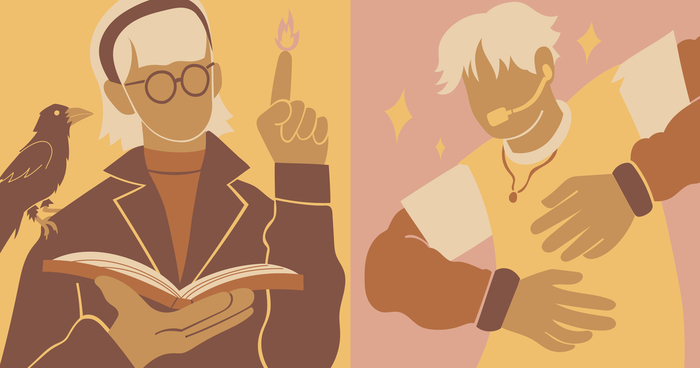 If it's been a while since you last picked up a young adult novel, you might be surprised to learn that it's not all vampire romances and teen...
Anyone can add books to this list.