Christian Fiction Favorites
1

Redeeming Love




by




2

Mark of the Lion Trilogy




by




3

A Voice in the Wind (Mark of the Lion, #1)




by




4

The Screwtape Letters




by




5

Redemption (Redemption, #1)




by




6

The Great Divorce




by




7

The Atonement Child




by




8

A Bride Most Begrudging




by




9

Leota's Garden




by




10

Left Behind (Left Behind, #1)




by




11

One Tuesday Morning (9/11, #1)




by




12

When the Heart Cries (Sisters of the Quilt, #1)




by




13

A Passion Most Pure (The Daughters of Boston, #1)




by




14

Unlocked




by




15

The Measure of a Lady




by




16

The Negotiator (O'Malley, #1)




by




17

Divine




by




18

When the Soul Mends (Sisters of the Quilt, #3)




by




19

The Silent Governess




by




20

When the Morning Comes (Sisters of the Quilt, #2)




by




21

Between Sundays




by




22

A Thousand Tomorrows (Cody Gunner, #1)




by




23

Shades of Blue




by




24

Like Flames in the Night (Cities of Refuge, #4)




by




25

Beyond Tuesday Morning (9/11, #2)




by




26

Waterfall (River of Time, #1)




by




27

Unveiled: Tamar (Lineage of Grace #1)




by




27

Hadassah: One Night with the King




by




29

The Princess




by




30

A Bride in the Bargain




by




31

Rocky Mountain Oasis (The Shepherd's Heart, #1)




by




32

Vashua's Messenger (The Vadelah Chronicles, #2)




by




33

Blackwell's Wrath (The Vadelah Chronicles, #3)




by




34

To Win Her Heart




by




35

When Dreams Die (The Vadelah Chronicles, #4)




by




35

The Protector




by




37

To Dwell Among Cedars (The Covenant House, #1)




by




38

All She Ever Wanted




by




39

Sophie's Heart




by




39

Forever (Firstborn, #5)




by




41

Between the Wild Branches (The Covenant House, #2)




by




42

A Tailor-Made Bride




by




43

Learning (Bailey Flanigan, #2)




by




44

Found (Firstborn, #3)




by




45

A Passion Redeemed (The Daughters of Boston, #2)




by




46

Family (Firstborn, #4)




by




47

Beneath a Southern Sky (Natalie Camfield, #1)




by




48

As Sure as the Dawn (Mark of the Lion, #3)




by




49

Courting Trouble




by




50

The Duke's Redemption




by




51

A Passion Denied (The Daughters of Boston, #3)




by




52

Beguiled




by




53

Reunion (Redemption, #5)




by




53

From a Distance (Timber Ridge Reflections, #1)




by




55

Sunset (Sunrise, #4)




by




56

Remember (Redemption, #2)




by




57

Someday (Sunrise, #3)




by




58

Summer (Sunrise, #2)




by




59

Return (Redemption, #3)




by




60

Covenant Child: A Story of Promises Kept




by




61

Leaving (Bailey Flanigan, #1)




by




62

Forgiven (Firstborn, #2)




by




63

Sunrise (Sunrise, #1)




by




64

Until the Mountains Fall (Cities of Refuge, #3)




by




65

Ever After (Lost Love, #2)




by




66

Even Now (Lost Love, #1)




by




67

The Gladiator




by




68

Pretense




by




69

This Side of Heaven (Cody Gunner, #3)




by




70

Calico Canyon (Lassoed in Texas, #2)




by




71

To Whisper Her Name (Belle Meade Plantation, #1)




by




72

Deep in the Heart of Trouble




by




73

Head in the Clouds




by




74

Rejoice (Redemption, #4)




by




75

Every Now & Then (9/11, #3)




by




76

Fame (Firstborn, #1)




by




77

Contingency (Covenant of Trust #1)




by




78

Take Two (Above the Line, #2)




by




78

A Lasting Impression (Belmont Mansion, #1)




by




80

An Aria for Nick (Song of Suspense #2)




by




81

The Trail




by




82

On Every Side




by




83

Behold the Dawn




by




84

Oceans Apart




by




85

Just Beyond the Clouds (Cody Gunner, #2)




by




86

Norah's Ark




by




87

Fools Rush In (Weddings by Bella, #1)




by




88

Letter Perfect (California Historical, #1)




by




89

Short-Straw Bride (Archer Brothers, #1)




by




90

Eve's Daughters




by




91

Petticoat Ranch (Lassoed in Texas, #1)




by




92

Maid to Match




by




93

The Widow of Larkspur Inn (Gresham Chronicles, #1)




by




94

Take One (Above the Line, #1)




by




95

Gingham Mountain (Lassoed in Texas, #3)




by




96

Beyond This Moment (Timber Ridge Reflections, #2)




by




97

Fancy Pants (Only in Gooding, #1)




by




98

A Ghostly Shade of Pale




by




99

A Rented World




by




100

Motorcycles, Sushi & One Strange Book (Real Life, #1)




by



531 books · 440 voters · list created August 4th, 2009 by deleted user.
date
newest »
back to top
Related News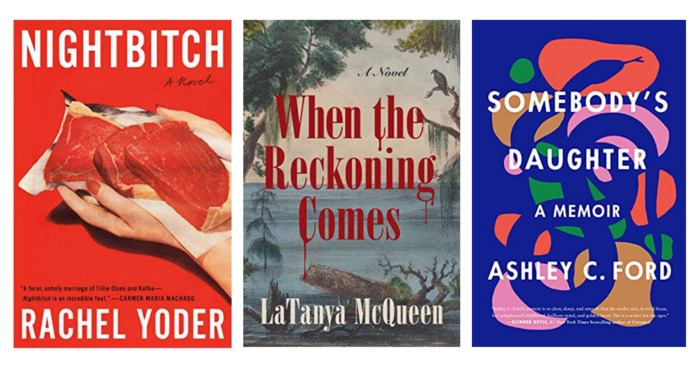 At Goodreads, we love reading (shocker, I know). There's just nothing like curling up on the couch with a cup of coffee or tea and burying...
Anyone can add books to this list.