Best Literary Historical Fiction
1

Wolf Hall (Thomas Cromwell, #1)




by




2

The Name of the Rose




by




3

Memoirs of a Geisha




by




4

All the Light We Cannot See




by




5

The Pillars of the Earth (Kingsbridge, #1)




by




6

War And Peace




by




7

The Historian




by




8

Beloved




by




9

Bring Up the Bodies (Thomas Cromwell, #2)




by




10

Cold Mountain




by




11

The Sunne in Splendour




by




12

The Alienist (Dr. Laszlo Kreizler, #1)




by




13

The Thousand Autumns of Jacob de Zoet




by




14

People of the Book




by




15

The Agony and the Ecstasy




by




16

The Red Tent




by




17

The Good Earth (House of Earth, #1)




by




18

Gone with the Wind




by




19

Year of Wonders




by




20

Alias Grace




by




21

Shōgun (Asian Saga, #1)




by




22

I, Claudius (Claudius, #1)




by




23

Life After Life (Todd Family, #1)




by




24

Here Be Dragons (Welsh Princes, #1)




by




25

Flow Down Like Silver: Hypatia of Alexandria




by




26

The Crystal Cave (Arthurian Saga, #1)




by




27

Dissolution (Matthew Shardlake, #1)




by




28

The Shadow of the Wind




by




29

The Thorn Birds




by




30

An Instance of the Fingerpost




by




31

The Light Between Oceans




by




32

The Crimson Petal and the White




by




33

Remarkable Creatures




by




34

Lamentation (Matthew Shardlake, #6)




by




35

The English Patient




by




36

Sovereign (Matthew Shardlake, #3)




by




37

Heartstone (Matthew Shardlake, #5)




by




38

The Nightingale




by




39

World Without End (Kingsbridge, #2)




by




39

All Quiet on the Western Front




by




41

A Gentleman in Moscow




by




42

The Kitchen House




by




43

Mistress of the Art of Death (Mistress of the Art of Death, #1)




by




44

Jonathan Strange & Mr Norrell




by




45

Captain Blood




by




46

Revelation (Matthew Shardlake, #4)




by




47

Jamaica Inn




by




48

Dark Fire (Matthew Shardlake, #2)




by




49

The Secret Magdalene




by




50

When Christ and His Saints Slept (Plantagenets #1; Henry II and Eleanor of Aquitaine, #1)




by




51

The Known World




by




51

Oscar and Lucinda




by




53

March




by




54

Raintree County




by




55

The Prague Cemetery




by




55

The Memoirs of Cleopatra




by




57

The Sandcastle Girls




by




58

The Heaven Tree Trilogy




by




59

Silence




by




60

The Autobiography of Henry VIII: With Notes by His Fool, Will Somers




by




61

Dominion




by




62

Fingersmith




by




63

The Blind Assassin




by




64

My Name Is Red




by




65

Winter in Madrid




by




66

The Siege of Krishnapur




by




67

Black Robe




by




68

Mason & Dixon




by




69

In a Dark Wood Wandering: A Novel of the Middle Ages




by




70

The Persian Boy (Alexander the Great, #2)




by




71

Claudius the God and His Wife Messalina (Claudius, #2)




by




72

The Birth of Venus




by




73

The Quincunx




by




74

The Ides of March




by




75

English Passengers




by




75

My Cousin Rachel




by




77

Morality Play




by




78

Agincourt




by




79

Innocent Traitor: A Novel of Lady Jane Grey




by




80

The Secret River




by




80

Lionheart (Plantagenets, #4; Richard the Lionheart #1)




by




82

Eaters of the Dead




by




83

Cry, the Beloved Country




by




84

Restoration




by




85

Pompeii




by




86

Amarna Book I: Book of Ida




by




87

The Eagle of the Ninth




by




88

The Pale Horseman (The Saxon Stories, #2)




by




89

The Winter King (The Warlord Chronicles #1)




by




90

Girl with a Pearl Earring




by




91

The Pearl Sister (The Seven Sisters #4)




by




92

Company of Liars




by




92

The Praise Singer




by




92

A Place of Greater Safety




by




92

HHhH




by




96

The Owl Killers




by




97

The French Lieutenant's Woman




by




98

When We Were Gods: A Novel of Cleopatra




by




99

De slinger van Foucault




by




100

Phantom




by



632 books · 173 voters · list created June 29th, 2012 by deleted user.
date
newest »
back to top
Related News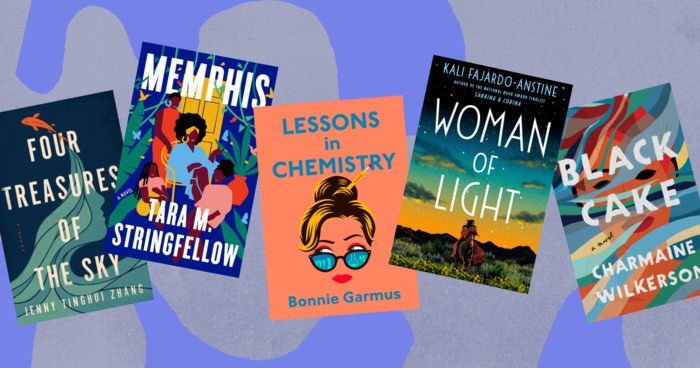 The latest in our midyear series of roundups turns to the ever-popular genre of historical fiction, as we track the most popular books of 2022...
Anyone can add books to this list.