All About Edgar Allan Poe
1

The Raven




by




2

The Complete Stories and Poems




by




3

The Tell-Tale Heart




by




4

The Masque of the Red Death - an Edgar Allan Poe Short Story




by




5

The Pit and the Pendulum




by




6

The Cask of Amontillado - an Edgar Allan Poe Short Story




by




7

Annabel Lee




by




8

The Black Cat




by




9

The Fall of the House of Usher and Other Tales




by




10

The Gold Bug [+ The Sphinx + William Wilson]




by




11

The Murders in the Rue Morgue: The Dupin Tales (C. Auguste Dupin, #1-3)




by




12

The Purloined Letter (C. Auguste Dupin #3)




by




13

A Descent into the Maelstrom - an Edgar Allan Poe Short Story




by




14

The Bells




by




15

The Premature Burial




by




16

The Complete Works of Edgar Allan Poe




by




17

William Wilson




by




18

Hop Frog




by




19

Manuscrito hallado en una botella




by




20

The Man of the Crowd




by




21

Berenice




by




22

The Raven's Bride




by




23

The Facts in the Case of M. Valdemar




by




23

Poe: A Life Cut Short




by




23

The Poe Shadow




by




26

The Murders in the Rue Morgue - a C. Auguste Dupin Short Story (C. Auguste Dupin #1)




by




27

Ligeia




by




28

The Imp of the Perverse




by




29

The Raven and Other Poems




by




30

The Narrative of Arthur Gordon Pym of Nantucket




by




31

How to Write a Blackwood Article




by




31

Ulalume




by




33

The Mystery of Marie Rogêt - a C. Auguste Dupin Short Story (C. Auguste Dupin #2)




by




33

The Angel of the Odd




by




35

The Spectacles




by




36

The Unparalleled Adventure of One Hans Pfaall




by




37

Lenore




by




38

Morella




by




39

Eleonora




by




40

The Oblong Box




by




41

Thou Art the Man




by




42

The System of Dr. Tarr and Professor Fether




by




43

A Tale of the Ragged Mountains




by




44

Never Bet the Devil Your Head




by




45

The Thousand-and-Second Tale of Scheherazade




by




46

The Conversation of Eiros and Charmion




by




47

Bon-Bon




by




47

The Oval Portrait




by




49

The Business Man




by




50

X-ing a Paragraph




by




51

Diddling, Considered as One of the Exact Sciences - an Edgar Allan Poe Short Story




by




51

The Literary Life of Thingum Bob, Esq.




by




53

The Balloon Hoax - an Edgar Allan Poe Short Story




by




54

Loss of Breath




by




54

The Island of the Fay




by




54

Some Words With a Mummy




by




57

Mesmeric Revelation




by




57

Mellonta Tauta




by




59

Silence: A Fable




by




60

The Tell-Tail Heart (Cattarina Mysteries #1)




by




60

And Poe Said




by




60

The Widow of Pale Harbor




by




60

The Poe Shrine: Building the World's Finest Edgar Allan Poe Collection




by




60

In the Shadow of the Master: Classic Tales by Edgar Allan Poe




by




60

Fantastische Vertellingen




by




66

Coffee With Poe




by




66

To the River: Rescue by the Schuylkill (Cattarina Mysteries Book 3)




by




66

The Man Who Was Poe




by




66

Edgar Allan Poe Stories




by




66

Unheimliche Geschichten von Edgar Allan Poe




by




71

Dead Brides: Vampire Tales




by




71

Mrs. Poe




by




71

The Black Cats




by




71

The Reincarnation of Edgar Allan Poe: Evidences Leading to the Substantiation of E. A. Poe's Reincarnation




by




75

Tales of Terror




by




75

Poe and the Idea of Music: Failure, Transcendence, and Dark Romanticism




by




77

Metzengerstein




by




77

Dream-land




by




77

Why Poe Drank Liquor




by




80

The Devil in the Belfry




by




80

The Sleeper




by




80

Mysteries of Poe's 'The Raven': A Storehouse of Delight Fully Explained




by




83

King Pest




by




83

Translated Poe




by




85

A Predicament




by




85

Poe Pictures: The Film Legacy of Edgar Allan Poe




by




87

The Coliseum




by




87

The Collected Letters of Edgar Allan Poe 2 Volumes




by




89

The Fire-Fiend and the Raven: The Story Behind a Literary Hoax




by




90

The Brevities: Pinakidia, Marginalia and Other Works (The Collected Writings of Edgar Allan Poe, #2)




by




91

The Man that was Used Up - an Edgar Allan Poe Short Story




by




91

The German Face of Edgar Allan Poe: A Study of Literary References in His Works




by




93

The Poe Encyclopedia




by




94

Mystification




by




94

To Helen (2)




by




94

Images of Poes Works




by




97

The Assignation - an Edgar Allan Poe Short Story




by




97

Alberto Martini illustratore di E. A. Poe




by




99

Alone




by




99

The Fall of the House of Usher: An Edgar Allan Poe Short Story




by



134 books · 43 voters · list created March 14th, 2012 by deleted user.
No comments have been added yet.
Related News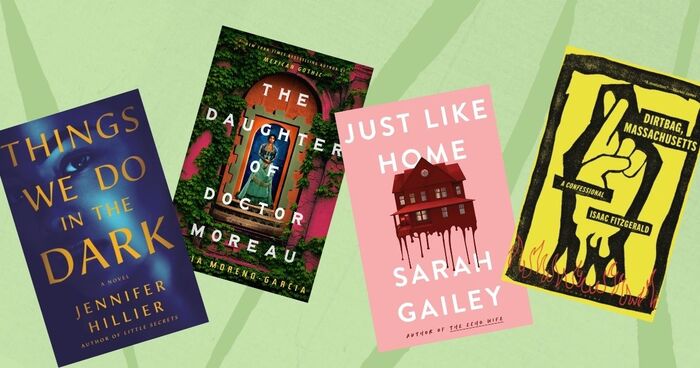 Need another excuse to treat yourself to a new book this week? We've got you covered with the buzziest new releases of the day. To create our...
Anyone can add books to this list.