Friends, Lovers and Other Killers
Mitch Branch spotted her walking ahead of him in the crowd in the hotel promenade in Atlantic City – a stranger looking sharp in her business suit; her briefcase swinging. Even before he saw her face, he knew. She was the one. He has to meet her, and he does.

Her name is Cynthia, and to Mitch, she couldn't have been more perfect if she'd stepped out of his dreams.

There's only one problem: Cynthia is married.

Mitch knows what it's like to be cheated on. It happened with his ex-wife. And so in spite of his desire for Cynthia, he doesn't want to be responsible for doing to someone else what was done to him. He tries to settle for being her friend.

And Cynthia needs a friend. Her husband has money, and he has power. He's cruel, and she is as much his prisoner as she is his wife. But when his cruelty to her crosses the line, Mitch is determined to free her from the miserable bondage of her marriage.

What happens next is a battle that not only puts Mitch and Cynthia in danger, but also his closest friends.

Before the battle is over, the action will fly from the Jersey Shore to hills of West Virginia and back. It will bring into play the power of the U.S. Government, and the vicious skills of one of the world's deadliest assassins. No one is safe – not friends, not lovers…not even other killers.

Longtime fans of The Black will recognize the characters from "Friends, Lovers and other Killers" from his other novels, novellas and short stories. New readers are in for a treat – a pulse pumping introduction to characters connected through love, passion and sometimes violence that will keep them riveted from the opening paragraph to the last word.
1

Don't Close Your Eyes




by




2

Blood and Justice (Jake and Annie Lincoln, #1)




by




3

Complicated Moonlight (DCYE, #2)




by




4

The Girl Next Door




by




4

Noir Nation No. 1




by




4

The Second One: A serial killer's account of his first two kills




by




4

A Small Country about to Vanish




by




8

Love Won't Let Me Wait




by




8

The Art of Peeling an Orange




by




10

Cougars, Inc.




by




11

The Playhouse




by




12

A Southern Belle: Forbidden




by




13

Dream Girl




by



No comments have been added yet.
Related News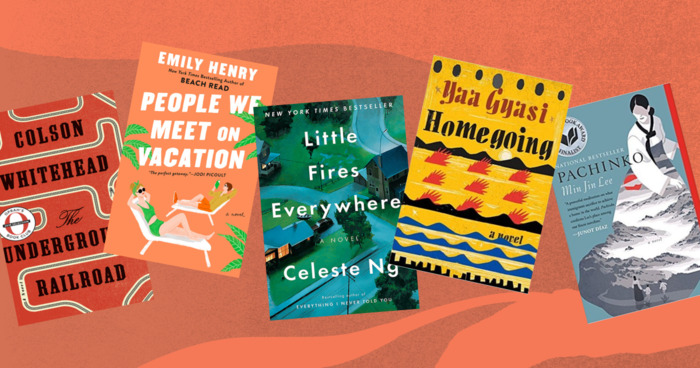 Here's a challenge: Before you scroll down, make a mental list of what you think are the biggest books of the past decade, in terms of...
Anyone can add books to this list.