Everyday Life in History
1

The Time Traveller's Guide to Medieval England: A Handbook for Visitors to the Fourteenth Century




by




2

What Jane Austen Ate and Charles Dickens Knew: From Fox Hunting to Whist—the Facts of Daily Life in 19th-Century England




by




3

Life in a Medieval City




by




4

The Time Traveller's Guide to Elizabethan England




by




5

The Year 1000: What Life Was Like at the Turn of the First Millennium




by




6

Guns, Germs, and Steel: The Fates of Human Societies




by




7

Farmer Boy (Little House, #2)




by




7

How to Be a Victorian




by




9

Everyday Life in the 1800s: A Guide for Writers, Students & Historians




by




9

Little House on the Prairie (Little House, #3)




by




11

Everyday Life in Ancient Egypt




by




12

The Writer's Guide to Everyday Life in Renaissance England: From 1485-1649 (Writer's Guide to Everyday Life Series)




by




13

How To Be a Tudor: A Dawn-to-Dusk Guide to Tudor Life




by




14

The Long Winter (Little House, #6)




by




15

Daily Life in China on the Eve of the Mongol Invasion, 1250-1276




by




16

Daily Life in Ancient and Modern Timbuktu




by




17

Elizabeth's London: Everyday Life in Elizabethan London




by




18

Everyday Life of the North American Indian




by




19

Everyday Life in Early America




by




20

Restoration London: Everyday Life in the 1660s




by




21

Daily Life in Medieval Europe




by




22

Daily Life of the Nubians




by




23

The Writer's Guide to Everyday Life in Colonial America: From 1607-1783




by




23

Everyday Life in Viking Times




by




23

Daily Life of the Ancient Greeks




by




26

Everyday Life in Ancient Rome




by




27

Daily Life In Japan At The Time Of The Samurai, 1185-1603




by




28

Daily Life in 18th-Century England




by




29

One Pair of Hands




by




30

If Walls Could Talk: An Intimate History of the Home




by




31

Everyday Life in Ancient Mesopotamia




by




31

Daily Life in Elizabethan England




by




33

Daily Life of the Aztecs




by




34

As the Romans Did: A Sourcebook in Roman Social History




by




35

Sarah, Plain and Tall




by




36

Victorian London: The Tale of a City 1840-1870




by




36

Roman Woman: Everyday Life in Hadrian's Britain




by




38

The Victorian City: Everyday Life in Dickens' London




by




39

Ancient Egypt: Everyday Life in the Land of the Nile




by




40

Daily Life in the Inca Empire




by




41

Daily Life in Victorian England




by




42

Daily Life in a Plains Indian Village 1868




by




43

A History of Everyday Life in Medieval Scotland, 1000 to 1600




by




44

Daily Life in Pre-Columbian Native America




by




45

Roman Britain: Life In An Imperial Province




by




46

Daily Life in Roman Britain




by




47

Shakespeare's London on 5 Groats a Day




by




48

Life in a Medieval Castle




by




49

A Visitor's Guide to Jane Austen's England




by




50

Ancient Rome on Five Denarii a Day




by




51

Control Switch On: The Untold Story Of The Most Powerful Man In The World-Ryan Moran-Who Shaped The Planet For Peace




by




51

In the Beacon Light Lambertville, NJ 1860 to 1900




by




51

The Greenlanders




by




51

Light of the Home: An Intimate View of the Lives of Women in Victorian America




by




51

Pompeii: The Living City




by




51

Growing Up Untouchable in India: A Dalit Autobiography




by




51

Clean: An Unsanitised History of Washing




by




51

Red Land, Black Land: Daily Life in Ancient Egypt




by




51

Daily Life in Medieval Times




by




51

Divided by Race, Language, and Education: 200 years of Defiance and Deference under Colonial Rule




by




51

The Time Traveller's Guide to Regency Britain




by




51

Home Life in Colonial Days




by




63

The Ancient City: Life in Classical Athens and Rome




by




63

A City Lost and Found: Whelan the Wrecker's Melbourne




by




63

The Weave of My Life: A Dalit Woman's Memoirs




by




63

Food in Medieval Times




by




63

Green Pharmacy: The History and Evolution of Western Herbal Medicine




by




63

Chaucer's People: Everyday Lives in Medieval England




by




63

Consider the Fork: A History of How We Cook and Eat




by




63

The Scoop on Clothes, Homes, and Daily Life in Colonial America




by




71

My Father Baliah




by




71

The Lives of Tudor Women




by




71

Bearbrass: Imagining Early Melbourne




by




71

The Elizabethans At Home




by




71

Costume and Fashion: A Concise History




by




71

Dragon's Blood & Willow Bark: The Mysteries of Medieval Medicine




by




71

The Time Traveller's Guide to Restoration Britain




by




71

Home And Child Life In Colonial Days




by




79

A Day in the Life of Ancient Rome




by




79

Joothan: A Dalit's Life




by




79

A.D. 500: A Journey Through The Dark Isles Of Britain And Ireland




by




79

Witches, Midwives, and Nurses: A History of Women Healers




by




79

Maids, Wives, Widows: Exploring Early Modern Women's Lives, 1540–1740




by




79

Life in France under Louis XIV




by




85

A Wilder Rose: Rose Wilder Lane, Laura Ingalls Wilder, and Their Little Houses




by




85

Globe: Life in Shakespeare's London




by




85

Singled Out: How Two Million Women Survived Without Men After the First World War




by




85

If You Lived In Colonial Times




by




89

The War of Independence in Limerick




by




89

Elegant Etiquette in the Nineteenth Century




by




89

Republic of Taste: Art, Politics, and Everyday Life in Early America




by




92

The Prisoner In The Tower: Short Story & Big Cat Bones




by




92

Europe at Home: Family and Material Culture, 1500–1800




by




92

Flunkeys And Scullions: Life Below Stairs In Georgian England




by




92

As Various as Their Land: The Everyday Lives of Eighteenth-Century Americans




by




96

The Africa House: The True Story of an English Gentleman and His African Dream




by




96

Medieval Underpants and Other Blunders: A Writer's (and Editor's) Guide to Keeping Historical Fiction Free of Common Anachronisms, Errors, and Myths




by




96

Life Below Stairs: The Real Lives of Servants, the Edwardian Era to 1939




by




96

Everyday Life in Colonial America




by




100

Daily Life at the Time of Jesus




by



279 books · 48 voters · list created January 9th, 2012 by deleted user.
date
newest »
back to top
Related News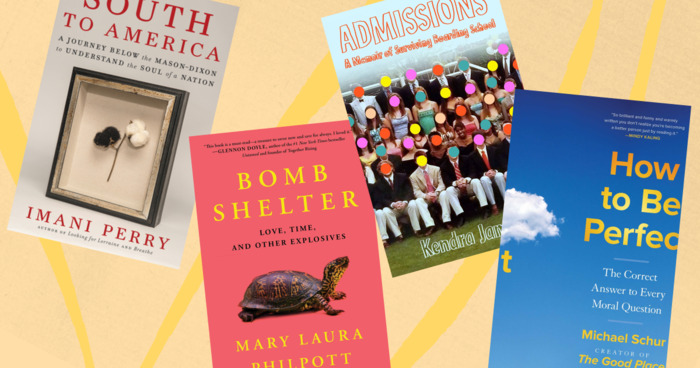 For those with a taste for nonfiction—or even just a curiosity about what's out there—we've gathered below the most popular nonfiction titles...
Anyone can add books to this list.