American Historical Fiction Romance Novels
Any American historical fiction novel with a romance genre. No fantasy
1

Wilderness Trail of Love (American Wilderness, #1)




by




2

New Frontier of Love (American Wilderness, #2)




by




3

Whispering Hills of Love (American Wilderness, #3)




by




4

Water for Elephants




by




5

Texas Glory (Texas Trilogy, #2)




by




6

I Shall be Near to You




by




7

Dancing on Coals




by




8

Eyes of Silver, Eyes of Gold




by




9

Texas Destiny (Texas Trilogy, #1)




by




10

The Kite Runner




by




11

Texas Splendor (Texas Trilogy, #3)




by




12

Drums of Autumn (Outlander, #4)




by




13

Savage Thunder (Wyoming, #2)




by




14

Time Enough for Drums




by




15

The Texan's Wager (Wife Lottery, #1)




by




16

Sing My Name




by




17

A Musket in My Hands (Civil War Romance #3)




by




18

The Turncoat (Renegades of the American Revolution)




by




19

The Rebel Pirate (Renegades of the American Revolution)




by




20

Mistress Firebrand (Renegades of the American Revolution)




by




20

A Rebel in My House (Civil War Romance #2)




by




22

Angel Creek (Western Ladies, #2)




by




22

A Stranger on My Land (Civil War Romance #1)




by




24

Queen of Swords (Wilderness, #5)




by




25

The Other Boleyn Girl (The Plantagenet and Tudor Novels, #9)




by




25

The Girl Who Kicked the Hornet's Nest (Millennium, #3)




by




25

Angel (Wyoming, #3)




by




28

Secret Fire




by




29

Morning Glory




by




30

Always to Remember




by




31

A Texan's Luck (Wife Lottery, #3)




by




32

Comanche Moon (Comanche, #1)




by




33

When a Texan Gambles (Wife Lottery, #2)




by




34

A Rogue in Texas (Rogues in Texas, #1)




by




35

Into the Wilderness (Wilderness, #1)




by




35

A Secret and A Kiss (Western Secrets Book 1)




by




35

Francesca of Lost Nation




by




35

Enduring Dreams (Widow's Might, #1)




by




39

Rainwater




by




39

Lake in the Clouds (Wilderness, #3)




by




41

These Is My Words: The Diary of Sarah Agnes Prine, 1881-1901, Arizona Territories (Sarah Agnes Prine, #1)




by




41

An Angel in the Mail




by




41

Written in My Own Heart's Blood (Outlander, #8)




by




41

The Flame and the Flower (Birmingham, #1)




by




45

Only His (Only, #1)




by




45

Years




by




47

Frontier Highlander Vow of Love (American Wilderness #4)




by




47

The Cowboys




by




49

All I Need Is You (Straton Family, #2)




by




50

Tall, Dark, and Texan (Whispering Mountain, #3)




by




50

Heartbreak Creek (Runaway Brides #1)




by




52

The Texan's Dream (McLain #5)




by




53

Sweet Lullaby




by




54

Terms of Surrender




by




55

Terms of Engagement (Terms, #2)




by




55

The Wives of Bowie Stone




by




57

Mustang Wild (Wild, #1)




by




57

Without Words




by




59

Pieces of Sky (Blood Rose, #1)




by




60

Open Country (Blood Rose, #2)




by




61

Chasing the Sun (Blood Rose, #3)




by




62

Dancing on Coals




by




63

In the Shadow of the Lamp




by




63

Letters from Home




by




63

Beyond the Wood (Beyond the Wood, #1)




by




63

Le Chevalier




by




63

The Charade




by




63

A Heart on Hold




by




63

Ford At Valverde




by




63

Voices Beckon




by




63

Marcia Schuyler (Miranda Trilogy, #1)




by




63

Destiny




by




63

Among the Sterling Youth




by




63

Captive Angel




by




63

The Vampire's House of Pleasure Part 1 (The Vampire's House of Pleasure #1)




by




63

Keowee Valley




by




63

The Proud Breed




by




63

The Kentuckians (Kentuckians, #1)




by




63

The Hidden Hills Saga: Book I: Ice Whispers




by




63

Once Upon a Masquerade




by




63

Seasons of Love and War




by




63

The Satin Sash




by




63

Sweet Vengeance (Duke of Rutland, #1)




by




63

The Petticoat Letters (Rebels of the Revolution, #1)




by




63

An Extraordinary Union (The Loyal League, #1)




by




63

Cast Two Shadows: The American Revolution in the South




by




63

To My Best Girl: Courage, Honor, and Love in the Civil War: The Inspiring Life Stories of Rufus Dawes and Mary Gates




by




63

Once Upon a Time in the 60's




by




89

Pearl Harbor, 1941




by




89

Voices Whisper (Voices, #2)




by




89

Phoebe Deane (Miranda Trilogy, #2)




by




89

Pieces of Sky




by




89

Calico Palace




by




89

December Road




by




89

Surrender the Wind (Surrender, #1)




by




89

Cold Mountain




by




89

The Fifth of March: A Story of the Boston Massacre




by




89

To My Best Girl: Courage, Honor, and Love in the Civil War: The Inspiring Life Stories of Rufus Dawes and Mary Gates




by




89

The Silk Swan




by




100

Miranda




by



274 books · 90 voters · list created December 6th, 2011 by deleted user.
date
newest »
back to top
Related News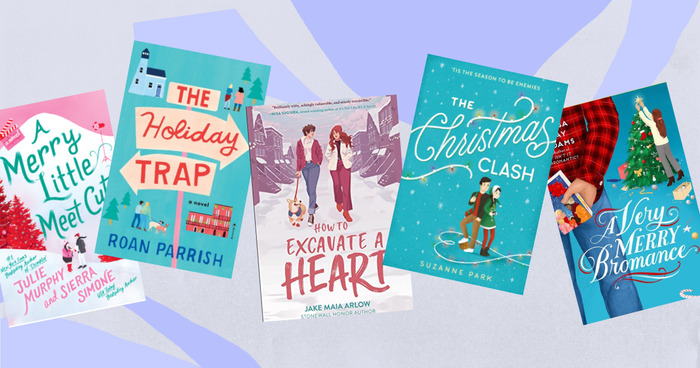 The winter holiday season tends to be a busy one in the romance aisle. To assist you in finding your next hot read to warm up a cold night,...
Anyone can add books to this list.