RomBkLove 2020 - Pet Love 2
All the books recommended by romance readers for the 'Pet Love' prompt, 3 May 2020 (cont.)
1

Love, Chocolate, and a Dog Named Al Capone




by




2

A New Leash on Love (Rescue Me, #1)




by




3

Saving Grace




by




4

A Discovery of Witches (All Souls Trilogy, #1)




by




5

Lingus




by




6

You Slay Me (Aisling Grey #1)




by




7

The Accidental Master (The Accidental Master #1)




by




8

Frederica




by




9

The Shadowy Horses




by




10

A Dark Lure (A Dark Lure, #1)




by




11

Say Yes to the Marquess (Castles Ever After, #2)




by




12

A Cold Day For Murder (Kate Shugak, #1)




by




13

Cast in Shadow (Chronicles of Elantra, #1)




by




14

Seize the Fire




by




15

Stripped (Happy Endings, #1)




by




16

Animal Attraction (Animal Magnetism, #2)




by




17

Shacking Up (Shacking Up, #1)




by




18

Chasing Stanley (New York Blades, #5)




by




19

All I Ever Wanted




by




20

Sweet Little Lies (Heartbreaker Bay, #1)




by




21

The Trouble with Mistletoe (Heartbreaker Bay, #2)




by




22

Dangerous Joy (Company of Rogues, #5)




by




23

Girl Gone Viral (Modern Love, #2)




by




24

Naked in Death (In Death #1)




by




25

Nailed (Four Bears Construction, #2)




by




26

Wallbanger (Cocktail, #1)




by




27

I Think I Might Love You (Love Sisters, #1)




by




28

Rend (Riven, #2)




by




29

Animal Magnetism (Animal Magnetism, #1)




by




30

Nightchaser (Endeavor #1)




by




31

Twisted Bond (Holly Woods Files, #1)




by




32

House of Earth and Blood (Crescent City #1)




by




33

Emily and Einstein




by




34

The Dog Park




by




35

Pressure Head (The Plumber's Mate #1)




by




36

Take a Chance on Me




by




37

Hosed (Happy Cat, #1)




by




38

Moments In Maplesville: A Perfect Holiday Fling & A Little Bit Naughty




by




39

Irresistible Force (K-9 Rescue #1)




by




40

The Unleashing (Call of Crows, #1)




by




41

In the Middle of Somewhere (Middle of Somewhere, #1)




by




42

Briarley




by




43

Married By Morning (The Hathaways, #4)




by




44

Three Weeks to Wed (The Worthingtons, #1)




by




45

Anyone But You




by




46

Pet Rescue Panther (Bodyguard Shifters, #2)




by




47

So Right (Sugar Baby, #2)




by




48

Knit One, Girl Two




by




49

Under His Kilt (Under the Kilt, #1)




by




50

Her Christmas Cookie (Welcome to Sea Port, #4)




by




51

From Scratch (Welcome to Sea Port, #1)




by




52

Raze (Riven, #3)




by




53

The Witness




by



Like
Lists are re-scored approximately every 5 minutes.
People Who Voted On This List (3)
No comments have been added yet.
Related News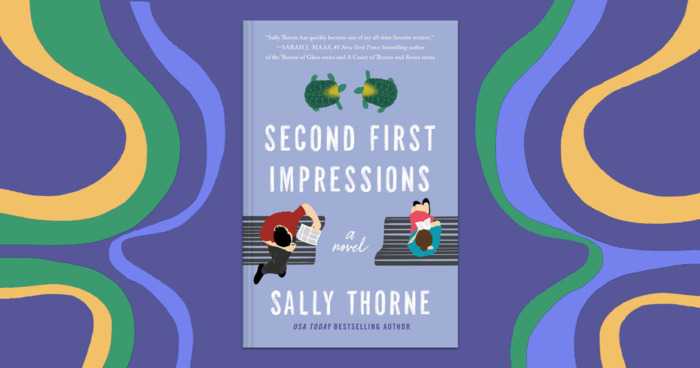 Sally Thorne, author of The Hating Game and 99 Percent Mine, explores what it means to take risks for love, and for yourself, in her newest...
Anyone can add books to this list.