Historical Military Adventure
My favourite historical military adventure books
1

Gates of Fire




by




2

The Killer Angels (The Civil War Trilogy, #2)




by




3

Shōgun (Asian Saga, #1)




by




4

The Last Kingdom (The Saxon Stories, #1)




by




5

Gods and Generals (The Civil War Trilogy, #1)




by




6

The Winter King (The Warlord Chronicles, #1)




by




7

The Pale Horseman (The Saxon Stories, #2)




by




8

Genghis: Birth of an Empire (Conqueror, #1)




by




9

Lords of the North (The Saxon Stories, #3)




by




10

The Last Full Measure (The Civil War Trilogy, #3)




by




11

Sword Song (The Saxon Stories, #4)




by




12

Flashman (The Flashman Papers, #1)




by




13

Sharpe's Tiger (Sharpe, #1)




by




14

The Burning Land (The Saxon Stories, #5)




by




15

The Glorious Cause




by




15

The Archer's Tale (The Grail Quest, #1)




by




17

Agincourt




by




18

Redcoat




by




19

Rise to Rebellion




by




20

Sharpe's Rifles (Sharpe, #6)




by




21

The Black Dragons




by




21

The Last Campaign of Marianne Tambour: A Novel of Waterloo




by




23

Master and Commander (Aubrey & Maturin, #1)




by




24

Lion of Ireland




by




25

Eagle in the Snow




by




26

King Rat (Asian Saga, #4)




by




27

Aztec (Aztec, #1)




by




28

Sharpe's Waterloo (Sharpe, #20)




by




29

The Ten Thousand: A Novel of Ancient Greece




by




30

His Majesty's Dragon (Temeraire, #1)




by




31

Gone for Soldiers: A Novel of the Mexican War




by




32

Sharpe's Eagle (Sharpe, #8)




by




33

Under the Eagle (Eagle, #1)




by




34

Medicus (Gaius Petreius Ruso, #1)




by




35

The Afghan Campaign




by




36

The Black Flower: A Novel of the Civil War




by




37

Shiloh




by




38

The Pacific




by




39

Sharpe's Fury (Sharpe, #11)




by




40

Das Boot




by




41

Seven in a Jeep




by




42

Blood on the Snow (The Soldier Chronicles, #3)




by




43

Excalibur (The Warlord Chronicles, #3)




by




44

Matterhorn




by




45

Black Powder War (Temeraire, #3)




by




46

Rebel (The Starbuck Chronicles, #1)




by




47

Royal Flash (The Flashman Papers, #2)




by




48

To the Last Man: A Novel of the First World War




by




49

Flashman at the Charge (Flashman Papers, #4)




by




49

Empire of Ivory (Temeraire, #4)




by




51

Throne of Jade (Temeraire, #2)




by




52

Ice Station Zebra




by




53

Enemy of God (The Warlord Chronicles, #2)




by




54

The Barefoot Brigade




by




55

All Quiet on the Western Front




by




56

Savage Wilderness




by




56

Siege At Jadotville




by




58

Beyond the Call of Duty: Heroism in the Irish Defence Forces




by




59

The Iceman (World War II Navy, #5)




by




60

Sharpe's Battle (Sharpe, #12)




by




60

Grant Comes East (Gettysburg, #2)




by




62

A Blaze of Glory (Civil War: 1861-1865, Western Theater, #1)




by




62

The Nugget (World War II Navy #6)




by




64

The Spanish Bride




by




65

Pride of Carthage




by




65

Never Call Retreat: Lee and Grant: The Final Victory (Gettysburg, #3)




by




67

Tides of War




by




67

Gods and Legions: A Novel of the Roman Empire




by




67

An Infamous Army (Alastair-Audley, #4)




by




70

Pearl Harbor (Pearl Harbor, #1)




by




70

Sword And The Scimitar




by




72

The March




by




73

The House of Strife (New Zealand Wars, #3)




by




73

The Judas Field: A Novel of the Civil War




by




75

Attila (Attila Trilogy, #1)




by




76

Monday's Warriors (New Zealand Wars, #2)




by




77

Look Away (U.S. Civil War, #1)




by




78

Gettysburg (Gettysburg, #1)




by




78

Spartan




by




78

Season of the Jew




by




78

Youngblood




by




82

The Soldier of Raetia (Valerian's Legion, #1)




by




83

The Steel Wave (World War II: 1939-1945, #2)




by




83

An Occurrence at Owl Creek Bridge And Other Stories




by




85

No Less Than Victory (World War II: 1939-1945, #3)




by




86

The Rising Tide (World War II: 1939-1945, #1)




by




87

The Eagle of the Ninth




by




88

Hadrian's Wall




by




89

The Conquest of Gaul




by




90

Sharpe's Regiment (Sharpe, #17)




by




90

Polonaise




by




92

Sharpe's Revenge (Sharpe, #19)




by




92

A Distant Trumpet




by




94

The Years of Rice and Salt




by




95

The Gun




by




96

Sharpe's Honor (Sharpe, #16)




by




97

Rifleman Dodd




by




98

Sharpe's Havoc (Sharpe, #7)




by




99

Seven Men of Gascony




by




100

The Forsaken Army: The Great Novel of Stalingrad




by



331 books · 167 voters · list created October 23rd, 2011 by deleted user.
No comments have been added yet.
Related News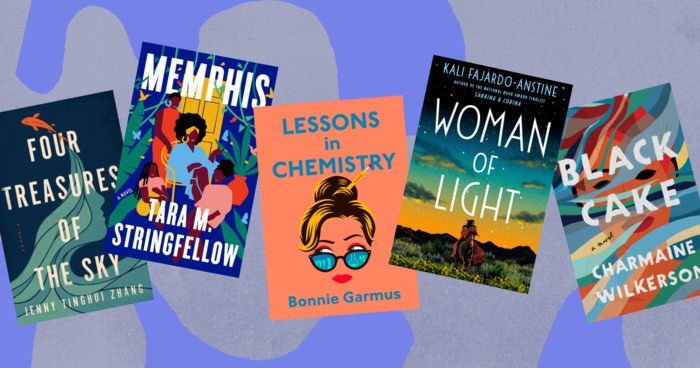 The latest in our midyear series of roundups turns to the ever-popular genre of historical fiction, as we track the most popular books of 2022...
Anyone can add books to this list.