Ancient Aliens
Non-fiction
1

Chariots of The Gods




by




2

Fallen Angels




by




3

2001: A Space Odyssey (Space Odyssey, #1)




by




4

The Sirius Mystery: New Scientific Evidence of Alien Contact 5,000 Years Ago




by




5

The Orion Mystery: Unlocking the Secrets of the Pyramids




by




6

The 12th Planet (Earth Chronicles, #1)




by




7

Technology of the Gods: The Incredible Sciences of the Ancients




by




8

Fingerprints of the Gods: The Evidence of Earth's Lost Civilization




by




9

Hidden History: Lost Civilizations, Secret Knowledge, and Ancient Mysteries




by




10

Alien Art: Extraterrestrial Expressions On Earth




by




11

Poseidon's Children (The Legacy of the Gods, #1)




by




11

Ancient Aliens and the Lost Islands: Through the Wormhole




by




13

The Orphan Conspiracies: 29 Conspiracy Theories from The Orphan Trilogy




by




14

The Wars of Gods and Men (Earth Chronicles, #3)




by




15

We are not the first: Riddles of ancient science




by




16

The Ancient Alien Question: A New Inquiry Into the Existence, Evidence, and Influence of Ancient Visitors




by




17

There Were Giants Upon the Earth (Earth Chronicles #7.5)




by




18

History is Wrong




by




19

Hades' Disciples (The Legacy of the Gods, #2)




by




20

Zeus' Warriors (The Legacy of the Gods, #3)




by




21

Secrets of the Lost Races: New Discoveries of Advanced Technology in Ancient Civilizations




by




21

Astronaut Gods of the Maya: Extraterrestrial Technologies in the Temples and Sculptures




by




23

The Gods of Eden




by




23

Kronos' Return (The Legacy of the Gods, #4)




by




23

Gods from Outer Space




by




26

The Stairway to Heaven (The Earth Chronicles, #2)




by




27

Ancient Mysteries




by




28

Genesis Revisited (Earth Chronicles, #4.5)




by




29

Dark Mission: The Secret History of NASA




by




30

The Lost Realms (Earth Chronicles, #4)




by




31

The Cosmic Code (Earth Chronicles, #6)




by




32

When Time Began (Earth Chronicles, #5)




by




33

Twilight of the Gods: The Mayan Calendar and the Return of the Extraterrestrials




by




34

ancient aliens of the americas




by




34

The Grays, Alien Abductions and Genetic Creation of Humans Hybrids Race: Secret US Extraterrestrial Operations. Hybrids Habitats and Way of Life.




by




34

This Changes Everything (The Spanners, #1)




by




34

Epic Adventure of Shiva, the Destroyer of Tripura (Book 1 of ANCIENTS Series)




by




34

Playing With Fire




by




34

الذين هبطوا من السماء




by




34

Bloodline (Forgotten Origins Trilogy #1)




by




34

Eden




by




34

Of the Andromeda Martian Catastrophe




by




34

Reign of the Anunnaki: The Alien Manipulation of Our Spiritual Destiny




by




34

Magicians of the Gods: The Forgotten Wisdom of Earth's Lost Civilization




by




34

Lost Civilizations: The Secret Histories and Suppressed Technologies of the Ancients




by




46

Ancient Astronauts, Cosmic Collisions and Other Popular Theories About Man's Past




by




46

This Changes My Family and My Life Forever (The Spanners, #2)




by




46

الذين عادوا إلى السماء




by




46

Antigravity Propulsion (The Underground Knowledge Series, #2)




by




46

The Cygnus Key: The Denisovan Legacy, Göbekli Tepe, and the Birth of Egypt




by




46

Ancient Gods: Lost Histories, Hidden Truths, and the Conspiracy of Silence




by




52

Strange Creations: Aberrant Ideas of Human Origin from Ancient Astronauts to Aquatic Apes




by




52

Ancient Aliens and the Age of Giants: Through the Wormhole




by




54

Giants in The Earth: Amazing Suppressed Archeological Evidence Proves They Once Existed




by




54

Pilgrimage




by




54

Ancient Alien Ancestors: Advanced Technologies That Terraformed Our World




by




57

Point of Origin: Gobekli Tepe and the Spiritual Matrix for the World's Cosmologies




by




58

Secret Places of the Lion: Alien Influences on Earth's Destiny




by




58

Gobekli Tepe: Genesis of the Gods: The Temple of the Watchers and the Discovery of Eden




by




60

Slave Species of the Gods: The Secret History of the Anunnaki and Their Mission on Earth




by




61

The Secret History of Extraterrestrials: Advanced Technology and the Coming New Race




by




62

Gods of Eden: Egypt's Lost Legacy and the Genesis of Civilization




by




62

The Cygnus Mystery: Unlocking the Ancient Secret of Life's Origins in the Cosmos




by




64

The Lost Book of Enki: Memoirs & Prophecies of an Extraterrestrial God




by




65

Divine Encounters (Earth Chronicles #5.5)




by




66

The End of Days (The Earth Chronicles, #7)




by



66 books · 63 voters · list created October 18th, 2011 by deleted user.
date
newest »
back to top
Related News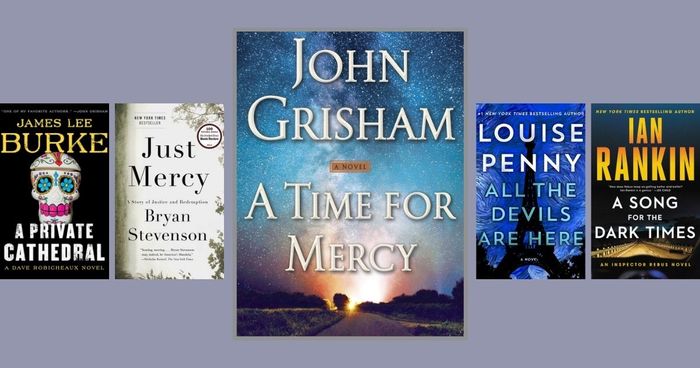 The prolific and beloved author John Grisham, known for his courtroom thrillers, is back this month with a new pageturner, A Time for Mercy,...
Anyone can add books to this list.