Favorites of the Fantasy Book Club
1

The Lord of the Rings




by




2

A Game of Thrones (A Song of Ice and Fire, #1)




by




3

The Name of the Wind (The Kingkiller Chronicle, #1)




by




4

The Hobbit, or There and Back Again




by




5

The Chronicles of Narnia (Chronicles of Narnia, #1-7)




by




6

The Princess Bride




by




7

American Gods (American Gods, #1)




by




8

The Eye of the World (The Wheel of Time, #1)




by




9

Harry Potter and the Prisoner of Azkaban (Harry Potter, #3)




by




10

The Lies of Locke Lamora (Gentleman Bastard, #1)




by




11

The Wise Man's Fear (The Kingkiller Chronicle, #2)




by




12

Neverwhere (London Below, #1)




by




13

Assassin's Apprentice (Farseer Trilogy, #1)




by




14

Good Omens: The Nice and Accurate Prophecies of Agnes Nutter, Witch




by




15

The Blade Itself (The First Law, #1)




by




16

Sabriel (Abhorsen, #1)




by




17

Harry Potter Series Box Set (Harry Potter, #1-7)




by




18

The Final Empire (Mistborn, #1)




by




19

The Way of Kings (The Stormlight Archive, #1)




by




20

The Lightning Thief (Percy Jackson and the Olympians, #1)




by




21

Harry Potter and the Deathly Hallows (Harry Potter, #7)




by




22

Jonathan Strange & Mr Norrell




by




23

A Storm of Swords (A Song of Ice and Fire, #3)




by




24

A Clash of Kings (A Song of Ice and Fire, #2)




by




25

Kushiel's Dart (Phèdre's Trilogy, #1)




by




26

The Mists of Avalon (Avalon, #1)




by




27

The Amulet of Samarkand (Bartimaeus, #1)




by




28

The Sword of Shannara (The Original Shannara Trilogy, #1)




by




29

His Majesty's Dragon (Temeraire, #1)




by




30

Elantris (Elantris, #1)




by




31

Stardust




by




32

The Crown Conspiracy (The Riyria Revelations, #1)




by




33

Tigana




by




34

His Dark Materials (His Dark Materials #1-3)




by




35

The Last Unicorn (The Last Unicorn, #1)




by




36

The Way of Shadows (Night Angel, #1)




by




37

The Graveyard Book




by




38

Wizard's First Rule (Sword of Truth, #1)




by




39

Mr. Planemaker's Flying Machine




by




40

A Feast for Crows (A Song of Ice and Fire, #4)




by




41

Magician (The Riftwar Saga, #1-2)




by




42

Harry Potter and the Goblet of Fire (Harry Potter, #4)




by




43

Poison Study (Study, #1)




by




44

The Lion, the Witch and the Wardrobe (Chronicles of Narnia, #1)




by




45

Harry Potter and the Order of the Phoenix (Harry Potter, #5)




by




46

The Belgariad, Vol. 1: Pawn of Prophecy / Queen of Sorcery / Magician's Gambit (The Belgariad, #1-3)




by




47

Harry Potter and the Half-Blood Prince (Harry Potter, #6)




by




48

The Dark Is Rising (The Dark is Rising, #2)




by




49

Harry Potter and the Sorcerer's Stone (Harry Potter, #1)




by




50

Daughter of the Forest (Sevenwaters, #1)




by




51

The Eyre Affair (Thursday Next, #1)




by




52

The Tales of Beedle the Bard




by




53

Howl's Moving Castle (Howl's Moving Castle, #1)




by




54

Anansi Boys




by




55

To Say Nothing of the Dog (Oxford Time Travel, #2)




by




56

Storm Front (The Dresden Files, #1)




by




57

The Neverending Story




by




58

The Silmarillion




by




59

The Little Prince




by




60

Ender's Game (Ender's Saga, #1)




by




61

Watership Down (Watership Down, #1)




by




62

Inkheart (Inkworld, #1)




by




63

The Color of Magic (Discworld, #1; Rincewind, #1)




by




64

Assassin's Quest (Farseer Trilogy, #3)




by




65

Lord Foul's Bane (The Chronicles of Thomas Covenant the Unbeliever, #1)




by




66

Gardens of the Moon (Malazan Book of the Fallen, #1)




by




67

Ship of Magic (Liveship Traders, #1)




by




68

The Wee Free Men (Discworld, #30; Tiffany Aching, #1)




by




69

The Time Traveler's Wife




by




70

The Novice (Black Magician Trilogy, #2)




by




71

Green Rider (Green Rider, #1)




by




72

The Blue Sword (Damar, #1)




by




73

Eragon (The Inheritance Cycle, #1)




by




74

The Warded Man (Demon Cycle, #1)




by




74

Nine Princes in Amber (The Chronicles of Amber #1)




by




76

The Curse of Chalion (World of the Five Gods, #1)




by




77

On a Pale Horse (Incarnations of Immortality, #1)




by




78

The Magicians' Guild (Black Magician Trilogy, #1)




by




79

The Deed of Paksenarrion (The Deed of Paksenarrion, #1-3)




by




80

The Lions of Al-Rassan




by




81

Little, Big




by




82

The Well of Ascension (Mistborn, #2)




by




83

A Hat Full of Sky (Discworld, #32; Tiffany Aching, #2)




by




84

Harry Potter and the Chamber of Secrets (Harry Potter, #2)




by




85

The Thief (The Queen's Thief, #1)




by




86

Twilight (Twilight, #1)




by




87

Cara's Twelve




by




88

The Crystal Cave (Arthurian Saga, #1)




by




89

La Lama Nera




by




90

The Hunger Games (The Hunger Games, #1)




by




91

Seventh Son (Tales of Alvin Maker, #1)




by




92

The Magic of Recluce (The Saga of Recluce, #1)




by




93

Magic Study (Study, #2)




by




94

The High Lord (Black Magician Trilogy, #3)




by




95

J.R.R. Tolkien 4-Book Boxed Set: The Hobbit and The Lord of the Rings




by




96

Alphabet of Thorn




by




97

Dragonflight (Dragonriders of Pern, #1)




by




98

A Song for Arbonne




by




99

Fire (Graceling Realm, #2)




by




100

Eldest (The Inheritance Cycle, #2)




by



684 books · 1,317 voters · list created January 13th, 2009 by deleted user.
Showing 1-14 of 14
(14 new)
date
newest »
back to top
Related News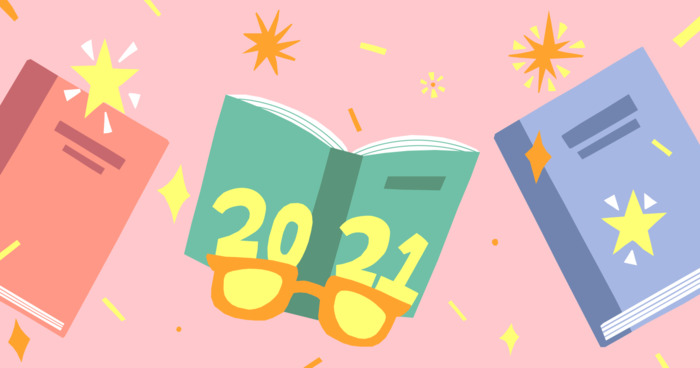 Thanks to the COVID-19 pandemic, 2020 will be long remembered as a Dumpster fire of a year. But the nice thing about time is that it...
Anyone can add books to this list.