Silicon Valley History
Books about the history of computing and the computer industry , also relevant to the evolution of economic and business principles and practices in the digital age
1

Steve Jobs




by




2

Hackers: Heroes of the Computer Revolution




by




3

The Cuckoo's Egg: Tracking a Spy Through the Maze of Computer Espionage




by




4

Ghost in the Wires: My Adventures as the World's Most Wanted Hacker




by




5

Elon Musk: Tesla, SpaceX, and the Quest for a Fantastic Future




by




6

iWoz: Computer Geek to Cult Icon: How I Invented the Personal Computer, Co-Founded Apple, and Had Fun Doing It




by




7

In the Plex: How Google Thinks, Works, and Shapes Our Lives




by




8

Creativity, Inc.: Overcoming the Unseen Forces That Stand in the Way of True Inspiration




by




9

The Innovators: How a Group of Hackers, Geniuses and Geeks Created the Digital Revolution




by




10

Masters of Doom: How Two Guys Created an Empire and Transformed Pop Culture




by




11

Where Wizards Stay Up Late: The Origins of the Internet




by




12

Just for Fun: The Story of an Accidental Revolutionary




by




13

The Google Story: Inside the Hottest Business, Media and Technology Success of Our Time




by




14

Accidental Empires




by




15

iCon: Steve Jobs, the Greatest Second Act in the History of Business




by




16

The Master Switch: The Rise and Fall of Information Empires




by




17

Hackers & Painters: Big Ideas from the Computer Age




by




18

The Soul of a New Machine




by




19

Bad Blood: Secrets and Lies in a Silicon Valley Startup




by




20

The Facebook Effect: The Inside Story of the Company That is Connecting the World




by




21

What the Dormouse Said: How the Sixties Counterculture Shaped the Personal Computer Industry




by




22

In the Beginning...Was the Command Line




by




23

Cyberwar: The Next Threat to National Security & What to Do About It




by




24

What Would Google Do?




by




25

The New New Thing: A Silicon Valley Story




by




26

The Second Coming of Steve Jobs




by




27

The Pixar Touch: The Making of a Company




by




28

The Cathedral & the Bazaar: Musings on Linux and Open Source by an Accidental Revolutionary




by




29

Fire in the Valley: The Making of the Personal Computer




by




30

Kingpin: How One Hacker Took Over the Billion-Dollar Cybercrime Underground




by




31

Worm: The First Digital World War




by




32

The Future of Ideas: The Fate of the Commons in a Connected World




by




33

Founders at Work: Stories of Startups' Early Days




by




34

The Hacker Crackdown: Law and Disorder on the Electronic Frontier




by




35

The Codebreakers: The Comprehensive History of Secret Communication from Ancient Times to the Internet




by




36

The Boiler Plot




by




37

Startup




by




38

Code: The Hidden Language of Computer Hardware and Software




by




39

Microserfs




by




40

Wired for War: The Robotics Revolution and Conflict in the Twenty-First Century




by




41

Insanely Great: The Life and Times of Macintosh, the Computer that Changed Everything




by




42

Becoming Steve Jobs: The Evolution of a Reckless Upstart into a Visionary Leader




by




43

Google Speaks




by




44

Work Rules!: Insights from Inside Google That Will Transform How You Live and Lead




by




45

The Medium is the Massage




by




46

Show Stopper!: The Breakneck Race to Create Windows NT and the Next Generation at Microsoft




by




47

The Wit and Wisdom of Steve Jobs




by




48

Dealers of Lightning: Xerox PARC and the Dawn of the Computer Age




by




49

The One Device: The Secret History of the iPhone




by




50

Getting Real: The Smarter, Faster, Easier Way to Build a Web Application




by




51

The Age of Spiritual Machines: When Computers Exceed Human Intelligence




by




51

Once You're Lucky, Twice You're Good: The Rebirth of Silicon Valley and the Rise of Web 2.0




by




53

The Wealth of Networks: How Social Production Transforms Markets and Freedom




by




54

Marissa Mayer and the Fight to Save Yahoo!




by




55

How Google Works




by




56

Groundswell: Winning in a World Transformed by Social Technologies




by




57

Dogfight: How Apple and Google Went to War and Started a Revolution




by




57

The Intel Trinity: How Robert Noyce, Gordon Moore, and Andy Grove Built the World's Most Important Company




by




59

Hard Drive: Bill Gates and the Making of the Microsoft Empire




by




60

The Accidental Billionaires: The Founding of Facebook, a Tale of Sex, Money, Genius, and Betrayal




by




61

Options: The Secret Life of Steve Jobs




by




62

Inside Steve's Brain




by




63

The Making of Second Life: Notes from the New World




by




64

No Place to Hide: Edward Snowden, the NSA, and the U.S. Surveillance State




by




65

Googled: The End of the World as We Know It




by




66

Weaving the Web: The Original Design and Ultimate Destiny of the World Wide Web




by




67

Social State: Thoughts, Stats and Stories about the State of Social Media in 2013




by




68

I'm Feeling Lucky: The Confessions of Google Employee Number 59




by




69

Betty Doll




by




70

Are You Smart Enough to Work at Google?




by




71

The Garden of the World




by




72

Silicon Snake Oil: Second Thoughts on the Information Highway




by




72

The Road Ahead




by




74

Chaos Monkeys: Obscene Fortune and Random Failure in Silicon Valley




by




75

On the Edge: The Spectacular Rise and Fall of Commodore




by




76

The Everything Store: Jeff Bezos and the Age of Amazon




by




77

The Net Delusion: The Dark Side of Internet Freedom




by




78

Inside Intel: Andy Grove and the Rise of the World's Most Powerful Chip Company




by




78

Hooking Up




by




80

Revolution in The Valley: The Insanely Great Story of How the Mac Was Made




by




81

The Perfect Store: Inside eBay




by




81

Apple Confidential 2.0: The Definitive History of the World's Most Colorful Company




by




83

The Difference Engine : Charles Babbage And The Quest To Build The First Computer




by




84

Imagine: How Creativity Works




by




85

Nightwork: A History of Hacks and Pranks at MIT




by




86

Brotopia: Breaking Up the Boys' Club of Silicon Valley




by




87

Planet Google: One Company's Audacious Plan to Organize Everything We Know




by




87

The Circle




by




89

Direct From Dell: Strategies That Revolutionized an Industry




by




89

The Big Switch: Rewiring the World, from Edison to Google




by




89

Haunted Empire: Apple After Steve Jobs




by




92

Countdown to Zero Day: Stuxnet and the Launch of the World's First Digital Weapon




by




92

@War: The Rise of the Military-Internet Complex




by




94

The Silicon Valley Way: Discover 45 Secrets for Successful Start-Ups




by




95

Fatal System Error: The Hunt for the New Crime Lords Who are Bringing Down the Internet




by




96

The Social Event




by




96

The Bestseller Code: Anatomy of a Blockbuster Novel




by




96

Elon Musk: The Unauthorized Autobiography




by




96

17 Reasons Why Businesses Fail :Unscrew Yourself From Business Failure




by




100

The Calendar (Gravitz, #2)




by



234 books · 485 voters · list created September 26th, 2011 by deleted user.
Showing 1-10 of 10
(10 new)
date
newest »
back to top
Related News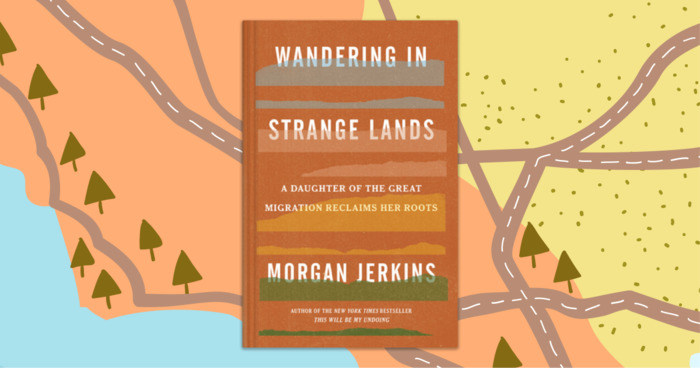 The Great Migration was the movement of six million African Americans out of the South to urban areas in the Northeast, Midwest, and West between...
Anyone can add books to this list.