Buzz Books 2018 - Young Adult Fall/Winter
Young Adult Buzz Books for Fall/Winter 2018
1

A Very Large Expanse of Sea




by




2

Wildcard (Warcross, #2)




by




3

What If It's Us (What If It's Us, #1)




by




4

Queen of Air and Darkness (The Dark Artifices, #3)




by




5

Two Dark Reigns (Three Dark Crowns, #3)




by




6

Muse of Nightmares (Strange the Dreamer, #2)




by




7

Shadow of the Fox (Shadow of the Fox, #1)




by




8

The Caged Queen (Iskari, #2)




by




9

The Darkest Star (Origin, #1)




by




10

Broken Things




by




11

The Dark Descent of Elizabeth Frankenstein




by




12

Archenemies (Renegades, #2)




by




13

Courting Darkness (Courting Darkness Duology, #1)




by




14

Bridge of Clay




by




14

Grim Lovelies (Grim Lovelies, #1)




by




14

Fathoms Between (Star Crossed # 3)




by




17

The Summoner's Handbook




by




17

Fantastic Beasts: The Crimes of Grindelwald: The Original Screenplay (Fantastic Beasts: The Original Screenplay, #2)




by




19

City of Ghosts (Cassidy Blake, #1)




by




20

Dry




by




20

Impostors (Impostors, #1)




by




22

Skyward (Skyward, #1)




by




22

Free Solo




by




24

People Kill People




by




24

Leading Lady




by




26

Odd One Out




by




27

The Lantern's Ember




by




28

The Storyteller (Sea of Ink and Gold, #3)




by




29

An Assassin's Guide to Love and Treason




by



29 books · 35 voters · list created June 28th, 2018 by deleted user.
No comments have been added yet.
Related News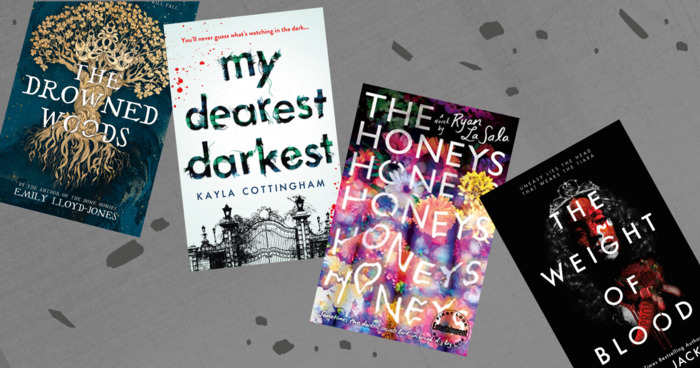 "Autumn is as joyful and sweet as an untimely end."   This slightly unnerving quote, from the French poet and novelist Rémy de Gourmont, nicely...
Anyone can add books to this list.