Colonial and Post-colonial Literature
Select books from UPenn's Literature List
1

Midnight's Children




by




2

Heart of Darkness




by




3

Things Fall Apart (The African Trilogy, #1)




by




4

The God of Small Things




by




5

Wide Sargasso Sea




by




6

Orientalism




by




7

Dubliners




by




8

Beloved




by




9

Culture and Imperialism




by




10

Devil on the Cross




by




11

Lotusland




by




12

The Empire Writes Back: Theory and Practice in Post-Colonial Literatures




by




13

Season of Migration to the North




by




14

A Passage to India




by




15

Omeros




by




16

Imaginary Homelands: Essays and Criticism 1981-1991




by




17

Foe




by




18

A Small Place




by




19

Robinson Crusoe (Robinson Crusoe, #1)




by




20

Cry, the Beloved Country




by




21

The Kingdom of This World




by




21

The Stranger




by




23

Half of a Yellow Sun




by




24

Interpreter of Maladies




by




25

Stoning the Devil




by




25

The Lesson




by




27

White Teeth




by




28

The Black Jacobins: Toussaint L'Ouverture and the San Domingo Revolution




by




28

The Great Indian Novel




by




30

My Place




by




31

A Tempest




by




31

The Shadow Lines




by




31

A House for Mr Biswas




by




34

Disgrace




by




34

The Wretched of the Earth




by




36

Nervous Conditions




by




37

A Fine Balance




by




38

Haroun and the Sea of Stories




by




39

Cities of Salt (مدن الملح #1)




by




40

Say You're One of Them




by




40

The Whale Caller




by




42

Caribbean Discourse: Selected Essays




by




42

Dear Junia




by




42

Memoirs of a Prisoner of War in Shewa (March 1896 - January 1897)




by




42

Shifting Allegiances: A Nigerian's story of Nigeria, America and Culture Shock




by




42

Revolution




by




42

The House with a Thousand Stories




by




48

The Lonely Londoners




by




48

The Farming of Bones




by




48

Sea of Poppies (Ibis Trilogy, #1)




by




48

His Father's Disease: Stories




by




52

The Famished Road




by




52

Pauper, Brawler, and Slanderer




by




52

Colonialism / Postcolonialism




by




52

How to Tell the Story of an Insurgency: Fifteen tales from Assam




by




56

Waiting for the Barbarians




by




56

Agaat




by




56

The Tempest




by




56

There Is No Good Time for Bad News




by




60

Nostromo




by




60

The Gothic, Postcolonialism and Otherness: Ghosts from Elsewhere




by




60

The House with a Thousand Stories




by




63

Such a Long Journey




by




63

Tsotsi




by




63

Afro-Creole: Power, Opposition, and Play in the Caribbean




by




63

Imperial Leather: Race, Gender, and Sexuality in the Colonial Contest




by




67

Kanthapura




by




67

King Solomon's Mines (Allan Quatermain, #1)




by




69

God's Bits of Wood




by




69

No Telephone to Heaven




by




69

Untouchable




by




69

The Narayanpur Incident




by




69

Six Feet of the Country




by




74

Black Skin, White Masks




by




74

Wizard of the Crow




by




76

In the Castle of My Skin




by




76

The Yacoubian Building




by




76

So Long a Letter




by




79

Imaginary Maps




by




79

Climate of Fear: The Quest for Dignity in a Dehumanized World




by




79

Three Strong Women




by




82

The Joys of Motherhood




by




82

The Trial Of Dedan Kimathi




by




84

Men in the Sun and Other Palestinian Stories




by




85

Allah Is Not Obliged




by




85

Blood Meridian, or the Evening Redness in the West




by




87

Redemption in Indigo




by




88

Ways of Dying (Toloki #1)




by




89

The Palm-Wine Drinkard




by




90

The Nawal El Saadawi Reader




by




91

In the Hour of Signs




by




92

Proud Beggars




by




93

The Thief and the Dogs




by




94

Palace Walk (The Cairo Trilogy, #1)




by




95

Tales of Tenderness and Power




by




96

Sozaboy




by




97

Chicago




by




98

Death and the King's Horseman: A Play




by




99

The Plague




by




100

The Picador Book Of African Stories




by



164 books · 79 voters · list created August 2nd, 2011 by deleted user.
No comments have been added yet.
Related News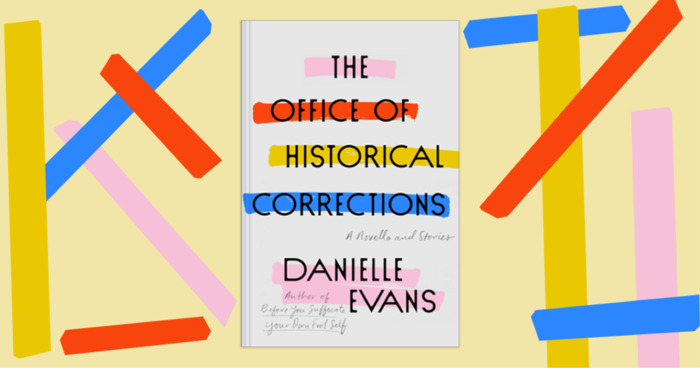 Danielle Evans was just 26 when she released her short story collection Before You Suffocate Your Own Fool Self in 2010, a multi-award-winning...
Anyone can add books to this list.