Great Books with Leading Minority Characters
Science fiction, fantasy, alternative history
1

Kindred




by




2

Siddhartha




by




3

The Absolutely True Diary of a Part-Time Indian




by




4

Orope - The White Snake (Whisperers of the Gods, #1)




by




5

The Book Thief




by




6

Beloved




by




7

The House on Mango Street




by




8

Rivers of London (Rivers of London, #1)




by




9

The Girl with Ghost Eyes




by




9

The Sword of Kaigen: A Theonite War Story




by




9

Amarna Book I: Book of Ida




by




12

The Tiger's Daughter (Ascendant, #1)




by




12

Trail of Lightning (The Sixth World, #1)




by




14

Parable of the Sower (Earthseed, #1)




by




14

Cabello: Mineau (Cabello #1)




by




16

Bring the Jubilee




by




17

Underground Airlines




by




17

The Pack: Addison (The Pack, #1)




by




19

Push




by




19

Miael: Family




by




21

The Color Purple




by




21

The Good Luck Girls (The Good Luck Girls, #1)




by




23

Rebellion Book I: Book of Quay




by




24

Pyramids (Discworld, #7)




by




25

London Falling (Shadow Police, #1)




by




25

The Magnolia Sword: A Ballad of Mulan




by




27

Shadow of the Fox (Shadow of the Fox, #1)




by




28

American Gods (American Gods, #1)




by




29

Cinder (The Lunar Chronicles, #1)




by




30

Parable of the Talents (Earthseed, #2)




by




30

Fledgling




by




30

The Broken Kingdoms (Inheritance, #2)




by




30

The Hundred Thousand Kingdoms (Inheritance, #1)




by




30

Transcendence (Transcendence, #1)




by




30

Proud and Determined: a History of the Stockbridge Mohicans 1734-2014




by




30

Jackboot Britain




by




30

No Answer (Fear Street Seniors, #4)




by




30

Altered Straits




by




30

Confessions in B Flat




by




30

The Ancient Nine




by




30

The Lesson




by




30

Leila




by




30

Boy Genius




by




30

The Wake Up




by




30

Flight of the Goose: a Story of the Far North




by




30

The Road of Resistance Part I




by




30

BLACK CHESS: A Novel




by




30

BLACK CHESS: A Novel




by




30

BLACK CHESS: A Novel




by




30

Ruthless Pamela Jean




by




30

All the Quiet Places




by




30

Bone Necklace




by




30

The Night Watchman




by




54

What Is the What




by




54

The Last Stormlord (Watergivers, #1)




by




54

The Impeachment of Abraham Lincoln




by




54

Untitled




by




54

Strangers (The Reckoner, #1)




by




54

Storytellers at the Columbia River




by




54

The War We Make




by




54

Snow Crash




by




62

Paradise (Beloved Trilogy, #3)




by




62

Untitled




by




62

Killer of Enemies (Killer of Enemies, #1)




by




65

The Ballad of Black Tom




by




65

Untitled




by




65

Kingdom of Souls (Kingdom of Souls, #1)




by




65

Winter (The Lunar Chronicles, #4)




by




65

Memoirs of a Geisha




by




70

A Mercy




by




70

My Soul to Keep (African Immortals, #1)




by




72

Who Fears Death (Who Fears Death, #1)




by




72

The V Girl: A Coming of Age Story




by




74

The Bluest Eye




by




74

Brown Girl in the Ring




by




76

Lovecraft Country




by




77

Carter & Lovecraft (Carter & Lovecraft, #1)




by




77

The Horse and His Boy (Chronicles of Narnia, #5)




by




79

Straight Outta Fangton (Straight Outta Fangton #1)




by




80

The Root (Wrath & Athenaeum #1)




by




81

Shadowshaper (Shadowshaper Cypher #1)




by




82

Santa Olivia (Santa Olivia, #1)




by




83

Son of a Trickster (Trickster, #1)




by




84

Certain Dark Things




by




85

The Gathering (Darkness Rising, #1)




by




86

The Immortal Rules (Blood of Eden, #1)




by




87

The Bane Chronicles




by




88

Heroine Complex (Heroine Complex, #1)




by




89

Three Parts Dead (Craft Sequence, #1)




by




90

Sorcerer to the Crown (Sorcerer Royal, #1)




by




91

Altered Carbon (Takeshi Kovacs, #1)




by




92

The Serpent's Shadow (Elemental Masters, #1)




by




93

Clockwork Angel (The Infernal Devices, #1)




by




94

Imaro (Imaro #1)




by




95

Gonji: Red Blade from the East




by




96

Tengoku




by




97

Fire on the Mountain




by




98

The Black God's Drums




by




99

Dread Nation (Dread Nation, #1)




by




100

Legend (Legend, #1)




by



113 books · 46 voters · list created June 27th, 2011 by deleted user.
date
newest »
back to top
Related News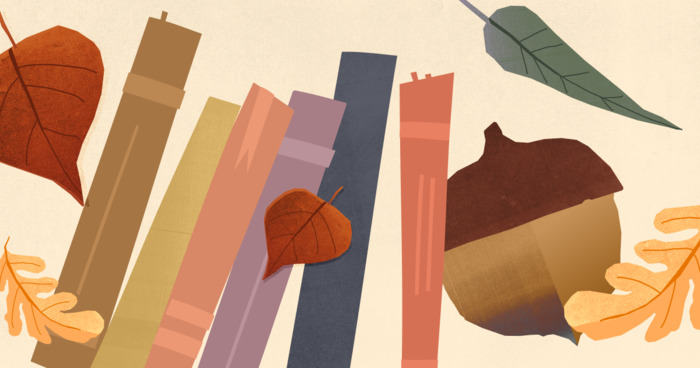 The fall book season is shaping up to be one of the busiest and best in recent memory, and we're not just saying that. If you're the kind...
Anyone can add books to this list.