Best Graphic Novels and Comic Books
1

Watchmen




by




2

Maus I: A Survivor's Tale: My Father Bleeds History (Maus, #1)




by




3

V for Vendetta




by




4

Calvin and Hobbes (Calvin and Hobbes, #1)




by




5

Batman: The Dark Knight Returns




by




6

Maus II: A Survivor's Tale: And Here My Troubles Began




by




7

Batman: The Killing Joke




by




8

The Absolute Sandman (Volume 1)




by




9

The Complete Maus




by




10

Saga, Volume 1




by




11

Y: The Last Man - The Deluxe Edition Book One




by




12

The Complete Persepolis




by




13

Batman: Year One




by




14

Akira, Vol. 1




by




15

Batman: The Long Halloween




by




16

Preludes & Nocturnes (The Sandman, #1)




by




17

The Walking Dead, Book One




by




18

Scott Pilgrim's Precious Little Life (Scott Pilgrim, #1)




by




19

Preacher, Volume 1: Gone to Texas




by




20

Bone, Vol. 1: Out from Boneville (Bone, #1)




by




21

The Hard Goodbye (Sin City, #1)




by




22

The League of Extraordinary Gentlemen, Vol. 1




by




23

Welcome to Lovecraft (Locke & Key, #1)




by




24

Fables, Vol. 1: Legends in Exile (Fables, #1)




by




25

The Doll's House (The Sandman, #2)




by




26

From Hell




by




27

Scientific Progress Goes "Boink" (Calvin and Hobbes #6)




by




28

The Authoritative Calvin and Hobbes: A Calvin and Hobbes Treasury




by




29

Blankets




by




30

Attack of the Deranged Mutant Killer Monster Snow Goons (Calvin and Hobbes #7)




by




31

The Arrival




by




32

Fun Home: A Family Tragicomic




by




33

Haven




by




34

The Revenge of the Baby-Sat (Calvin and Hobbes #5)




by




35

Something Under the Bed is Drooling (Calvin and Hobbes #2)




by




36

Marvels




by




37

Brief Lives (The Sandman, #7)




by




38

The Far Side Gallery




by




39

Weirdos from Another Planet! (Calvin and Hobbes #4)




by




40

Kick-Ass




by




41

Season of Mists (The Sandman, #4)




by




42

Habibi




by




43

Keys to the Kingdom (Locke & Key, #4)




by




44

The Calvin and Hobbes Tenth Anniversary Book




by




45

Bone, Vol. 2: The Great Cow Race (Bone, #2)




by




46

Akira, Vol. 2




by




47

Saga, Volume 2




by




48

The Kindly Ones (The Sandman, #9)




by




49

Batman: Arkham Asylum - A Serious House on Serious Earth




by




50

Y: The Last Man - The Deluxe Edition Book Two




by




51

Pride of Baghdad




by




51

Cult Girls




by




53

The Crow




by




54

Absolute Batman: Hush




by




55

Chew, Vol. 1: Taster's Choice




by




56

The Stonekeeper (Amulet, #1)




by




57

X-Men: The Dark Phoenix Saga




by




58

The Days Are Just Packed (Calvin and Hobbes #8)




by




59

Dream Country (The Sandman, #3)




by




60

The Umbrella Academy, Vol. 1: Apocalypse Suite




by




61

Sin City, Vol. 2: A Dame to Kill For (Sin City, #2)




by




62

Y: The Last Man - The Deluxe Edition Book Five




by




63

Preacher, Volume 3: Proud Americans




by




64

Sweet Tooth, Volume 1: Out of the Deep Woods




by




65

Akira, Vol. 3




by




66

American Born Chinese




by




67

Kingdom Come




by




67

Marvel 1602




by




69

It's a Magical World (Calvin and Hobbes #11)




by




70

Superman: Red Son




by




71

The Sandman: Endless Nights




by




72

Y The Last Man Vol. 3: One Small Step




by




73

The Cartoon History of the Universe I, Vol. 1-7: From the Big Bang to Alexander the Great (The Cartoon History of the Universe, #1)




by




74

Transmetropolitan, Vol. 1: Back on the Street




by




75

The Absolute Death




by




76

Y: The Last Man - The Deluxe Edition Book Four




by




77

X-Men: God Loves, Man Kills (Marvel Graphic Novel, #5)




by




78

Y: The Last Man - The Deluxe Edition Book Three




by




79

Sin City, Vol. 4: That Yellow Bastard (Sin City, #4)




by




80

Yukon Ho! (Calvin and Hobbes #3)




by




81

Fables, Vol. 4: March of the Wooden Soldiers (fables, #4)




by




82

The Walking Dead, Book Two




by




83

Johnny the Homicidal Maniac: Director's Cut




by




84

Preacher, Volume 2: Until the End of the World




by




84

The Umbrella Academy, Vol. 2: Dallas




by




86

The Ultimates




by




87

Absolute All-Star Superman




by




88

The Unwritten, Vol. 1: Tommy Taylor and the Bogus Identity




by




89

Runaways: The Complete Collection, Vol. 1




by




90

Homicidal Psycho Jungle Cat (Calvin and Hobbes #9)




by




91

Bone, Vol. 3: Eyes of the Storm (Bone, #3)




by




92

The Absolute Sandman (Volume 3)




by




93

Astonishing X-Men: Ultimate Collection, Volume 1




by




94

Chew, Vol. 2: International Flavor




by




95

Bone, Vol. 4: The Dragonslayer (Bone, #4)




by




96

Preacher, Volume 6: War in the Sun




by




97

Preacher, Volume 9: Alamo




by




98

A Game of You (The Sandman, #5)




by




99

Fables - Book One




by




100

Preacher, Volume 5: Dixie Fried




by



952 books · 563 voters · list created November 22nd, 2008 by deleted user.
date
newest »
back to top
Related News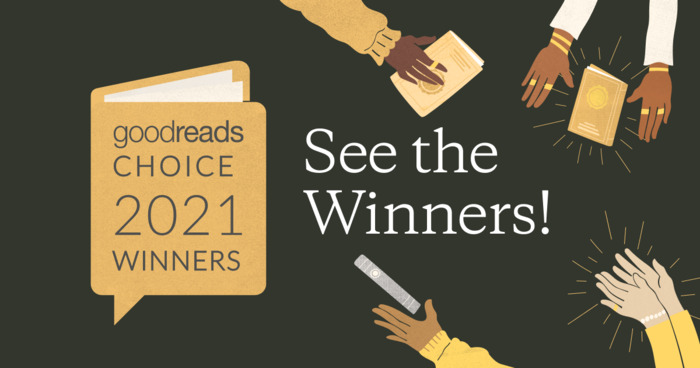 With more than 4.75 million votes cast and counted, the 13th Annual Goodreads Choice Awards are now official. Launched in 2009,...
Anyone can add books to this list.