YA Paranormal Faves
Favorite initial books in Young Adult Paranormal series
1

Hush, Hush (Hush, Hush, #1)




by




2

Keystone (Crossbreed #1; Mageriverse #16)




by




3

Obsidian (Lux, #1)




by




3

City of Bones (The Mortal Instruments, #1)




by




5

Vampire Academy (Vampire Academy, #1)




by




6

Sweet Evil (Sweet, #1)




by




7

Half-Blood (Covenant, #1)




by




8

Embrace (The Violet Eden Chapters, #1)




by




9

A Shade of Vampire (A Shade of Vampire, #1)




by




9

Enticed (The Violet Eden Chapters, #2)




by




11

Emblaze (The Violet Eden Chapters, #3)




by




12

Twilight (The Twilight Saga, #1)




by




12

Endless (The Violet Eden Chapters, #4)




by




14

Empower (The Violet Eden Chapters, #5)




by




15

Wicked (A Wicked Trilogy, #1)




by




15

Sweet Reckoning (Sweet, #3)




by




17

Poison Princess (The Arcana Chronicles, #1)




by




17

Sweet Temptation (Sweet, #4)




by




19

Darkness of Light (Darkness, #1)




by




19

Sweet Peril (Sweet, #2)




by




21

Flight (The Crescent Chronicles, #1)




by




21

Finale (Hush, Hush, #4)




by




23

Significance (Significance, #1)




by




23

Silence (Hush, Hush, #3)




by



24 books · 10 voters · list created March 21st, 2017 by deleted user.
No comments have been added yet.
Related News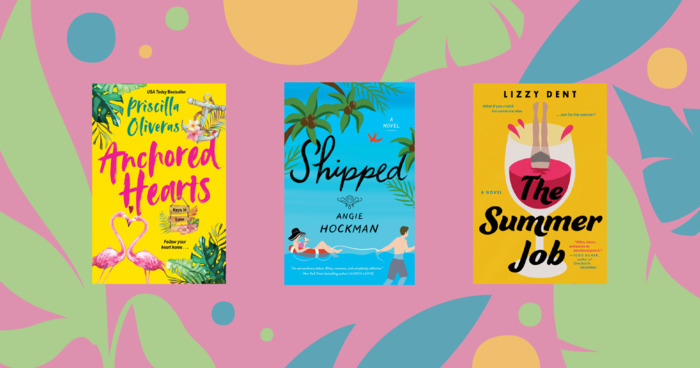 Haven't had a chance to pull out that passport in over a year? Yeah, we feel you. Luckily for all of us, these 15 new romances published since...
Anyone can add books to this list.