We Are The Knights Who Say F*** - Best Grimdark High Fantasy
This list is for books which fall into the genre of high fantasy (constructed-world setting as opposed to one very similar to reality, significant magical/supernatural elements) with a much higher degree of "gritty realism", cynicism, death, destruction, misery and general unpleasantness than is often associated with the genre. Books of this sort often focus more on realistic human evil (political skulduggery, slavery, oppression, sexual violence etc.) than more traditional high fantasy, sometimes deliberately deconstructing the latter. Usually, when well executed these books will induce depression, cynicism and nihilism in their readers.
This genre has of course been popularized by George RR Martin's
Song of Ice and Fire
series and its TV adaptation, and this list could basically be called "Stuff Like Game of Thrones". However, there are plenty of earlier examples, and the criteria for inclusion in the list are pretty subjective. If a book/series focuses primarily on purely supernatural threats (a nonhuman Dark Lord with an army of mindless soldiers and suchlike) and displays a high degree of idealism, it shouldn't go on this list. Crucially, this means that large amounts of violence/sex don't necessarily by themselves qualify a book for this list - a story can feature graphic sex and/or violence and still be idealistic/wish-fulfilling/uplifting, whereas true grimdark fantasy will avoid the notion of solving real-world problems easily even if it doesn't feature a lot of (im)mature content.
Note that to prevent overload by long series, only the first book in a series should go on this list, unless it can be argued that a series only became grimdark in later books.
(Title inspired by
the third image on this page
.)
1

A Game of Thrones (A Song of Ice and Fire, #1)




by




2

The Blade Itself (The First Law, #1)




by




3

The Black Company (The Chronicles of the Black Company, #1)




by




4

Gardens of the Moon (Malazan Book of the Fallen, #1)




by




5

Prince of Thorns (The Broken Empire, #1)




by




6

Hawkwood's Voyage (The Monarchies of God, #1)




by




7

The Lies of Locke Lamora (Gentleman Bastard, #1)




by




8

The Darkness That Comes Before (The Prince of Nothing, #1)




by




9

The Dragonbone Chair (Memory, Sorrow, and Thorn, #1)




by




10

Blood Song (Raven's Shadow, #1)




by




11

The Steel Remains (A Land Fit for Heroes, #1)




by




11

Immortals' Requiem




by




13

The Eternal Champion




by




13

Legend (The Drenai Saga, #1)




by




15

Transformation (Rai-Kirah, #1)




by



date
newest »
back to top
Related News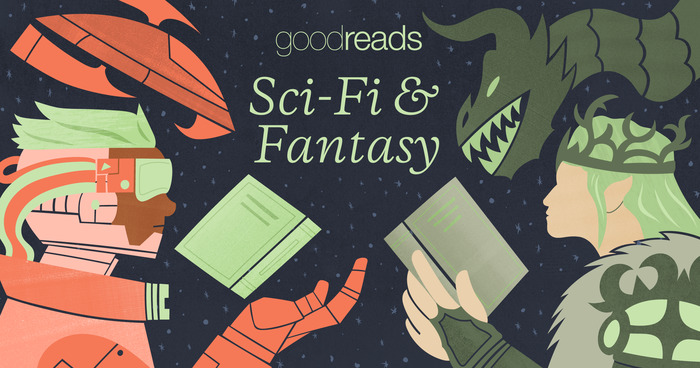 It's time for our most out-of-this-world genre celebration! Join us as we explore speculative fiction's newest horizons.   ...
Anyone can add books to this list.