Random House's top 100 fiction books
1

Animal Farm




by




2

1984




by




3

I, Claudius (Claudius, #1)




by




4

The Great Gatsby




by




5

Lord of the Flies




by




6

A Clockwork Orange




by




7

Brave New World




by




8

A Room with a View




by




9

A Farewell to Arms




by




10

The Sun Also Rises




by




11

A Handful of Dust




by




12

Sophie's Choice




by




13

On the Road




by




14

Kim




by




15

The Catcher in the Rye




by




16

Scoop




by




17

The Age of Innocence




by




18

A Portrait of the Artist as a Young Man




by




19

The Sound and the Fury




by




20

Lolita




by




21

Ragtime




by




21

The Grapes of Wrath




by




23

Heart of Darkness




by




24

The Postman Always Rings Twice




by




25

Tender Is the Night




by




26

Ulysses




by




27

The Rainbow




by




28

A Passage to India




by




29

Brideshead Revisited




by




30

Women in Love




by




31

The Heart Is a Lonely Hunter




by




32

The Prime of Miss Jean Brodie




by




33

Midnight's Children




by




34

The Call of the Wild




by




35

The Maltese Falcon




by




36

As I Lay Dying




by




37

Sister Carrie




by




38

Wise Blood




by




39

Of Human Bondage




by




40

Finnegans Wake




by




40

Slaughterhouse-Five




by




42

Angle of Repose




by




43

Sons and Lovers




by




44

Howards End




by




45

To the Lighthouse




by




46

Under the Volcano




by




47

The House of Mirth




by




48

The Bridge of San Luis Rey




by




49

Death Comes for the Archbishop




by




50

Pale Fire




by




50

The Day of the Locust




by




52

Tobacco Road




by




53

Beloved




by




54

Fahrenheit 451




by




55

The Ring Sets Out (The Lord of the Rings, #1)




by




56

The Wings of the Dove




by




57

Nostromo




by




58

The Way of All Flesh




by




59

The Heart of the Matter




by




60

Invisible Man




by




61

The Good Soldier : A Tale of Passion




by




62

Go Tell It on the Mountain




by




63

The Secret Agent: A Simple Tale




by




64

Helden zonder glorie




by




65

Light in August




by




65

Parade's End




by




67

The Adventures of Augie March




by




68

From Here to Eternity ['s Levens Taptoe]




by




69

The Magus




by




70

Wide Sargasso Sea




by




71

Under the Net




by




72

The Ginger Man




by




73

Catch-22




by




74

The Satanic Verses




by




75

The Lord of the Rings




by




76

To Kill a Mockingbird




by




77

A Town Like Alice




by




78

Gejaagd door de Wind




by




79

The French Lieutenant's Woman




by




80

Fifth Business (The Deptford Trilogy, #1)




by




81

The Handmaid's Tale




by




82

At Swim-Two-Birds




by




83

Naked Lunch




by




84

One Flew Over the Cuckoo's Nest




by




85

The Cunning Man




by



85 books · 26 voters · list created November 15th, 2008 by deleted user.
Showing 1-11 of 11
(11 new)
date
newest »
back to top
Related News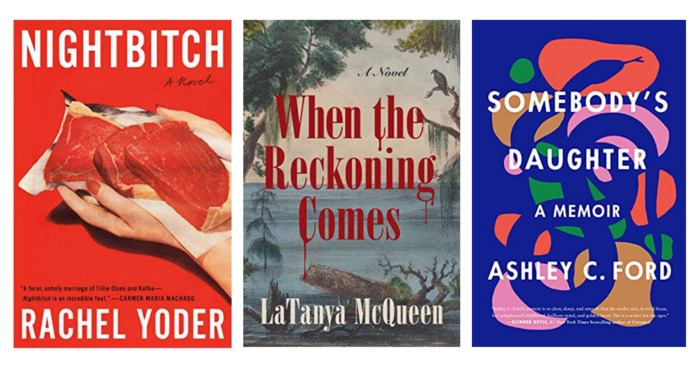 At Goodreads, we love reading (shocker, I know). There's just nothing like curling up on the couch with a cup of coffee or tea and burying...
Anyone can add books to this list.