Best Children's Books For An Avid 10-14 Reader
I would be most content if my children grew up to be the kind of people who think decorating consists mostly of building enough bookshelves. ~Anna Quindlen, "Enough Bookshelves," New York Times, 1991 August 7th (For Ezra)
1

The Phantom Tollbooth




by




2

Anne of Green Gables (Anne of Green Gables, #1)




by




3

A Wrinkle in Time (A Wrinkle in Time Quintet, #1)




by




4

Pippi Longstocking (Pippi Långstrump, #1)




by




5

The Borrowers (The Borrowers, #1)




by




6

Jack and Jill




by




7

The Sword in the Stone (The Once and Future King, #1)




by




8

The Great Brain (Great Brain, #1)




by




8

Maniac Magee




by




8

My Dearest Diary: Five Years in the Life of Cathy Cornellia




by




11

More Adventures of the Great Brain (Great Brain, #2)




by




11

Matilda




by




13

Me and My Little Brain (Great Brain, #3)




by




13

Freak the Mighty (Freak The Mighty, #1)




by




15

Just So Stories




by




15

Taking Sides




by




17

Prairie School




by




17

The Forgotten Door




by




19

Mary Poppins (Mary Poppins, #1)




by




19

The Outsiders




by




21

Harriet the Spy (Harriet the Spy #1)




by




22

Ballet Shoes (Shoes #1)




by




23

Sarah, Plain and Tall (Sarah, Plain and Tall, #1)




by




24

First Test (Protector of the Small, #1)




by




25

Page (Protector of the Small, #2)




by




26

Squire (Protector of the Small, #3)




by




27

Lady Knight (Protector of the Small, #4)




by




28

Sandry's Book (Circle of Magic, #1)




by




29

Daja's Book (Circle of Magic, #3)




by




30

Briar's Book (Circle of Magic, #4)




by




31

Tris's Book (Circle of Magic, #2)




by




32

The Boxcar Children (The Boxcar Children, #1)




by




33

Island of the Blue Dolphins




by




34

Young Fu of the Upper Yangtze




by




35

Thirty-One Brothers and Sisters




by




36

Freckles (Limberlost, #1)




by




37

The Endless Steppe: Growing Up in Siberia




by




38

Little House in the Big Woods (Little House, #1)




by




39

Little House on the Prairie (Little House, #3)




by




40

Farmer Boy (Little House, #2)




by




41

The Long Winter (Little House, #6)




by




42

Jane of Lantern Hill




by




43

Mandy




by



Like
Lists are re-scored approximately every 5 minutes.
People Who Voted On This List (6)
date
newest »
back to top
Related News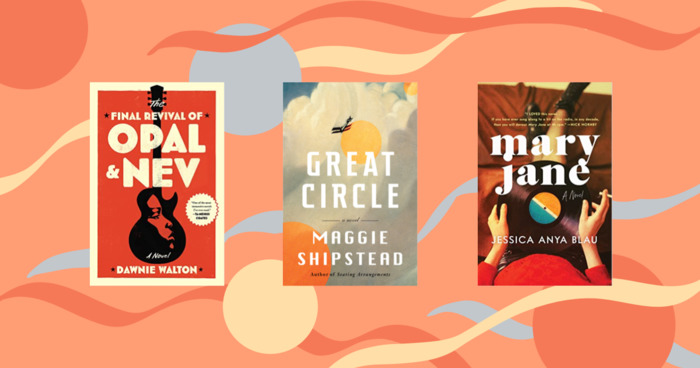 Let's face it: 2021 may not be your preferred year. Not to worry, because these books make a great case for some page-turning time...
Anyone can add books to this list.