Hoosiers: Romance Novels Set in Indiana
1

Indecent Suggestion




by




1

A Chance To Love You (AMBW Sexy Geek Series Book 2)




by




1

Back Roads (Glen Crossing #1)




by




4

Love on Tap (Mill Pond #2)




by




4

Kpop Promise: 1-3




by




6

Sweetheart, Indiana




by




6

Addictive Behavior: AMBW Sexy Geek Series




by




8

Courting Miss Adelaide (Noblesville, Indiana, #1)




by




8

This Love With U




by




10

Blame It on Paris




by




10

Remember Tonight (KPOP Promise, #1)




by




12

Casual Hex (Hex, #3)




by




12

This Love With U (KPOP Promise, #2)




by




14

Barefoot Summer (Chapel Ridge #1)




by




14

But I Love You Today (KPOP Promise, #3)




by




16

Touch of Seduction (Primal Instinct, #4)




by




16

Saved By The Chase (AMBW Winter Romance Book 1)




by




18

A Cousin's Challenge (Indiana Cousins, #3)




by




18

Train My Heart: AMBW Romance




by




20

A Bride's Sweet Surprise in Sauers, Indiana




by




20

The Fault in Our Stars




by




22

Marry-Me Christmas




by




22

Beautiful Essence: AMBW Romance




by




24

Far from Perfect (Perfect, Indiana, #1)




by




24

Train My Heart: Ambw Romance




by




26

A Change of Heart (Perfect, Indiana #3)




by




27

The Twisted Road to You (Perfect, Indiana, #4)




by




28

A Cousin's Promise (Indiana Cousins, #1)




by




29

A Cousin's Prayer (Indiana Cousins, #2)




by




30

Love Finds You in Liberty, Indiana




by




31

Lip Service




by



Like
Lists are re-scored approximately every 5 minutes.
People Who Voted On This List (3)
No comments have been added yet.
Related News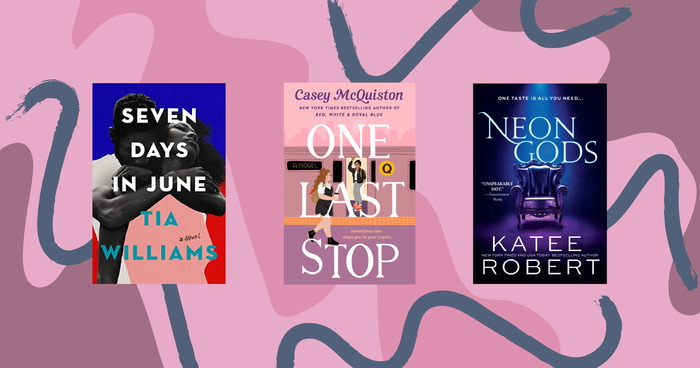 Summer is perfect for plenty of things: mojitos, sleeping with the window fan on, and sprawling out with a hot romance novel (in a heavily...
Anyone can add books to this list.