M/M - Books & Sequels We Need And Cannot Find!!
This list is strictly for:

1. M/M [Male-Male] books!! The title should be self-explanatory, but if it isn't, there you have it :-).

2.. Previously published books that have been pulled for revision and re-release, but where the release date is undetermined, unknown, unplanned, ambiguous, etc.

3. Books that for some reason or another have "vanished" and/or are no longer available for purchase on main book sites, books that are nowhere to be found.

4. Sequels. Sequels, sequels, sequels. BUT - They must be sequels that we've been waiting "forever" for and still don't know when (or even if) they'll eventually see publication or release.

Important Note: The sequel/book/series must be listed on GR for at least ONE YEAR [i.e. dormant] without any solid publication/release/re-release dates before being added onto this list. This list is ONLY for books or sequels that appear to have fallen by the wayside, gone off the grid, or have seemingly been abandoned.

In (not so) short, this list is for books with an undetermined fate and an indefinite wait. The theme for the list here is uncertainty, not impatience. The purpose of this list is to find and purchase these books, and simply to know what's going on.

Another Important Note: If you're aware of any recent updates on any of the books/trilogies/series included here [e.g. or in regard to point #2, you're aware of where the book can be purchased], please update us in the comments and the book will be removed.

What This List Is NOT For: If you're wondering about a book/trilogy/series where the author is actively working on the series but is simply taking some time to do so, do NOT add those books here. This list is NOT for that and such books will be removed.

- Hyperion
1

Crossing Lines




by




2

Not So Innocent (Shattered Glass, #2)




by




3

The Enlightenment of Alexander




by




4

In Front of God and Everyone (Pay it Forward, #1)




by




5

Junction X




by




5

Space Vacation




by




7

If I Ever (Hell or High Water #4)




by




7

Six Degrees of Separation (By Degrees, #2)




by




7

Space Sucks!




by




10

Marked (Shifters, #1)




by




11

Falling




by



People Who Voted On This List (8)
No comments have been added yet.
Related News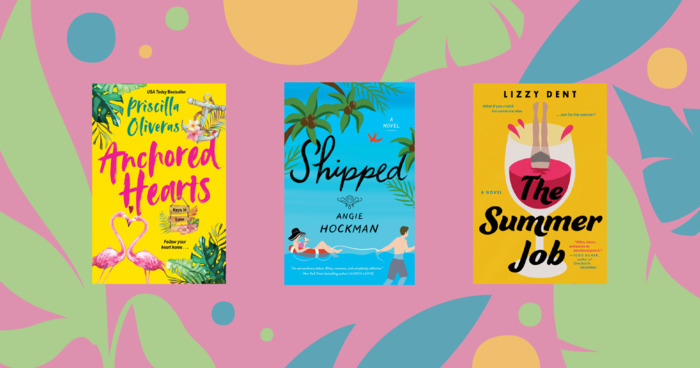 Haven't had a chance to pull out that passport in over a year? Yeah, we feel you. Luckily for all of us, these 15 new romances published since...
Anyone can add books to this list.