Favorite YA Books of All Time
Ultimate list of YA lit favorites
1

Catching Fire (The Hunger Games, #2)




by




2

City of Bones (The Mortal Instruments, #1)




by




3

The Two Towers (The Lord of the Rings, #2)




by




3

Harry Potter and the Sorcerer's Stone (Harry Potter, #1)




by




5

The 5th Wave (The 5th Wave, #1)




by




5

Fairytales for Wilde Girls




by




7

The Rift Uprising (The Rift Uprising Trilogy #1)




by




7

Hunter (The Hunter Saga, #1)




by




7

Captivate (Submerged Sun, #1)




by




10

The Hunger Games (The Hunger Games, #1)




by




10

Impulse (Submerged Sun, #2)




by




12

Divergent (Divergent, #1)




by




12

Sea Hearts




by




14

Twilight (The Twilight Saga, #1)




by




14

Salt to the Sea




by




16

Into That Forest




by




17

Monstrous Beauty




by




18

Prince Caspian (Chronicles of Narnia, #2)




by




18

The Dead I Know




by




20

Love Letters to the Dead




by




21

Between Shades of Gray




by




22

We Were Liars




by




23

Lorali




by




24

That Stranger Next Door




by




25

Princess of the Midnight Ball (The Princesses of Westfalin Trilogy, #1)




by




26

Princess of Glass (The Princesses of Westfalin Trilogy, #2)




by




27

Princess of the Silver Woods (The Princesses of Westfalin Trilogy, #3)




by




28

Heroes Of Tobruk




by




29

The Prince of Mist (Niebla, #1)




by




30

Hannah (Daughters of the Sea, #1)




by




31

May (Daughters of the Sea, #2)




by




32

Lucy (Daughters of the Sea, #3)




by




33

The Watcher in the Shadows (Niebla #3)




by




34

Flora's War




by




35

Words in Deep Blue




by




36

A Monster Calls




by




37

My Lady Jane: The Not Entirely True Story (The Lady Janies #1)




by



Like
Lists are re-scored approximately every 5 minutes.
People Who Voted On This List (5)
No comments have been added yet.
Related News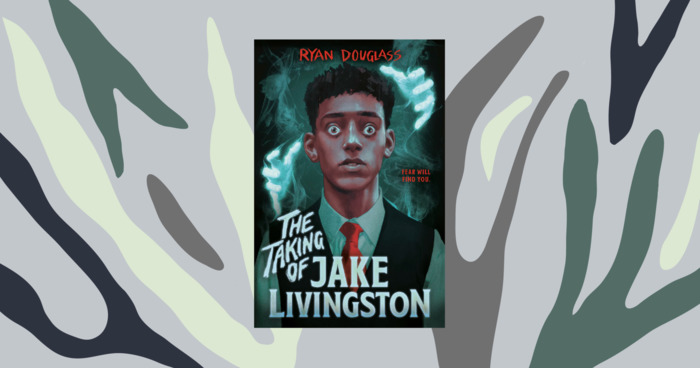 Ryan Douglass has always written books. When he was really young, he wrote and drew picture books. When he was in elementary and middle school,...
Anyone can add books to this list.