Options for College: Autobiography
Recommended reading for college-bound students in the genre of autobiography
1

Chinese Cinderella: The True Story of an Unwanted Daughter




by




2

Surely You're Joking, Mr. Feynman!: Adventures of a Curious Character




by




3

By Any Means: His Brand New Adventure from Wicklow to Wollongong




by




4

Go Tell It on the Mountain




by




4

First They Killed My Father: A Daughter of Cambodia Remembers




by




4

A Mountain of Crumbs




by




7

A Long Way Gone: Memoirs of a Boy Soldier




by




7

Julian Assange - The Unauthorised Autobiography




by




7

Even After All This Time: A Story of Love, Revolution, and Leaving Iran




by




10

What Is the What




by




10

An Open Book




by




10

Stay Alive, My Son




by




13

The Hungry Ocean: A Swordboat Captain's Journey




by




13

Little Daughter: A Memoir of Survival in Burma and the West




by




15

Personal History




by




15

I Am Spock




by




15

Chameleon Days: An American Boyhood in Ethiopia




by




18

The Motorcycle Diaries: Notes on a Latin American Journey




by




18

First In, Last Out: Leadership Lessons from the New York Fire Department




by




18

Uggie, the Artist: My Story. by Uggie




by




21

Liar's Poker




by




21

To The Poles Without A Beard




by




21

Moon Princess




by




24

The Color of Water: A Black Man's Tribute to His White Mother




by




24

Watching the Door: A Memoir 1971-78




by




24

The Hospital by the River




by




27

The Unforgiving Minute: A Soldier's Education




by




27

The Accidental Billionaires: The Founding Of Facebook




by




29

The Audacity of Hope: Thoughts on Reclaiming the American Dream




by




29

Born in Sarajevo




by




29

Elephant Dance: A Story of Love and War in the Kingdom of Elephants




by




32

The Glass Castle




by




32

Around the World in 50 Years: My Adventure to Every Country on Earth




by




32

A Street Cat Named Bob: How One Man and His Cat Found Hope on the Streets




by




35

The Urban Birder




by




35

12 Years a Slave




by




37

An Astronaut's Guide to Life on Earth




by




37

Prisoner of Tehran: The End of Childhood in Iran




by




39

Three Ways to Capsize a Boat: An Optimist Afloat




by




40

Beijing for Beginners: An Irishman in the People's Republic




by




41

There and Back Again: An Actor's Tale




by




42

Desert Royal




by




43

Serpico




by




44

How I Lived a Year on Just a Pound a Day




by




45

The Grass Is Always Greener over the Septic Tank




by




46

A Primate's Memoir




by




47

In the Shadow of Man




by




48

The Ferocious Summer: Adelie Penguins and the Warming of Antarctica




by




49

Nickel and Dimed: On (Not) Getting by in America




by




50

Holidays in Hell: In Which Our Intrepid Reporter Travels to the World's Worst Places and Asks, "What's Funny about This?"




by




51

Breaking Free: True Stories of Girls Who Escaped Modern Slavery




by




52

Two Years Before the Mast




by




53

The Spark: A Mother's Story of Nurturing Genius




by




54

Rocket Boys (Coalwood #1)




by



Like
Lists are re-scored approximately every 5 minutes.
People Who Voted On This List (5)
No comments have been added yet.
Related News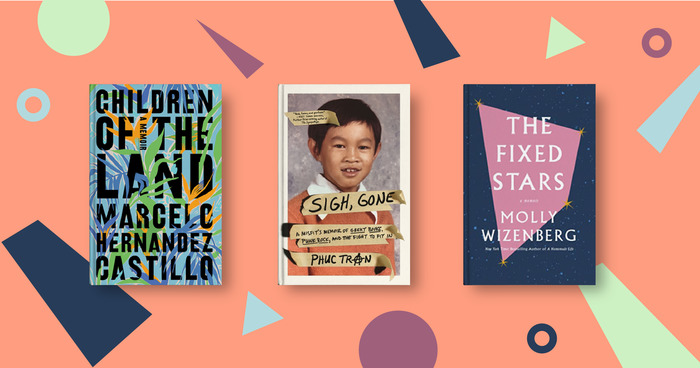 Anne Lamott, the beloved writer of memoirs including Bird by Bird and Traveling Mercies, once said, "You own everything that happened to you....
Anyone can add books to this list.