Noblebright Fantasy Books
The opposite of grimdark is noblebright! These books are fantasy, whether urban, paranormal, epic, or anything in-between, but their stories avoid darker themes while still being written for an adult audience. (They might still touch on adult situations, like sex or violence, but they avoid things like rape and torture, and overly lurid descriptions.)
1

The Red Khémèresh




by




1

The Wizard's Tale




by




1

Light in the Darkness: A Noblebright Fantasy Boxed Set




by




4

A Wizard of Earthsea (Earthsea Cycle #1)




by




4

A Book Dragon




by




4

Luminous: A Noblebright Fantasy Boxed Set




by




7

The Lord of the Rings (The Lord of the Rings, #1-3)




by




7

Prospero Lost (Prospero's Daughter, #1)




by




9

The Redemption of Althalus




by




9

Prospero in Hell (Prospero's Daughter, #2)




by




11

Prospero Regained (Prospero's Daughter, #3)




by




12

The Bell at Sealey Head




by




13

Operation Chaos (Operation Otherworld, #1)




by



Like
Lists are re-scored approximately every 5 minutes.
People Who Voted On This List (3)
No comments have been added yet.
Related News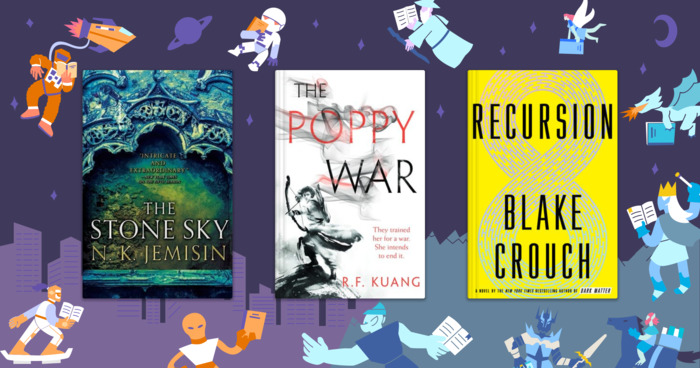 Myths and mayhem, the fantastical and the scientifically plausible, these are readers' most popular sci-fi and fantasy novels published in the ...
Anyone can add books to this list.