News and Interviews
Debut Author Snapshot: Kevin Kwan
Posted by Goodreads on June 4, 2013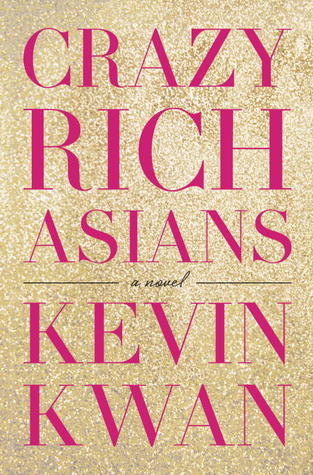 Private jets with yoga studios! Wedding receptions featuring Cirque du Soleil! State-of-the-art closets that never let you wear the same outfit twice! Ogling the habits of the rich never gets old, and today there's no better place to wealthy watch than in the dazzling cosmopolitan cities of Asia. Born and raised in Singapore—where 17 percent of people are millionaires!—Kevin Kwan satirizes the jet-setting, couture-buying, back-stabbing ways of three Chinese families in his debut novel, Crazy Rich Asians. The gossip machine cranks into overdrive when Nicholas Young, dynastic heir and eligible bachelor, brings his ABC (American-born Chinese) girlfriend, Rachel Chu, home to Singapore for the summer. She has no inkling of her lover's pedigree or that she'll be labeled a gold digger before she even steps off the plane. Kwan shares some of the opulent settings visited by the money-dripping characters of Crazy Rich Asians.


The pool at the Marina Bay Sands luxury hotel in Singapore.

Goodreads: One Goodreads review dubs your book a "Consumption Comedy"—would you agree?

Kevin Kwan: "Consumption Comedy" is a clever way to describe a certain aspect of the book. What people consume and how they go about it—the shopping, the traveling, the eating(!)—it all can serve as a window into their lives. The characters are revealed through their consumption, both their foibles and their values. I set out to write a contemporary comedy of manners set in Asia, and there's no way to do that without a hearty serving of conspicuous consumption. Lucky for me there is a lot of hilarity inherent in all the one-upmanship and trophy seeking that goes on. But this is also a family story, and while many of the characters do a lot of consuming, when you cut to the essence of these people, what truly consumes them is family.


Cover of

Singapore Tatler

.

GR: What inspired you to start writing this book? A particular scene or character?

KK: The inspiration really came from a sprawling collage of memories, whether childhood experiences in Singapore, trips I've taken back to Asia over the years, or stories I would hear. There are truly a multitude of moments and characters that I've always wanted to write about. (I wrote a poem 20 years ago called "Singapore Bible Study," if that gives you any sense of how long some of these stories have been germinating, and that poem was the starting point of what is now Chapter Two in the novel.) So many seemingly outlandish things in the book are in fact matters of direct observation. For example, readers will encounter the lightning-fast Asian international gossip network in the book, and there really is this inexplicable network where gossip is able to travel around the globe faster than the speed of light. A few years ago my phone rang in New York, and it was my mom calling from Vancouver to ask if I wanted to meet her in London the following month. Exactly ten minutes after I made up my mind to go, my phone rang again. This time it was one of my aunts in Singapore, who said, "I hear you'll be in London in May." It was literally impossible for her to know this, since I knew for a fact she wasn't in contact with my mother. Only later did I find out that she had heard the news from a nurse in a doctor's waiting room where she had an appointment. God only knows who the nurse heard it from!


The La Pau Sat, a gourmet food market in downtown Singapore, where Nick and Rachel have their first meal.

GR: Tell us about your lovers, Nick and Rachel. Why place their healthy and ostensibly "normal" relationship at the center of the story?

KK: Rachel Chu is a 29-year-old from Northern California. She's an economics professor at NYU, and she's in a loving and increasingly committed relationship with her boyfriend, Nick Young, a history professor from Singapore. In New York they live the simple and happy life of a young couple with busy careers. It's only after Nick invites Rachel to spend the summer with him in Asia that she discovers her boyfriend is actually part of this outrageously wealthy, incredibly aristocratic, and private family, and that's when the problems and fireworks really begin. I want readers to relate to Nick and Rachel and really root for them as their lives get disrupted and their love gets tested by all the relatives and "friends" they meet once they arrive in Nick's hometown.

GR: What's next for you as a writer?

KK: Crazy Rich Asians is just the tip of the iceberg. I have a whole world of stories percolating that I feel like writing—about these same characters and many others. But first I really want to do some traveling and see where inspiration takes me!



date
newest »
back to top