News and Interviews
Good Minds Suggest: Ann Leckie's Favorite Sci-Fi Women Protagonists
Posted by Goodreads on September 1, 2017
Science fiction writer Ann Leckie is the author of the Hugo-winning novel Ancillary Justice, the first book in the beloved Imperial Radch trilogy.

Leckie is following up on that success with her new book, Provenance, about a young woman caught in an interstellar conflict as she makes a desperate bid to recover lost artifacts prized by her people.

"For a long time science fiction has had a reputation as a boys' club," Leckie says. "These days fantasy does, too, even though until fairly recently fantasy was considered more 'girly' than science fiction."

But women have played major roles in both genres from the beginning, and science fiction and fantasy stories aren't just about guys, says Leckie. Here are her picks for five fabulous science fiction and fantasy books with female main characters:


Meg Murry in A Wrinkle in Time by Madeleine L'Engle
"Meg is a misfit—at school and in her own family, who she's sure are all more beautiful and talented than she'll ever be. But when it comes time to rescue her father and save her little brother from evil, it's Meg who's got to step up. Meg is a great character, one who I suspect is very relatable for a lot of teenage girls."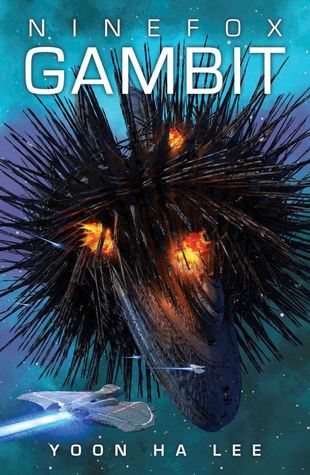 Kel Cheris in Ninefox Gambit by Yoon Ha Lee
"Captain Kel Cheris is tasked with saving the Hexarchate from the dangerous rebellion that threatens it. To help her do that, she's paired with centuries-dead general Shous Jedao. He's never lost a battle, living or dead, but he's famously unreliable—his last battle, before he died, he massacred even his own troops, and Cheris may or may not survive the association. She's a fantastic character, and this novel has deservedly been shortlisted for multiple awards in the past year."
Kai in Full Fathom Five by Max Gladstone
"Kai makes and maintains idols—artificially constructed gods who aren't really gods and who in the absence of real gods help investors control the soulstuff that powers nearly everything in the world of these books. Idols have all the benefits of gods without the inconvenient independence of will that gods might. When one of Kai's idols dies, Kai risks her own life to save it—and ends up uncovering a conspiracy that threatens her life yet again. Bonus: street urchin Izza, who is another important point-of-view character."
Lilith Iyapo in Dawn by Octavia E. Butler
"Humanity has almost destroyed itself in nuclear war, when the alien Oankali arrive and put whoever remains into suspended animation until the planet is livable again. They choose pragmatic, determined Lilith to be among the first to return and introduce other surviving humans to the Oankali's project, which will ultimately mean the end of humanity. Lilith's dilemma—survival will mean betraying herself and other humans and ultimately becoming something alien—is a disturbing one. Read this one and then go on to read the rest of the trilogy."
Ariane Emory in Cyteen by C.J. Cherryh
"The brilliant Ariane Emory, one of the most powerful people on Cyteen, is murdered. But she had already put in place a possible way to return from the dead—a clone will be born and carefully educated with materials prepared by Emory herself. The younger Ariane is as bright as her predecessor, but she's only a child, and she's surrounded by people who want to manipulate her, control her, possess her, or even kill her. She'll have to figure out what's going on, and find allies, fast. Oh, and figure out who killed the elder Ariane before they kill her, too. Cherryh was recently named a Grandmaster by the Science Fiction and Fantasy Writers of America, and this novel goes a fair distance toward explaining why."
Showing 1-18 of 18
(18 new)
date
newest »
back to top