News and Interviews
Good Minds Suggest: Katharine McGee's Favorite Visions of the Future
Posted by Goodreads on August 7, 2017
Sometimes science fiction is about possibility—space travel, social progress, nanotechnology! And sometimes the genre is about what happens when all of that goes horrendously wrong and almost kills the entire human population. When Katharine McGee set out to write her futuristic The Thousandth Floor trilogy, she very purposefully decided to avoid the latter.

"It was important to me to depict an optimistic future—one that's more socially tolerant as well as more technologically advanced," she told Goodreads. "The world of The Thousandth Floor isn't a perfect world—after all, people aren't perfect!—but it's not a dystopia, either."

This month The Dazzling Heights, the sequel to the first The Thousandth Floor novel, hits bookshelves. In a thousand-story supertower in Manhattan, the glamour of high-tech luxury surrounds a group of young men and women grappling with scandal and forbidden love.

McGee shares her favorite stories of inventive technology (and the badass heroines who use it), the imaginative book she can't wait to reread, and the "part Arthurian quest, part epic (virtual) space battle" she couldn't get out of her head.



A Wrinkle in Time by Madeleine L'Engle
"The OG fantasy novel. I first read this in elementary school and immediately fell in love with its breathtaking depiction of travel by tesseract, the cozy charm of the three Mrs. Ws, and the terrifying unnamed threat that the characters call 'It.' I was so inspired by this series that my first fan-fiction was a long rambling sequel to the adventures of Meg and Calvin. And with the movie version coming out next March (with Reese Witherspoon and Mindy Kaling and Oprah!), this is definitely due for a reread."
Illuminae by Amie Kaufman and Jay Kristoff
"Talk about an ambitious vision of the future! I read this snarky, clever, space opera-meets-zombies novel in a single sitting. I was transfixed by the nontraditional form, which uses 'hacked' documents to tell the story of a group of survivors fleeing on a spaceship once their planet is attacked…and how everything goes wrong. I rooted for Kady and Ezra to get back together the entire time. And those of you who've read The Thousandth Floor won't be surprised that I am in serious love with the ship's computer, AIDEN. (He and Nadia would totally get along.)"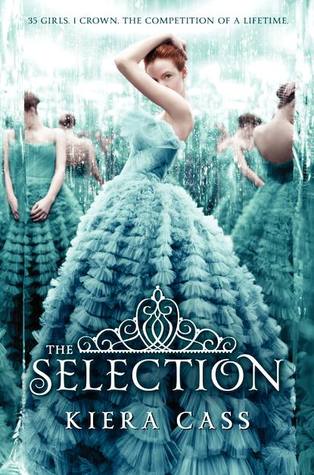 The Selection by Kiera Cass
"Think the vicarious thrill of reality TV plus that wistful happy-ever-after glow of a good fairy tale. The Selection takes place in a future where America has become a monarchy, and the prince selects his wife, the future queen, through a nationwide competition. Filled with ball gowns, gossip, backstabbing, forbidden love, and juicy secrets, this series was unmitigated fun every step of the way."
Uglies by Scott Westerfeld
"Uglies takes place in a twisted future, where on your 16th birthday everyone undergoes plastic surgery to become flawlessly beautiful—but at a terrible cost. (Come to think of it, Avery from The Thousandth Floor should probably read this!) An incredibly fun adventure story mixed with inventive technology, over-the-top parties, and a totally badass heroine who sets out to save the world from itself."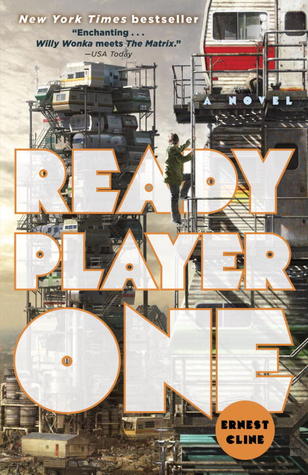 Ready Player One by Ernest Cline
"Ready Player One is set in 2044, when the real world is a pretty bleak place—but it doesn't matter because everyone spends most of their time in a massive online universe called the Oasis. Part love story, part Arthurian quest, part epic (virtual) space battle, this book is feisty, brilliant, and romantic. I couldn't stop thinking about it long after I'd finished."
date
newest »
back to top