News and Interviews
Good Minds Suggest: Karin Slaughter's Favorite Female Thriller Authors
Posted by Goodreads on July 24, 2017
Crime novelist Karin Slaughter is known for her page-turning thrillers. She's written 17 novels, including the Grant County and Will Trent books, as well as the New York Times bestselling novel Pretty Girls.

This month she's back with The Good Daughter. Twenty-eight years ago sisters Charlotte and Samantha Quinn survived a violent attack on their small-town home. It left their mother dead and their father—Pikeville's defense attorney—devastated.

Now Charlie has followed in her father's footsteps to become a lawyer herself—the ideal good daughter. But when violence returns to Pikeville, Charlie finds that the case brings up the memories she's spent her life suppressing—and that the truth about the crime that destroyed her family won't stay buried.

Slaughter says that people are often surprised that a woman can write such gritty and graphic novels. Well, not only does her work neatly dispel that notion, here are five more female authors who write unflinching fiction and a book from each that Slaughter recommends.


Garnethill by Denise Mina
"Denise Mina is terrific at writing about what's really close to what actually happens with most crimes, which is that people just make stupid mistakes. And they keep making them and keep making them, and suddenly they can't dig themselves out. The main character in this book is an addict—she's an alcoholic—and she gets blackout drunk, and she wakes up and her boyfriend has been brutally murdered, and she's not sure whether or not she did it."
Crazy Love You by Lisa Unger
"This is about a guy in a really bad relationship, and the woman who does not want to be out of the relationship, and the awful things that ensue. This one is unputdownable. It is so dark and scary, and really dives deep into psychology that accompanies betrayal and regret. It is told from a male POV, which was a really compelling choice."
Tokyo by Mo Hayder
"It's about a tall, blond former model turned escort in Tokyo. It revolves around the Nanking Massacre, which was in 1937, though it's set in present day. The protagonist, Grey, she's just so amazingly screwed up and such an unreliable narrator. Hayder is amazing at tapping into that deep dark psyche. She masterfully displays how when something bad happens to a woman, they tend to punish themselves. Usually guys, when something bad happens, they punish someone else."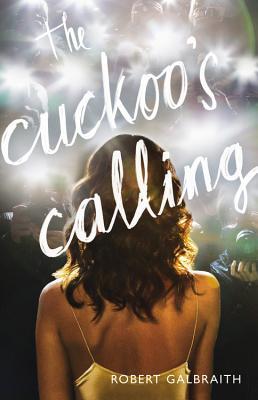 212 by Alafair Burke
"This is an intense thriller about Ellie Hatcher, an NYPD detective who is investigating the murder of a student. The girl was targeted on the gossip website at school. This story shows what—at a very personal level for the character—is the fallout of this kind of stalking/attack. I think men who spend a lot of time on the internet are kind of anesthetized to some of the violent language because they see it all the time. But what's on the other side? What about the woman who's on the receiving end? This story really delves into that. Also, it's just a really good hard-boiled detective story."
Showing 1-11 of 11
(11 new)
date
newest »
back to top