News and Interviews
Good Minds Suggest: Wendy Walker's Favorite Literary Narcissists
Posted by Goodreads on July 24, 2017
Author Wendy Walker says she first became obsessed with psychology when she was just a teen. This fascination continued as she went on to work as a family law attorney, where she routinely encountered personality disorders and their impact on children. She used that knowledge to write her first thriller, All Is Not Forgotten.

In Emma in the Night Walker turns her attention to narcissism, a personality disorder marked by extreme levels of self-centeredness. Three years after teenage sisters Emma and Cass Tanner disappear, Cass returns without her sister and tells a story about a mysterious island and the people who held them captive. But for FBI forensic psychologist Dr. Abby Winter, the story doesn't add up, and she turns to Cass' mother for answers. Family secrets lead to the discovery about why the girls disappeared—and what ultimately happened to Emma.

Walker uses psychology as a basis for her thrillers' characters and plots. Here are her picks for books that capture the essence of her latest obsession: narcissism.


Before You Know Kindness by Chris Bohjalian
"In one of Bohjalian's most thought-provoking novels, animal rights activist Spencer McCullough cannot see beyond his own importance in the world until a shot rings out from his brother's gun, held by his 12-year-old daughter, crippling him for life. His narcissism becomes unsustainable, and he is, ironically, forced to live a more authentic existence, where he gives as much to his family as he once gave to the cause that fed his ego."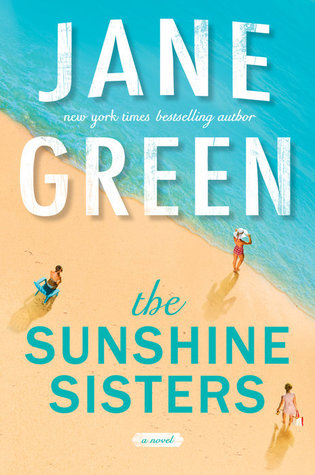 The Sunshine Sisters by Jane Green
"Nothing can change a person like the knowledge of how and when death will come. For Ronni Sunshine, learning that she is terminally ill brings her a strange kind of peace and enables her to let go of the facade of perfection that has estranged her from her three daughters. While her narcissism sent each of the Sunshine Sisters on different but complicated emotional paths in their lives, finally being able to see behind their mother's true self brings them closure."
Tender Is the Night by F. Scott Fitzgerald
"Fitzgerald constructed a textbook narcissist in Dick Diver. While he appears to be confident, his occasional self-deprecation reveals a fragile inner ego. He is charismatic, drawing people to him like moths to a flame. But his attention to his subjects is contingent on their loyalty as he struggles to support the image of himself he wants the world to see. That he ultimately fades into a dismal existence mirrors the way Diver truly saw himself or, perhaps, how Fitzgerald saw the fate of the narcissist."
The Talented Mr. Ripley by Patricia Highsmith
"While Tom Ripley's numerous murders indicate a psychosis deeper than narcissism, his profound insecurity, coupled with his deep envy of Dickie Greenleaf's life and assumption of Dickie's identity, make this novel worthy of inclusion. While most narcissists create their own alter ego of perfection, Ripley takes this even further by killing a man to acquire his. And while narcissists fiercely protect their alter egos, Ripley takes this to the extreme by killing those who might expose him. This complex novel of a disturbed man could be a case study for a psychology class."
Running with Scissors by Augusten Burroughs
"In this phenomenal memoir Burroughs captures the life of a child with a severely narcissistic mother. Devoid of empathy, unable to feel love, and driven by an insatiable need to feed her fractured ego, Dierdre Burroughs damages everyone in her life. Ironically her reckless decision to send her son to live with a deranged psychiatrist exposes him to other adolescents who—while damaged themselves—provide some semblance of love that enables Burroughs to dissect his dysfunctional childhood and ultimately survive."
date
newest »
back to top