News and Interviews
Good Minds Suggest: Ameriie's Favorite Misunderstood Villains
Posted by Goodreads on July 10, 2017
A hero may save the day, but a villain saves the story. Without Mr. Hyde, Dr. Jekyll is just a morally confused man wandering harmlessly around London. Without Sauron, Frodo Baggins spends his entire life in the Shire.

Inspired by the so-called bad guys of fiction, 13 bestselling YA authors teamed up with influential BookTubers to reimagine fairy tales from the villains' points of view. Because You Love to Hate Me: 13 Tales of Villainy is a powerful short story collection, edited by Grammy-nominated singer-songwriter Ameriie, featuring writing from Victoria Schwab, Nicola Yoon, Marissa Meyer, Susan Dennard, Renée Ahdieh, and more.

Ameriie shares the villains who are close to her own heart, from a misfit with "a serious case of FOMO" to a sister still recovering from a freak tornado-and-flying-house incident.


The Giant from Jack and the Beanstalk
"When I first heard this tale as a child, I couldn't get past the injustice of it all: Why did the giant have to fall to his death when he was just trying to get his stuff back? Jack was a selfish, risk-taking thief, and for that someone else tragically paid the price."
Maleficent from Sleeping Beauty
"Clearly Maleficent's issues stem from a serious case of FOMO [fear of missing out]. There is, of course, the fact that no one has come to visit, and she's lived in isolation for years. Making friends was never her strong suit, but for someone so powerful yet socially vulnerable, the very public snub of not being invited to Aurora's birthday party was the last straw. She hadn't meant any of it to go down the way it had. Probably Maleficent's original gift (a silver rattle?) is still collecting dust in the back of her closet."
Pizzazz from Jem and the Holograms
"Pizzazz just wants to be loved! Thanks to the rocky relationship with her workaholic father, Pizzazz will lie, cheat, steal, threaten—anything if it means finally getting his attention. She doesn't really hate Jem or Jerrica Benton. She's just hurting inside."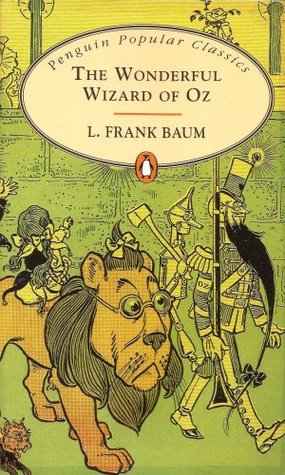 The Wicked Witch from The Wonderful Wizard of Oz
"Dorothy landed a house on her sister. Does there really need to be another reason?"
Queen Ravenna from Snow White and the Huntsman
"It isn't fair that beauty and youth are so equated with purity and goodness—and a lack of makeup, but that's a whole other paragraph—only for a woman to be demonized for her inability to shoulder that weight without going crooked."
No comments have been added yet.