News and Interviews
Good Minds Suggest: Matthew Quick's Recommended Books on the Effects of Trauma
Posted by Goodreads on June 26, 2017
The author of The Silver Linings Playbook (which was made into an Oscar-winning movie starring Jennifer Lawrence) is back with a dark and humorous novel featuring a bigoted 68-year-old Vietnam War veteran who, following a brain surgery, embarks on a crusade to track down his nemesis from the war.

Through the controversial and wildly honest David Granger, author Matthew Quick offers a no-nonsense but hopeful view of America's polarized psyche. The Reason You're Alive examines how the secrets and debts we carry from our past define us; it also challenges us to look beyond our own prejudices and search for the good in us all.

Here are five books that made Quick reflect on the lingering effects of trauma.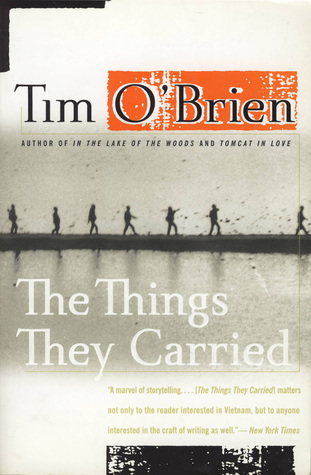 The Things They Carried by Tim O'Brien
"O'Brien writes, 'I want you to feel what I felt. I want you to know why story-truth is truer sometimes than happening-truth.' Perhaps no one has better documented the need for fiction when trying to capture the truth of a scarring historical event or time period. While writing The Reason You're Alive, I humbly thought a lot about O'Brien's truly heroic effort to truthfully unpack the residual horrors of the Vietnam War."
Norwegian Wood by Haruki Murakami
"This novel is a Russian-nesting-doll set of pain where several linked tragic characters are all contained within the heart of our narrator. For two decades Toru Watanabe has been trying to come to terms with the mental health tragedies that engulfed and ultimately erased his teenage friends. Haunting, honest, and so human."
A Little Life by Hanya Yanagihara
"Given the ghastly child abuse that Yanagihara details, I suffered through this beautifully written novel with growing appreciation, as it bravely asked this question: Are there abuses so damaging that the abused can never fully recover, no matter how much love and understanding they are offered? A Little Life has definitely stayed with me."
Ham on Rye by Charles Bukowski
"Bukowski uses alter ego Henry Chinaski to document the loneliness of his own childhood, which took place in the aftermath of WWI and during the Great Depression. Chinaski's alienation sheds light on Bukowski's half-century's worth of poems about how trying and demoralizing it often is to be human."
The Eternaut by Héctor Oesterheld and Francisco Solano López
"The Eternaut uses the 1950s' Cold War and post-WWII nuclear-holocaust fears as a backdrop for a mind-bending story about time travel, aliens, and the resiliency/ingenuity of the human spirit. Perhaps one of the most unique and enjoyable reading experiences of my life."
Showing 1-10 of 10
(10 new)
date
newest »
back to top