News and Interviews
Good Minds Suggest: Alissa Nutting's NSFW Funniest Bad Sex Scenes
Posted by Goodreads on June 26, 2017
Author Alissa Nutting is very good at making readers feel uncomfortable in the most outlandish ways, from her seductive teacher in Tampa to the misfits in the story collection Unclean Jobs for Women and Girls. She's back with Made for Love, which is both an absurd, raunchy comedy and a meditation on marriage, monogamy, and family.

In the novel, Hazel has just moved into a trailer park of senior citizens with her father and Diane—his extremely lifelike sex doll. She's left her marriage to a tech CEO and founder of Gogol Industries. For more than a decade Hazel has been quarantined by her husband in the family compound, her every movement and vital sign tracked. But when he demands to wirelessly connect the two of them via brain chips in a first-ever human "mind-meld," Hazel decides to free herself from his virtual clutches.

In the spirit of Made for Love's comic vulgarity, here are Nutting's favorite "funniest bad sex scenes."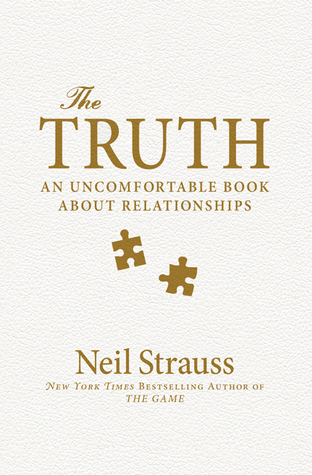 The Truth: An Uncomfortable Book About Relationships by Neil Strauss
"Part self-help and part memoir, this book chronicles Strauss' journey from pickup artist to intimacy seeker as he attempts various alternatives to monogamy. When Strauss accepts an invitation from a swinging couple to watch the woman use one of the world's most expensive sex toys, he understands it will likely lead to her hooking up with Strauss while her male partner watches. But he's not counting on the partner's insistence to record the audio—or the guy giving Strauss a Q&A on his technique the entire time."
Double Feature by Owen King
"One of the great pleasures of this novel, whose protagonist is a young filmmaker with a B-movie-star-actor father, are the hilarious descriptions of the fictional B-movies said father has starred in, and others. In one, a satyr finds a tree in a forest, pops some pimples on the thighs of his legs, then proceeds to copulate with the tree. Happy Earth Day!"
The First Bad Man by Miranda July
"In addition to descriptions of penises that are 'slightly pronged' or 'serrated like a fleshy pinecone,' the novel features protagonist Cheryl, who has a long-standing crush on Philip. When they do finally have sex, it isn't what she'd been imagining. There's pink lotion that brings a burning sensation, and there's a folk song 'about the old hen and old rooster.'"
Him, Me, Muhammad Ali by Randa Jarrar
"This incredible story collection is brimming with sex in all the best ways, including some very complicated sex that's simultaneously hot, bad, laugh-out-loud, and tragic. In 'Lost in Freakin' Yonkers' the aroused and pregnant 18-year-old narrator has sex with her loser alcoholic boyfriend James, who is ten years her senior, after he groped her and a bottle of Budweiser at the same time. During the act, she's telling him she hopes he dies in Arabic; he assumes she's saying 'I love you.'"
Senselessness by Horacio Castellanos Moya
"In this political novel of apt paranoia, the flawed and horny protagonist lusts after summer-skirted Fátima, appreciating everything about her appearance except for the military boots she wears. When they do finally have sex and she removes the boots, the stench is so great that it fills up his entire apartment and prevents him from enjoying the physical festivities: It's a struggle for the protagonist to breathe, let alone orgasm."
date
newest »
back to top