News and Interviews
A Life in Books: Megan Whalen Turner
Posted by Goodreads on May 1, 2017
Megan Whalen Turner is basically YA royalty. Her books have enchanted readers for more than two decades and inspired the careers of bestselling authors Leigh Bardugo, Cassandra Clare, Sarah J. Maas, and Laini Taylor.

In other words, if you're a fan, you're in great company! And if you're not yet a fan, what are you waiting for?

This month Turner returns to the world of her beloved The Queen's Thief books with Thick as Thieves, the story of slave-turned-hero Kamet. While it's a standalone adventure of ambition, power, and dangerous destiny, we highly recommend reading the other four books first, starting with The Thief. (A little fantasy binge reading sounds like a good weekend to us.)

The author shares the recent YA fantasy book she couldn't put down, the historical fiction adventure that inspired her, and the "portal fantasy raised to the second power" she's currently reading.


What was your first favorite fantasy book?

I first read
The Lion, The Witch, and the Wardrobe
when I was about seven—when the idea of a world where it was always winter but never Christmas was easy to believe in. Because I read them so young, their magic has never stopped working for me: I'm still checking the backs of wardrobes, and I still really love a good portal fantasy.
The Queen's Thief books have been enchanting readers for more than a decade! Which long-running series has you under its spell?
Diana Wynne Jones
is one of the most inventive authors I've ever read.
Charmed Life
was the first book she set in her parallel, Edwardian-esque universe where magic worked and the most powerful person in the world was an enchanter with nine lives called
Chrestomanci
. It was published in 1977, and the last book set in that world was
The Pinhoe Egg
, published in 2006. I know that if Jones were alive today, she'd still be writing
Chrestomanci
books, and I'd still be reading them.
What's the last book you read in one sitting?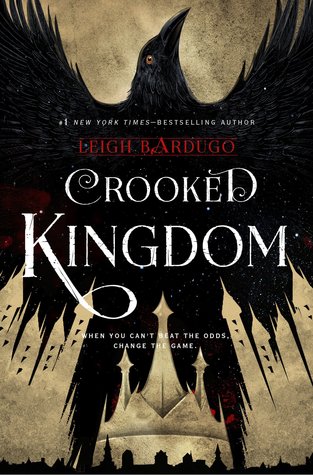 It's more accurate to ask what book was I rushing through when I really should have been packing to move to Germany. That would be
Crooked Kingdom
by
Leigh Bardugo
. Leigh left me with a cliffhanger at the end of
Six of Crows
, and I was highly motivated to end the suspense. She kept the tension going right to the last page, which was wonderful, but that meant I read much too fast for my own good. I'm looking forward to a reread where I go much more slowly and savor the details of her world-building and the nuances of her characters.
Thick as Thieves includes two maps that further flesh out the world of Gen, the Queen of Attolia, Sophos—and now Kamet. What book inspired your own world-building?
I could say
Thucydides
'
The History of the Peloponnesian War
or
Xenophon
's
Anabasis
, but I owe even more to
Rosemary Sutcliff
. She was a British author I read when I was growing up. Her books were written for children, but we'd call them YA today. Most of them were set in Roman Britain, and she took the "historical" in historical fiction very seriously. It made that world come alive for me. I think that was especially true in
The Eagle of the Ninth
, in which a young man travels to the wilds of Scotland to see if he can recover the Eagle, the emblem of the lost Ninth Roman Legion. It's one of my favorite books.
What are you currently reading?
Want more? Follow Megan Whalen Turner on Goodreads and check out all her books here!
date
newest »
back to top