News and Interviews
Good Minds Suggest: Claudia Gray's Favorite Enemies-to-Friends Books
Posted by Goodreads on April 10, 2017
Love at first sight? If you're like Claudia Gray, you might prefer a little instahate instead.

"It's a trope that never grows old," the author of Evernight and Ten Thousand Skies Above You tells Goodreads. "Two people on opposite sides…. They meet, fight, and then slowly begin to understand each other. I personally love this dynamic."

Gray's new book, Defy the Stars, gives this trope an epic sci-fi backdrop. In a galaxy at war, teen soldier Noemi Vidal faces off against Abel, an enemy mech prototype, on an abandoned spaceship. "Only a quirk of Abel's programming keeps their story from ending in bloodshed (and no later than chapter nine)," Gray says. Thank goodness for programming quirks!

The author shares the books that inspired Noemi and Abel's complicated relationship and made her a fan of "hate at first sight."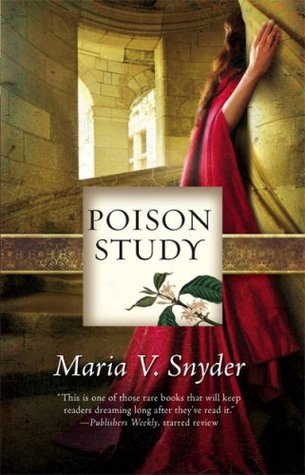 Poison Study by Maria V. Snyder
"Yelena's a convict, awaiting execution in the dungeons until she's offered a job: serving as one of the wicked king's tasters to detect poison. Realizing this may be just a slower way to die, she's determined to escape. Valek is in charge of the king's guard and responsible for Yelena's training. He's the one who poisons her with Butterfly Dust, making her dependent on him for the antidote if she wants to stay alive. Their initial resentment and distrust fades as they take on the many plots within the palace. But Yelena still has to risk her life at every single meal, and as long as Valek serves the king, he has to keep her in harm's way."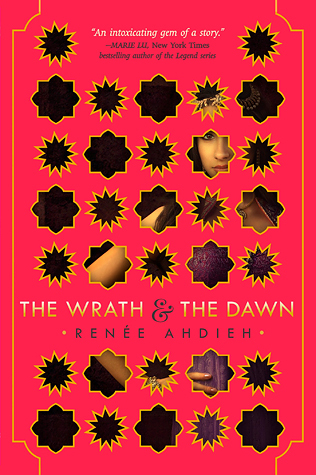 The Wrath & the Dawn by Renée Ahdieh
"One of the oldest enemies-to-lovers stories is the tale of Scheherazade, who keeps her murderous husband-king from killing her by telling him a different story every night—and always ending on a cliffhanger. Ahdieh's retelling gives her lead character, Sharzhad, a new motive for offering herself as bride to the killer king: She plans to stay alive long enough to kill him in order to avenge the murder of his past wives, one of whom was Sharzhad's best friend. This time, however, there turns out to be far more to the deaths of the wives than anyone guessed—and the boy king may be a husband she could truly love."
Captive Prince by C.S. Pacat
"Damen's a warrior prince, next in line to rule…until his half-brother claims the throne. Damen not only loses his name, title, and riches—but is also handed over to Prince Laurent of Vere, an enemy nation, to be used as a pleasure slave. Laurent can be capricious and cruel, and Damen is completely at his mercy. However, as Damen comes to understand the intricate court politics of Vere, he also comes to understand Laurent. There's one further twist on the enemies-turned-lovers trope: Laurent doesn't fully understand that they're enemies at first because Damen's true identity is a secret. If Laurent ever does learn the truth, his affection will instantly turn to hate."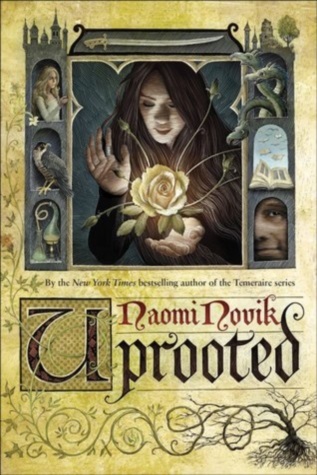 Uprooted by Naomi Novik
"If the new
Beauty and the Beast
retelling in theaters is a little too sugary for you, try this darker, more complex take on the legend. The Dragon is a wizard who demands a harsh price for protecting a small village from the dangerous magic of the Wood: Every ten years he selects a young girl, takes her, and makes her serve him for the next decade. Agnieszka—awkward and unlovely—never guesses she'll be the Dragon's choice…."
The Left Hand of Darkness by Ursula K. Le Guin
"In the nearly half century since this sci-fi classic was first published, our culture has become a lot more open to more fluid ideas of gender. That makes it harder for us to relate to Genly Ai's complete consternation when, as an ambassador of Earth, he has to deal with Gethen, a planet where the inhabitants are usually androgynous but occasionally turn male or female for a brief time. But even today we may find ourselves falling prey to some of the same assumptions. Genly first encounters Estraven as a cold and distant Gethen politician. Over the course of their journeys together, they form a deep friendship. Estraven's late shift to become female makes Genly (and the readers) question whether the emotion between them is love. If it is, will it matter when Estraven becomes androgynous again? Despite the ways in which the story has aged, it still feels relevant and true."
date
newest »
back to top