News and Interviews
A Life in Books: Roshani Chokshi
Posted by Goodreads on March 13, 2017
If you're looking for damsels in distress, look elsewhere. Roshani Chokshi's A Crown of Wishes does have a princess—but this princess is more likely to use her battle skills to save a prince than the other way around.

Chokshi, a finalist for the 2016 Goodreads Choice Award for Debut Goodreads Author, considers her new book more of a "companion novel" to last year's The Star-Touched Queen than a strict sequel. While The Star-Touched Queen was Queen Maya's story, A Crown of Wishes belongs to her younger sister, Gauri, the princess of Bharata. In a dangerous play to save her kingdom, Gauri enters the Tournament of Wishes, a competition held in a mythical city of poisonous courtesans, deadly feasts, and harrowing secrets.

Chokshi shares the tale of two sisters that inspired The Star-Touched Queen and A Crown of Wishes, the fairy-tale retelling that first blew her mind, and the fictional book land she wants to visit—and shop at. ("I'm 100 percent there with my credit card at the ready!")

What book made you think, "Hey, I want to do this for a living"?

Definitely
Gail Carson Levine
's
Ella Enchanted
. That was one of the first fairy-tale retellings I ever read. Up until that point, I'd devoured every fairy tale and myth I could get my hands on, but that was the first time I saw someone take a story and make it their own. It blew my mind. I was like, "WAIT. YOU'RE ALLOWED TO DO THAT???" And then I thought, "If she can do that…can I do that?"
After falling in love with The Star-Touched Queen, Goodreads members can't wait to read A Crown of Wishes! What's one of your favorite book sequels (or companion novels)?
What's the last book you reread—and what made you want to return to it in the first place?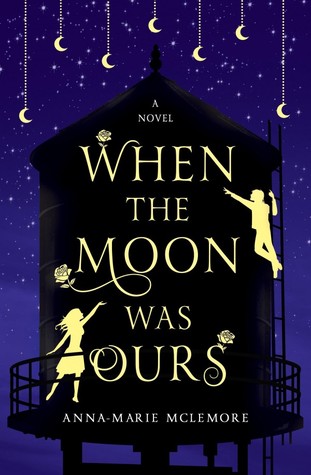 When the Moon Was Ours
by
Anna Marie McLemore
. McLemore's gift of emotional storytelling twists my heart
and
makes me dream more vividly. The first time I read it, I was so caught up in the emotions that I could barely see the pages through crying. The second time I read it, I just wanted to savor her beautiful sentence-level craft.
Guari and Vikram must navigate a city steeped in myth, intrigue, and danger. If you could visit any fictional book city, which one would you choose?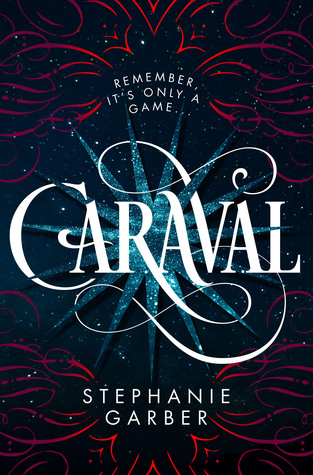 Not sure if the setting of
Caraval
(by
Stephanie Garber
) counts as a city, but it's definitely a world I want to wander through and (most importantly) go shopping in. I'm a sucker for glorious world building, so if I could walk down boulevards of fantastical hat shops and buy a dress made of roses, I'm 100 percent there with my credit card at the ready!
What book are you going to read next?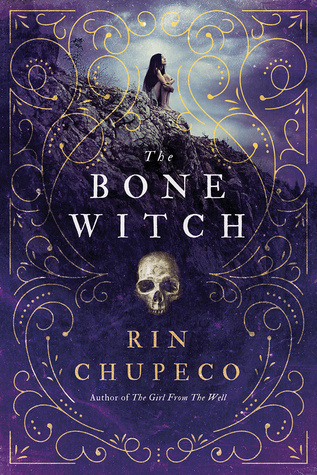 The Bone Witch
by
Rin Chupeco
! I love Chupeco's writing, and I'm so excited by the creepy magic system and East Asian influences of this new world!
No comments have been added yet.