News and Interviews
A Life in Books: Eloisa James
Posted by Goodreads on January 16, 2017
Absence may make the heart grow fonder, but in Eloisa James's hands, so does desperation. The bestselling author and Shakespeare professor (yes, really) is back with a sweet, clever, and utterly charming Regency-era romance, the third book in the Desperate Duchesses by the Numbers series.

In Seven Minutes in Heaven, governess Eugenia Snowe knows that inventor Edward Reeve is a problem. She just hopes he might become somebody else's. Then he kidnaps her. Outraged by his arrogance but intrigued by his explanation, she agrees to give him a chance to prove himself—for precisely seven minutes.

James, who also writes the beloved Fairy Tales series, shares the "first proper romance" that stole her heart, the books that Eugenia might've enjoyed, and the soon-to-be-published 2017 romance she's already read and loved.

What was your first favorite romance book?

Well, I adored
Charlotte's Web
—you have Charlotte and Wilbur, of course, but also Fern and Avery on the Ferris wheel—but
I Capture the Castle
was probably my first proper romance. It's a wonderful love story written by
Dodie Smith
, the author of
The 101 Dalmatians
, about an English girl who lived in a castle. Since I was growing up on a farm in Minnesota, I loved the setting as much as the story!
If we were born in Regency-era England (and wealthy), we would've wanted to grow up with a governess like Eugenia. What fictional book governess inspired her?
I first wrote about Eugenia as a little girl in
Duchess by Night
, so I didn't need much inspiration to create her as an adult. But I do love the whole genre of governesses and their naughty children, so Eugenia might have learned a thing or two from Miss Penelope Lumley in
The Mysterious Howling
and Susan Sto Helit in
Hogfather
. Not to mention
Mary Poppins
, of course!
What's the last romance book you reread?
In Seven Minutes in Heaven, Edward Reeve knows he belongs with Eugenia…even if she doesn't. What romance book would you recommend to readers who like this fiery dynamic?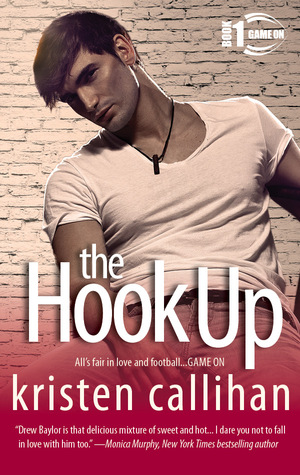 One of my favorites is
Kristen Callihan
's
The Hook Up
. Drew Baylor takes one look at a curvy redhead and decides she's his for life—but Anna wants nothing to do with a quarterback. A historical romance that I just discovered and adored is
Lorraine Heath
's
Texas Destiny
. Houston Leigh is a cowboy who falls in love with his older brother's mail-order bride at first sight, but he's too honorable to do anything about it.
What book are you looking forward to reading most in 2017?
No comments have been added yet.