News and Interviews
Good Minds Suggest: Will Schwalbe's Books to Ring in the New Year
Posted by Goodreads on December 27, 2016
Will Schwalbe's last book, The End of Your Life Book Club, told the story of the books he read with his mother when she was dying of cancer. It was a New York Times bestseller and a finalist for the 2012 Goodreads Choice Awards.

In his new book, Books for Living, he celebrates reading and shares the way specific books helped him throughout his life. These books range from David Copperfield to The Girl on the Train. Schwalbe also writes that books often find us when we need them most.

This all makes him a bit of a book-recommendation expert, so he's offering his best books to read in the new year. Here are his picks:


The Four Things that Matter Most by Ira Byock
"For almost a decade this has been the first book I reread every year. Dr. Ira Byock, one of the pioneers and heroes in the field of hospice and palliative care, shares what he's learned to help everyone—not just those with illness—live with more purpose and meaning. Dr. Byock uses four phrases to guide the reader ('Please forgive me,' 'I forgive you,' 'Thank you,' and 'I love you'). This miracle of a book guides me toward far more meaningful resolutions than I would make otherwise."
Love Poems by Nikki Giovanni
"Poet Nikki Giovanni is a national treasure, her poems [are] taught in courses coast to coast, and her words [are] now permanently enshrined in the National Museum of African American History and Culture in Washington, D.C. If you've read her, you'll know why. If you haven't, you might want to start with this little volume. These are fierce, funny, tender, searing, honest, erotic, and inspiring. My favorite? 'And I Have You.' Every year should start with poetry."
Just Mercy by Bryan Stevenson
"January is a good time for reflection but also for action. This book by Bryan Stevenson, a brilliant lawyer (who happens to be a brilliant writer, too), uses the story of one death row case to tell the story of justice in America and how unequally it is applied when it comes to race and financial and other resources. Stevenson founded the Equal Justice Initiative. I'm going to reread this extraordinary book this year. And I'm going to set for myself a specific resolution as to how I'm going to help make it dated."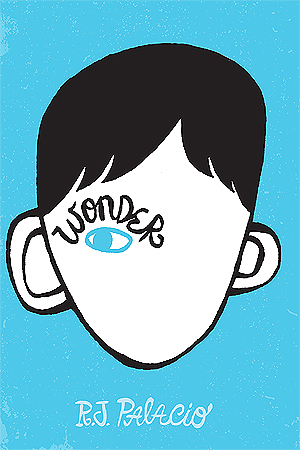 Wonder by R.J. Palacio
"I suggest everyone spend some of January with Auggie and his friends and his family. R.J. Palacio's truly wonderful book about a boy with a facial deformity going to school (fifth grade) for the first time is helping millions to be more thoughtful about choosing kindness every day. As New Year's resolutions go, choosing kindness is a pretty awesome one for fifth graders and for people of every age as well. I devoted a chapter of my new book to Wonder; that's how much I love it."
Bridget Jones's Diary by Helen Fielding
"English novelist Helen Fielding's novel is as funny and charming today as it was when it was first published in 1996. Rereading it has become a bit of a New Year's tradition for me—like watching the film
Love, Actually
repeatedly in the days leading up to Christmas. Bridget's diary starts on January 1 and takes the reader through a comically disastrous year in which we get to see Bridget make a hash of almost everything she touches right up until the year is almost done. This book helps me forgive myself in advance for all the terrible decisions I will surely make and reminds me to laugh at myself along the way."
date
newest »
back to top