News and Interviews
A Life in Books: Victoria Schwab
Posted by Goodreads on July 11, 2016
In the dark and warring world of Victoria Schwab's latest novel, This Savage Song, violence has begun to breed actual human-eating monsters while humans become increasingly monstrous. Kate Harker and August Flynn should rightly be enemies. She is a human trying her hardest to be as evil as her ruthless crime boss dad; he, a powerful, soul-stealing monster who longs to be human and create a better world. But when Kate and August are thrust into a life-threatening adventure, they must decide whether to join forces to save their city or fight. Victoria, author of The Near Witch and The Archived series, plus, as V.E. Schwab, A Darker Shade of Magic—a nominee for last year's Goodreads Choice Award for Best Fantasy—and Vicious, describes her new work as "Sin City PLUS Romeo and Juliet MINUS romance PLUS monsters" and declares it "the strangest book I've ever written. I love it." Fans are also excited about the violent urban fantasy, the first in a two-part series. Read on as Victoria spills her favorite book monsters, antiheroes, and the releases she can't wait for.

In This Savage Song the line between hero and villain is a thin one. Which book first made you fall for antiheroes?
The line between hero and villain is one I've been exploring for years in one form or another, sometimes literally and other times symbolically. But when I look back at those books that planted the seeds in my head, it had to have been
Good Omens
, with its unlikely pair—the angel, Aziraphale, and the demon, Crowley—who team up to stop the end of the world.
Who's your favorite book monster?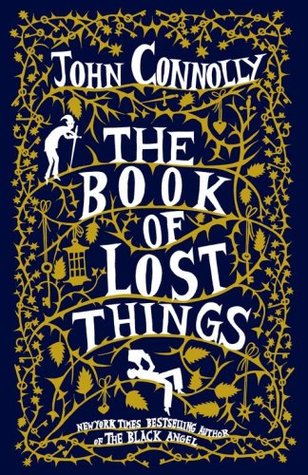 I have to choose just one? How can I pick between
Lestat
and
Dorian Gray
? But actually, when I think of my favorite monster, it has to be the Crooked Man from
John Connolly
's
The Book of Lost Things
, a strange, WWII retelling of the primary fairy tales in a very, very dark way. I read it when I was 17, and it got down into my bones in several ways, but the Crooked Man remains one of the eeriest characters I've ever read.
Which book are you currently reading?
I'm currently on a classics bender, filling in the gaps in my literary education, so I'm reading
The Handmaid's Tale
by
Margaret Atwood
and
Something Wicked This Way Comes
by
Ray Bradbury
, two titles I was somehow never assigned in school. I picked both, though, because of their immense influence on current literature and because of the way they play with monsters, both human and supernatural.
| | |
| --- | --- |
| | |
No comments have been added yet.