News and Interviews
Good Minds Suggest: Liane Moriarty's Favorite Books with Sudden Life-Changing Moments
Posted by Goodreads on July 4, 2016
In Liane Moriarty's seventh novel, Truly Madly Guilty, something terrible occurs at "an ordinary neighborhood barbecue in an ordinary neighborhood backyard." It's something so profound and unsettling, it seems to rewire the six adults and three children present; will any of them be able to recover the relative peace they enjoyed before? As the life-changing event is processed, friendships and marriages are tested and the adults are racked with guilt and regret. Moriarty is known for her compelling, tightly woven stories of the darkness that can lurk behind the apparently ordinary, the suspenseful secrets, catty rivalry, domestic dysfunction, and the shocking event that changes everything. Her previous novel, Big Little Lies, focused on gossiping mothers at an elementary school—and via sexual violence, bullying, deception, and date rape, built to its deadly, memorable crescendo. Despite such subjects, however, Moriarty's writing has a humor and wit that enable her to marry the comic with the disturbing as she builds her mysteries before slowly revealing the truths within. The bestselling Australian novelist shares five of her favorite books with dramatic, unforeseen, life-altering events.


The Expatriates by Janice Y.K. Lee
"I raced through this enthralling story of three very different American women living in the same small expat community in Hong Kong. One devastating moment has irreversible consequences for all three. I kept saying 'no, no, no' as I read the description of that moment. My husband said, 'What?'—and I said, 'Be quiet. Let me read.'"
Enduring Love by Ian McEwan
"It's a beautiful spring day. Joe and Clarissa are enjoying a picture-perfect picnic. There's even a helium balloon drifting dreamily across the wooded valley. But as the hot air balloon is landing, there's a terrible accident, and Joe and three other men rush to help. Afterward Joe exchanges a sympathetic look with one of the other rescuers. It's not the accident—it's that look that changes everything for Joe."
The Republic of Love by Carol Shields
"She's a folklorist obsessed with mermaids. He's a late-night radio-show host. The reader knows the moment is coming when their paths will cross, and when they finally do meet, it's just as exquisite as you'd hope. But that's just the beginning. Sometimes I pick up this book and turn to my favorite page just so I can cry. Now I'm crying just thinking about it."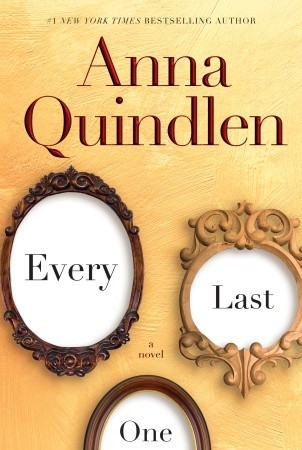 Every Last One by Anna Quindlen
"A woman with three teenage children is leading an ordinary busy life until one night and one shocking act of violence. In an interview the author said she wanted to 'write about the ways in which small events in our lives can combine to create unexpected results.' I love all of Anna Quindlen's books, and I thought this was remarkable. (I did recommend this book to one friend, who rang to say, rather testily, that I should have warned her.)"
The Amateur Marriage by Anne Tyler
"Pauline walks into Michael's family grocery store at the outset of World War II, and it's a moment that Pauline will remember again and again throughout the decades of her marriage. Anne Tyler is the queen of ordinary moments. Some of her scenes, like this one, feel like my own memories. The writing is so deceptively simple, and yet it's not simple, because otherwise we'd all be doing it."
Showing 1-21 of 21
(21 new)
date
newest »
back to top