News and Interviews
Good Minds Suggest: Emily Giffin's Favorite Books About Sisters
Posted by Goodreads on July 4, 2016
The relationship between sisters, whether loving or riven by rivalry and differences, has always proved rich fodder for fiction; just consider Jane Austen's Bennett and Dashwood sisters or Shakespeare's clashing siblings in King Lear and The Taming of the Shrew. In Emily Giffin's new novel, First Comes Love, we meet estranged sisters Josie and Meredith Garland 15 years after the tragedy that ripped their family apart and drove their lives down separate paths. Meredith, a lawyer, is married and has a daughter she loves, but she feels increasingly dissatisfied with her choices. She's also angry at her more carefree sister: Single Josie, a free-spirited teacher, wants to have a baby—not with a man but on her own. As the 15-year anniversary of the tragedy approaches, secrets about the fateful night emerge and conflicts escalate, exposing how neither sister has dealt with the guilt and regret-steeped fallout from their loss. Will they finally be able to confront what divides them and recognize their need for each other? Giffin, whose bestselling books include Something Borrowed and The One & Only, shares five of her favorite books about sisters. She tells Goodreads: "We all know and love the Dashwood and Bennett sisters, Beezus and Ramona Quimby, and Laura and Mary Ingalls, but here are five less famous pairs of sisters you won't want to miss."


The View from Penthouse B by Elinor Lipman
"Two middle-aged sisters, one unexpectedly widowed and another divorced and Ponzi-scheme poor, move into a Village apartment in this romantic comedy about love, loneliness, and fresh starts. Lipman is one of my all-time-favorite writers, and she brilliantly captures all the tension, humor, and sweetness of the sister relationship."
I See You Everywhere by Julia Glass
"Told in a series of snapshots by two sisters, Louisa and Clement, each in her own distinctive voice, this book spans 20 years of ups and downs, jealousies, and regrets. Through Louisa and Clement, Glass illustrates what I believe to be true—that in some ways it's impossible to truly know another person, even one you think you know the most."
Sisterland by Curtis Sittenfeld
"A story about sisters—identical twins, no less—with psychic powers. Sittenfeld's characters are always deeply drawn, but these are two of her richest and most original. My sister and I read this one together—and both loved it."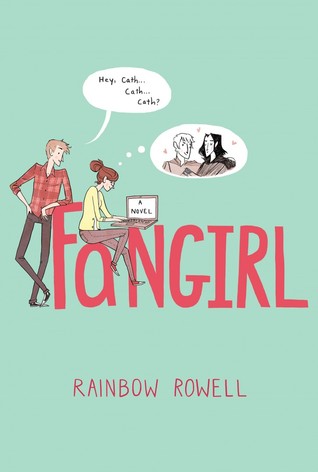 Fangirl by Rainbow Rowell
"A charming and cleverly constructed coming-of-age novel about another pair of identical twin sisters, each trying to carve out her own identity during their freshman year of college. Set against the backdrop of Internet fandom, Rowell describes the confusion, humor, and excitement that comes with stepping out and growing into your own skin—both with, and without, your sister."
A Soft Place to Land by Susan Rebecca White
"A heartfelt story of sisters who are split up by tragedy at an early age and whose once close relationship is tested by years of separation and misunderstanding, anger and jealousy. In the end, though, White finds sisterly redemption for her characters, showing just how strong this special bond is."
date
newest »
back to top