News and Interviews
Good Minds Suggest: Nicholas Sparks's Favorite Romantic Thrillers
Posted by Goodreads on October 5, 2015
The man behind such popular tearjerkers as The Notebook, A Walk to Remember, and The Last Song binds fictional hearts as easily as he breaks them. Bestselling author Nicholas Sparks always finds the bittersweet edge between happily ever after and reality. While his sometimes star-crossed lovers are no strangers to hardship, the characters of his new book, See Me, are plunged into a web of danger. Troubled by his past, Colin Hancock is trying to walk a straight and narrow when he meets Maria Sanchez, a woman with secrets of her own. A romantic thriller, the story is unlike anything Sparks has spun before, and it lets him play with new themes of suspense and mystery.

The author shares some of his favorite tales of love under duress, telling Goodreads, "While you might be surprised by some of my choices, I feel that the books mentioned below all incorporate powerful elements of romantic love and gut-wrenching suspense, seamlessly knit together…a thrilling combination and no easy feat to write."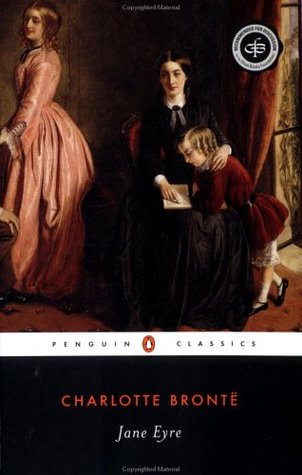 Jane Eyre by Charlotte Brontë
"Published in 1847, Jane Eyre is not only a classic, but a novel that revolutionized the art of fiction. While it has been described in many ways—as a coming-of-age story, or a novel of social commentary, for instance—Jane Eyre is first and foremost a riveting, mystery-filled love story. The emotional and physical abuse inflicted upon Jane by her aunt and cousins as a child failed to destroy her spirit, making her one of the most memorable heroines of all time—a fierce young woman who fights for and rescues the man she loves, against all odds."
Rebecca by Daphne du Maurier
"With one of the most famous opening lines in literary history—'Last night I dreamt I went to Manderley again'—Du Maurier built on the foundation established by Brontë, and the result was a novel embraced as a commercial success at the time and a modern classic in the decades to come. The malevolent Mrs. Danvers, with her endless attempts to undermine the heroine, is a unique and sinister antagonist, and the novel artfully creates layers of mystery as to the fate of the original Mrs. Winters with every passing chapter. Add in elements of betrayal, murder, and gripping atmospheric detail, and what you get is a romantic thriller that continues to delight readers three-quarters of a century later."
Sleeping with the Enemy by Nancy Price
"While many people are familiar with the 1991 film of the same title starring Julia Roberts, fewer people realize that the story was adapted from a novel originally published in 1987. The novel—which centers around a wife who escapes from an abusive husband—is stylishly written, and heroine Laura Burney is so well defined and compelling that it is impossible for the reader to stop turning the pages. It's a highly original novel whose voice and twisty plotting give rise to an almost unbearable escalation in tension by the time the conclusion is reached."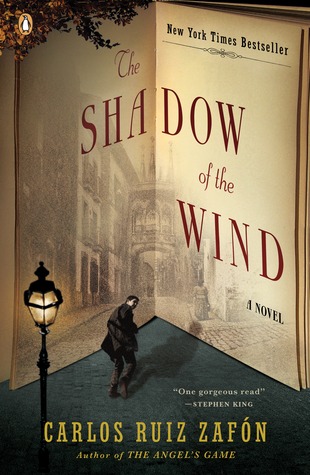 The Shadow of the Wind by Carlos Ruis Zafón
"Translated from Spanish, this is an epic novel that combines romantic and thriller elements in a truly unique way. It is the story of a boy who chooses a book—the first book he has ever chosen for himself—and how that simple act ignites a singular and deeply compelling mystery. Utterly unpredictable, it is a story that balances danger and love in startling ways, leaving the reader satisfied and amazed at the end of the journey."
Tell No One by Harlan Coben
"While generally described as a thriller (Coben is one of the great modern authors of bestselling thrillers), Tell No One is at its heart a love story. It is about a man who loved, and continues to love, a wife who has been missing for years. When he spots her—and is cautioned to tell no one—his love is complicated by a wealth of emotions revolving around the mystery of her disappearance. Tension mounts as the story unfolds, with one man's romantic obsession eventually giving way to page-turning thrills. A must-read."
Showing 1-12 of 12
(12 new)
date
newest »
back to top