News and Interviews
Good Minds Suggest: Felicia Day's Favorite Books About Embracing Your Weirdness
Posted by Goodreads on August 3, 2015
Felicia Day is kind of a big deal on the Internet. (Though it's a big Internet. If you haven't run into her there, she understands.) She's the creator of the Web series The Guild and the Web series network Geek & Sundry, and she's the ninth most-followed person here on Goodreads. (If you're not following her yet, what are you waiting for? More video game references? She's got those!) You're Never Weird on the Internet (Almost) is her real-life origin story. From homeschooled kid in the Deep South to level 60 warlock, from Hollywood actress to Web superstar, Day's journey is as hilarious as it is inspiring. She admits her book isn't your "typical lady memoir," but she's just all about being herself—and she thinks you should be, too. Day shares her favorite books about celebrating the silly, strange, and nerdy things that make you different.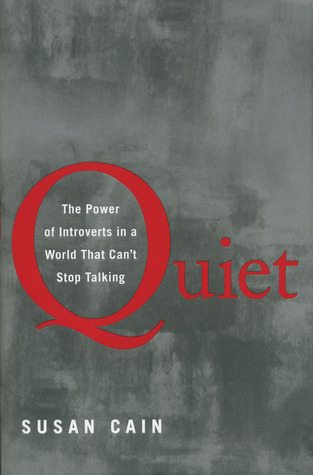 Quiet: The Power of Introverts in a World That Can't Stop Talking by Susan Cain
"An impeccably researched book about introversion. Particularly revealing are the sections on how society is prejudiced toward extroverts and how introverts actually excel in areas where they're discounted normally. This book gave me the tools to accept parts of myself I never even knew I was judging."
The Artist's Way: A Spiritual Path to Higher Creativity by Julia Cameron
"Requirement No. 1 for embracing your weirdness: knowing it. This guided course helps you reevaluate what fuels you in life as an individual and encourages you to uncover things you may have abandoned in your life for 'normalcy' and start pursuing them again. Truly inspiring."
Anne of Green Gables by L.M. Montgomery
"This was the first book I read as a kid that made me proud to be MYSELF. Anne is the spunkiest, oddest girl I'd ever met in print, and her weirdness, and how people embraced her for it, made me brave enough to embrace myself and my own eccentricities. A book to read at any age!"
How to Be an Explorer of the World: Portable Life Museum by Keri Smith
"Half our lives are abandoned to our phones nowadays. (Guilty myself!) But it's hard to express our individuality when we're disconnected from everything around us. That's why this book, with its assignments that enable you to see the world around you differently, always kindles a sense of SELF when I engage with it. A wonderful activity book for adults."
The Last Unicorn by Peter S. Beagle
"Humans are wired to want to belong. And we feel lonely in our weirdness when there is no one around like us to connect with. That's why this lovely book about a unicorn leaving her forest to find others like her has resonated with me my whole life. Heartwarming and heartbreaking at the same time, a true classic."
Showing 1-14 of 14
(14 new)
date
newest »
back to top