Goodreads helps you keep track of books you want to read.
Start by marking "The Big Picture: The Fight for the Future of Movies" as Want to Read:
The Big Picture: The Fight for the Future of Movies
The stunning metamorphosis of twenty-first-century Hollywood and what lies ahead for the art and commerce of film.

In the past decade, Hollywood has endured a cataclysm on a par with the end of silent film and the demise of the studio system. Stars and directors have seen their power dwindle, while writers and producers lift their best techniques from TV, comic books, and
...more
Kindle Edition
,
309 pages
Published March 6th 2018 by Houghton Mifflin Harcourt
Ben Fritz is an editor for the Wall Street Journal. He previously covered the entertainment industry for the Journal, as well as the Los Angeles Times and Variety. A graduate of Swarthmore College, he lives in Los Angeles.
Related Articles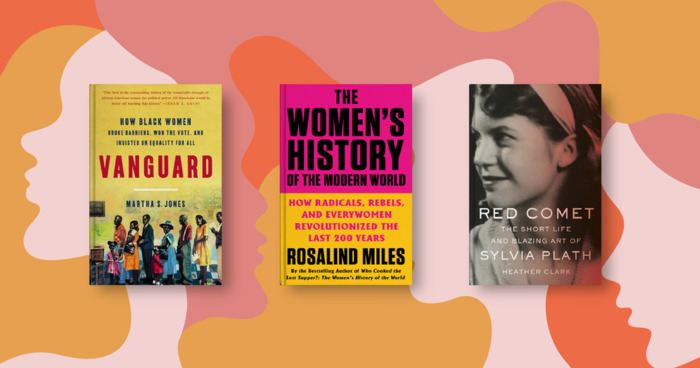 Happy Women's History Month! One of the undisputedly good things about modern scholarship is that women's history is finally getting its due....
"Some viewed Chinese investors as the latest "dumb money" to hit Hollywood. It is no doubt true that financing movies is not the smartest way for any investor, from anywhere in the world, to earn the best returns. Others had a different theory—that some wealthy Chinese individuals and businesses were seeking to get their money out of China, where an autocratic government could still steal anyone's wealth at any time, for any reason. Certainly Hollywood had long been a destination for legal money laundering. But those who worked most closely with the Chinese knew that the biggest reason for these investments was a form of reverse-colonialism. After more than a decade as a place for Hollywood to make money, China wanted to turn the tables. The United States had already proved the power of pop culture to help establish a nation's global dominance. Now China wanted to do the same. The Beijing government considered art and culture to be a form of "soft power," whereby it could extend influence around the world without the use of weapons. Over the past few years, locally produced Chinese films had become more successful at the box office there. But most were culturally specific comedies and love stories that didn't translate anywhere else. China had yet to produce a global blockbuster. And with box-office growth in that country slowing in 2016 and early 2017, hits that resonated internationally would be critical if the Communist nation was to grow its movie business and use it to become the kind of global power it wanted to be. So Chinese companies, with the backing of the government, started investing in Hollywood, with a mission to learn how experienced hands there made blockbusters that thrived worldwide. Within a few years, they figured, China would learn how to do that without anyone's help. "Working with a company like Universal will help us elevate our skill set in moviemaking," the head of the Chinese entertainment company Perfect World Pictures said, while investing $250 million in a slate of upcoming films from the American studio. Getting there wouldn't be easy. One of the highest-profile efforts to produce a worldwide hit out of China was The Great Wall, starring Matt Damon and made by Wanda's Legendary Pictures. The $150 million film, about a war against monsters set on the Chinese historic landmark, grossed an underwhelming $171 million and a disastrous $45 million in the United States. Then, to create another obstacle, Chinese government currency controls established in early 2017 slowed, at least temporarily, the flow of money from China into Hollywood. But by then it was too late to turn back. As seemed to always be true when it came to Hollywood's relationship with China, the Americans had no choice but to keep playing along. Nobody else was willing to pour billions of dollars into the struggling movie business in the mid-2010s, particularly for original or lower-budget productions."
— 0 likes
"Video-on-demand rentals and digital downloads helped a bit as the years went on, but the movie business never fully recovered. Annual home-entertainment revenue, and the studio profits that follow from it, fell by nearly half between 2004 and 2016, from nearly $22 billion to $12 billion. At the same time, Americans became much less important to the American movie business. As the economies of developing nations throughout Latin America and Asia grew, theater construction surged and the rising middle class spent their newfound wealth on what was to them the novel and luxurious experience of a night out to see the latest Hollywood flick. International box office exploded, from $8.6 billion in 2001 to $27.2 billion in 2016. The biggest driver of growth in recent years has been China; its box office grew from $2 billion in 2011 to $6.6 billion in 2016 and is expected to surpass U.S. box office before the end of the decade. Domestic box office, meanwhile, grew by only 40 percent between 2001 and 2015, to $11.4 billion—reflecting a slight decline in attendance, once you factor in ticket price increases. Both trends were like a siren's wail to studio executives, urging them to make fewer, bigger, louder movies. DVD sales declines were smallest for movies with budgets of more than $75 million, and as studios tried to cut costs in response to plummeting home-entertainment revenues, risky original scripts and adaptations of highbrow books were the first to go. Annual movie releases by major studios were 139 in 2016, down 32 percent"
— 0 likes
More quotes…