Goodreads helps you keep track of books you want to read.
Start by marking "The Sea and the Bells" as Want to Read:
The Sea and the Bells
The sound of ships' bells, sea waves, and migratory birds fuel Neruda's longing to retreat from life's noisy busyness. Stripped to essentials, these poems are some of the last Neruda ever wrote, as he pulled "one dream out of another." Includes the final lovesong to his wife, written in the past tense: "It was beautiful to live / When you lived!" Bilingual with introductio
...more
Published January 1st 2002 by Copper Canyon Press (first published 1972)
Pablo Neruda was the pen name and, later, legal name of the Chilean writer and politician Neftalí Ricardo Reyes Basoalto. Neruda assumed his pen name as a teenager, partly because it was in vogue, partly to hide his poetry from his father, a rigid man who wanted his son to have a "practical" occupation. Neruda's pen name was derived from Czech writer and poet Jan Neruda; Pablo is thought to be fro
...more
Related Articles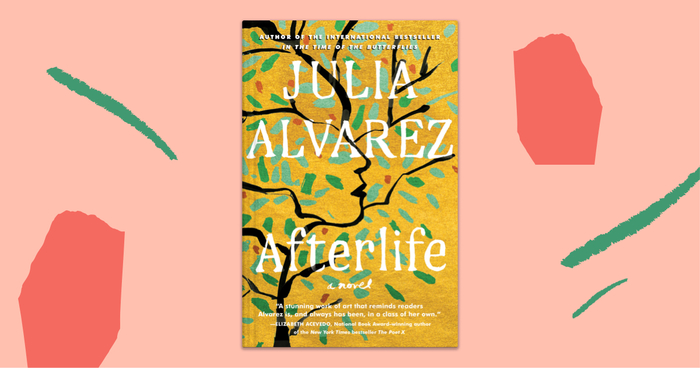 In a year that seems to present new challenges for us at every turn, Julia Alvarez's latest novel, Afterlife, has arrived at the perfect time.
"The whole human earth was bleeding.
Time, buildings, routes, rain,
erase the constellation of the crime,
the fact is, this small planet
has been covered a thousand times by blood,
war or vengeance, ambush or battle,
people fell, they were devoured,
and later oblivion wiped clean
each square meter: sometimes
a vague, dishonest monument,
other times a clause in bronze,
and still later, conversations, births,
townships, and then oblivion.
What arts we have for extermination
and what science to obliterate memory!
What was bloody is covered with flowers.
Once more, young men, ready yourselves
for another chance to kill, to die again,
and to scatter flowers over the blood."
— 8 likes
"Forgive me if my eyes see
no more clearly than sea foam,
please forgive that my form
grows outward without license
and never stops:
monotonous is my song,
my word is a shadow bird,
fauna of stone and sea, the grief
of a winter planet, Incorruptible.
Forgive me this sequence of water,
of rock, of foam, of the tide's
delirium: this is my loneliness:
salt in sudden leaps against the walls
of my secret being, in such a way
that I am a part
of winter,
of the same flat expanse that repeats
from bell to bell, in wave after wave,
and from a silence like a woman's hair,
a silence of seaweed, a sunken song."
— 1 likes
More quotes…